Hi crafty folk! It's Teresa Abajo here. Isn't it wonderful when your favourite stamp company comes up with a stamp you've been wanting for aaaaages? Ta - dah! I present the Zebra Background Stamp.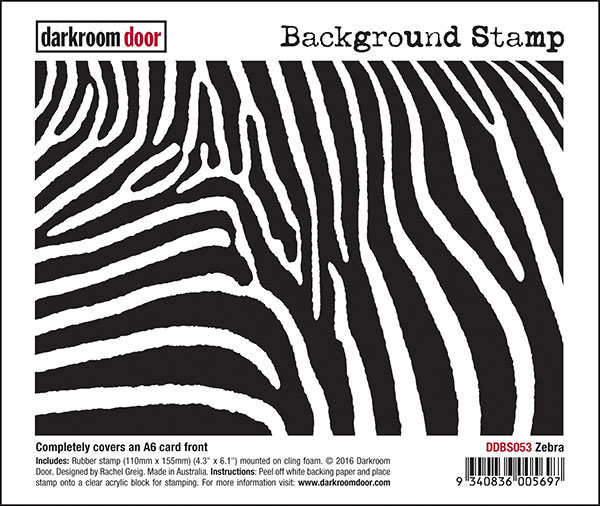 I don't know if I can put into words why I've wanted a zebra print for so long - something about it being bold, very recognisable, looks fantastic in black and white…..dunno, but I do know that I LOVE it!

Here it is on a very simple card - just black and white and silver glitter: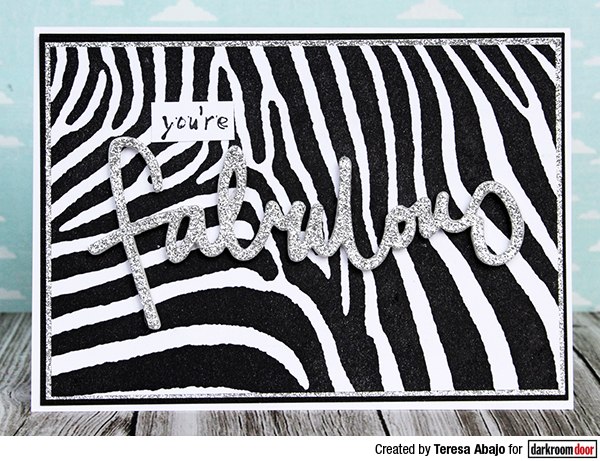 I stamped it with black ink, then layered it on silver glitter cardstock then on black cardstock. The word has been die-cut from glitter cardstock then layered onto foam to help it pop out from the background: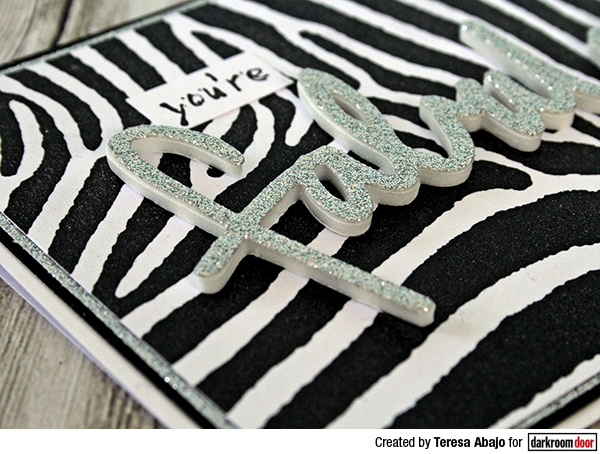 The stamped word comes from the Wild Things Quote stamp. This is a card that can be made as you're walking out the door to a party!

Supplies used:
Darkroom Door Zebra Background Stamp
White, black and silver glitter cardstock
Archival Jet Black ink pad
Kaisercraft Decorative Dies Fabulous

The Zebra Background is bold and beautiful, and perfect for a card to offer encouragement: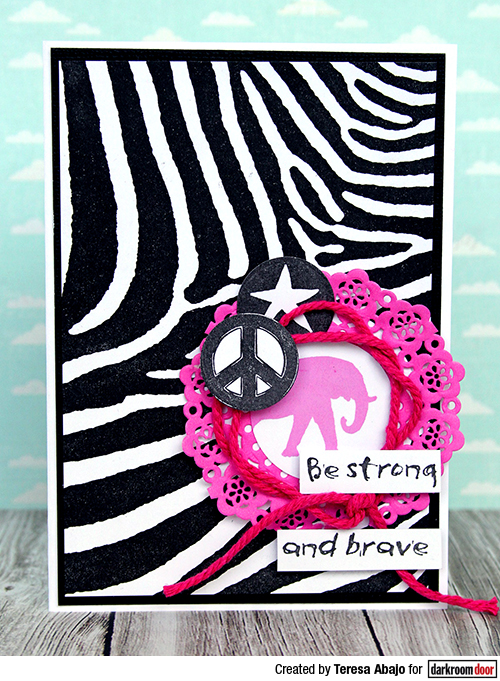 I stamped the Zebra Background in black again, and layered it on black cardstock. I added a splash of pink with the doily, then stamped the elephant from another new set called African Trees in pink. A pink twine wreath and a couple of cirlces from the Simply Circles stamp set, together with the quote from the Wild Africa Vol 2 set complete the card.

Supplies used:
Darkroom Door Zebra Background Stamp
Darkroom Door Simply Circles Rubber Stamp Set
Darkroom Door Wild Africa Vol 2 Rubber Stamp Set
White, black cardstock
Archival ink: Jet Black, Magenta Hue
Doodlebug paper doily
Pink twine

The splash of pink got me thinking about how this stamp would look stamped in colour. I started with a pink tag: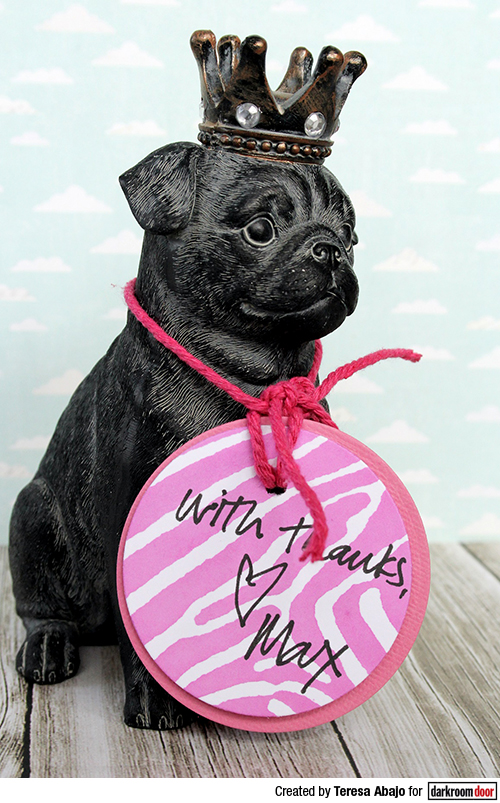 and soon I had a little collection of handy gift tags: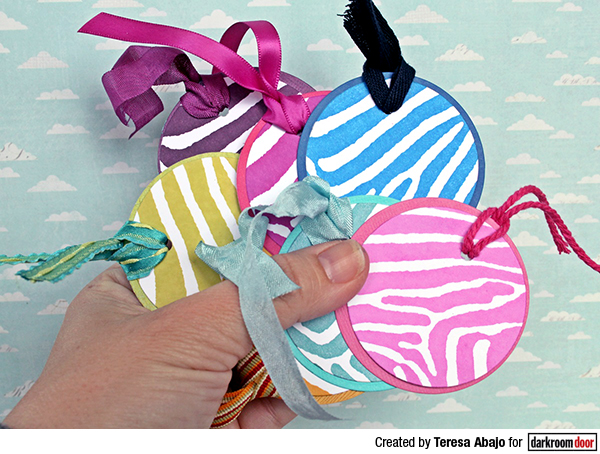 Supplies used:
Darkroom Door Zebra Background Stamp
White and coloured cardstock (to match inks)
Archival Inks
Various twine, ribbon in matching colours

Lastly, I simply stamped the background onto some mustard coloured cardstock: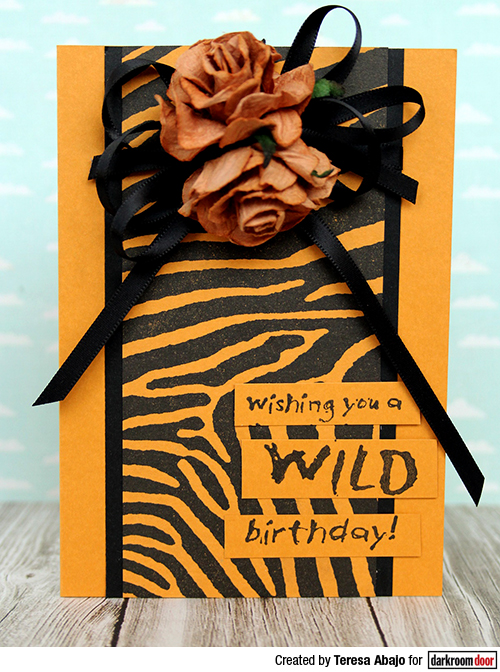 Doesn't it look like tiger print? I love that this background can be so versatile!

Supplies used
Darkroom Door Zebra Background Stamp
Darkroom Door Wild Africa Vol 1 Rubber Stamp Set
Archival Jet Black ink
Mustard and black cardstock
Black ribbon
Brown flowers

Thanks for looking! Now go forth and create!
Zebra Background Stamp Ideas