Hello lovers of Darkroom Door! Teresa Abajo here with a couple of cards using the new Wild Africa Vol 3 Stamp Set.

Now, I had heard on the grapevine that the detail in these stamps was something impressive, and I was certainly blown away! These are certainly very realistic, and are going to be fantastic images to use for masculine cards.

This is my first card using the elephant image: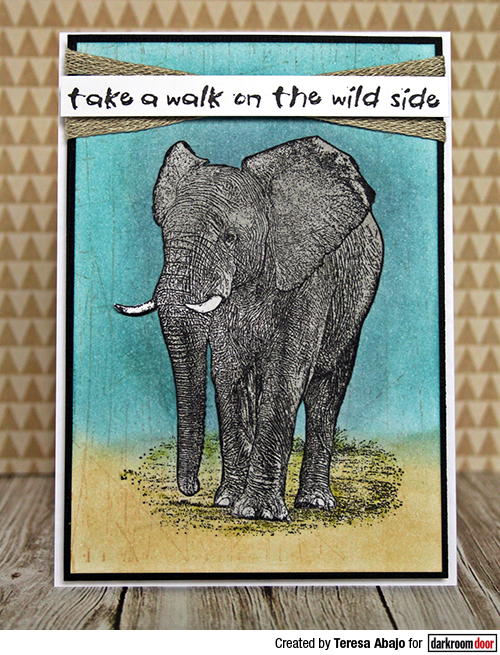 and this is some of the impressive detail I'm talking about: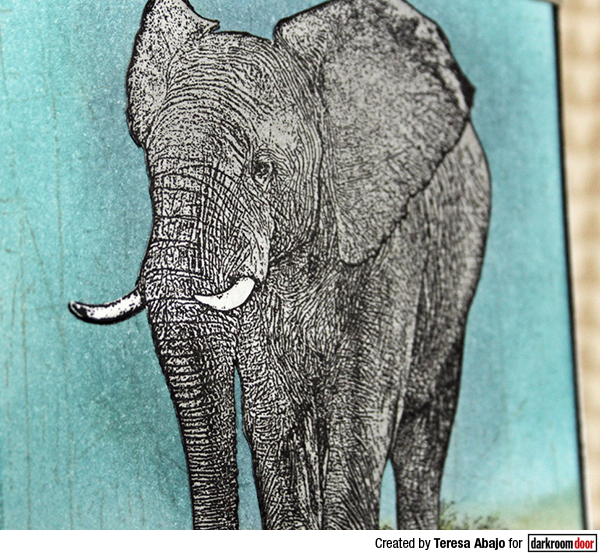 To make this card, I stamped the elephant image using black ink, then sponged colour onto the background to create the scene: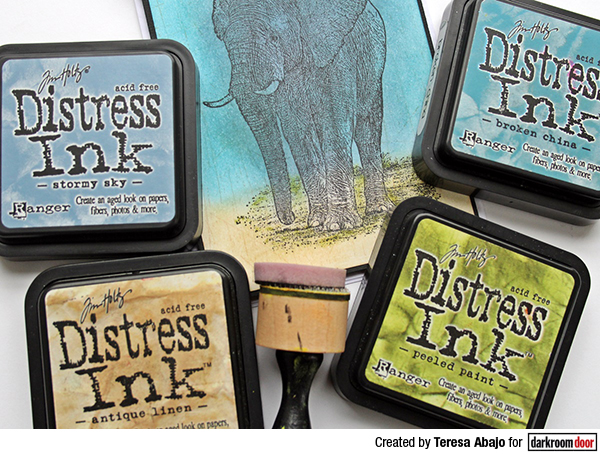 I stamped the Scratches Background stamp over the whole piece using Antique Linen Distress ink. Then I stamped the elephant again, fussy cut it and sponged grey ink over it carefully avoiding the tusks: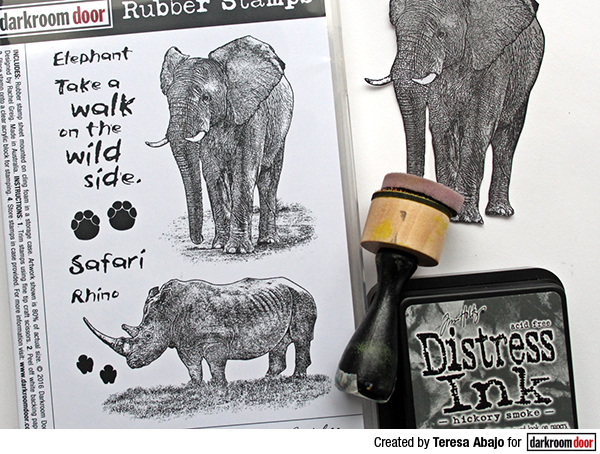 The fussy cut image completely covers up the blue/green elephant, leaving a very clean, crisp image in the foreground. The words that come with the new Wild Africa Vol 3 set are perfect, but I wanted them in a straight line so I reached for Wilderness Vol 2 set and used the sentiment from there instead. I cut it out and placed it on the card front over some Tim Holtz linen ribbon.

Supplies used:
Darkroom Door Wild Africa Vol 3 Rubber Stamp Set
Darkroom Door Wilderness Vol 2 Rubber Stamp Set
Darkroom Door Scratches Background Stamp
Archival Ink: Jet Black
Distress Ink: Antique Linen, Broken China, Stormy Sky, Peeled Paint, Hickory Smoke
Tim Holtz Linen Ribbon

I wanted to create a more feminine card for my next project, so I used pink ink along with the rhino image and words from Wild Africa Vol 3: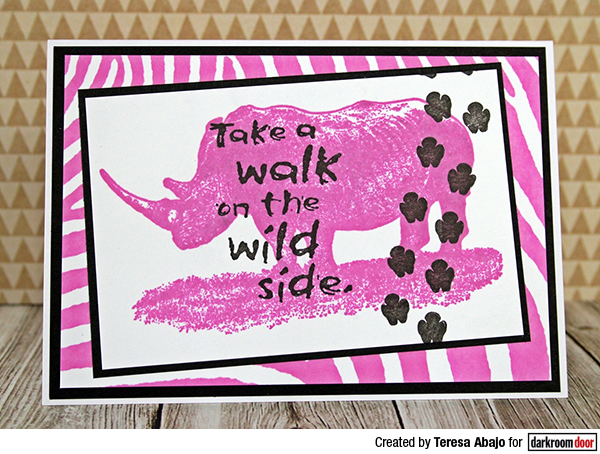 Perfect for a teenage girl - I seem to be needing lots of cards for this demographic lately! The footprints add a fun, playful touch.

I stamped the words in black ink so that they'd stand out against the pink and white, and added another pink layer using the lovely new Zebra Background stamp.

Supplies used:
Darkroom Door Wild Africa Vol 3 Rubber Stamp Set
Darkroom Door Zebra Background Stamp
Archival Inks: Magenta, Jet Black

Thanks for looking!
Wild Africa Vol 3 Cards