Hi there! It's Godelieve Tijskens here today to share another project using the Wellbeing Stencil.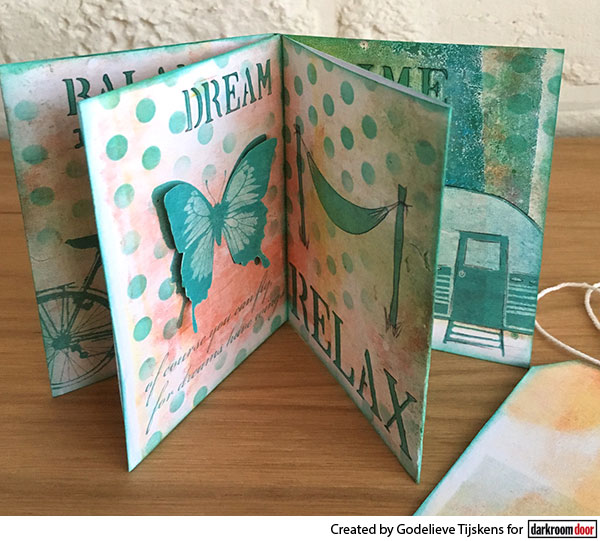 This time it is a little booklet made out of an A4 sheet of paper. I love making these booklets.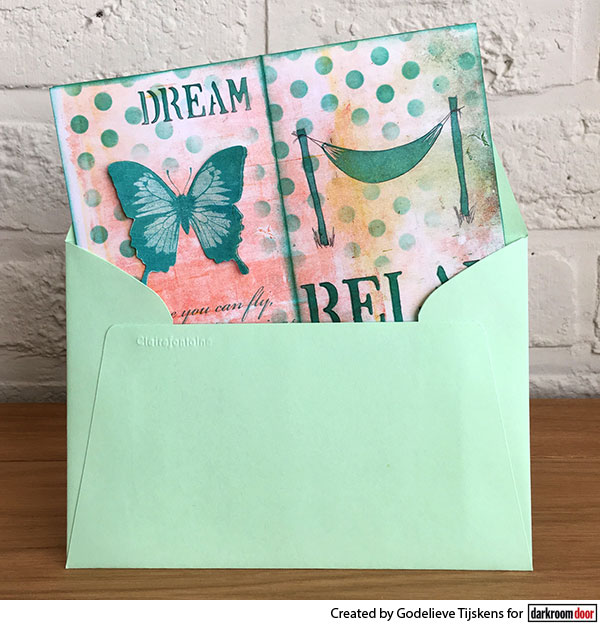 These booklets fit in an envelope and can be sent instead of a card.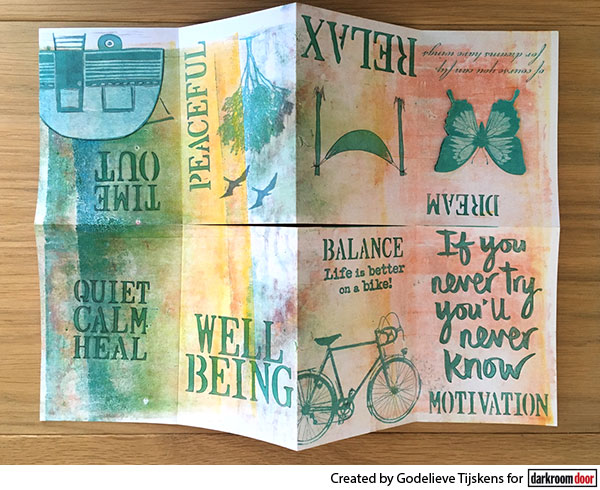 The paper was saved after a gel printing session, it was used to clean my brayer. Folds and a cut make it easy to turn it into a booklet.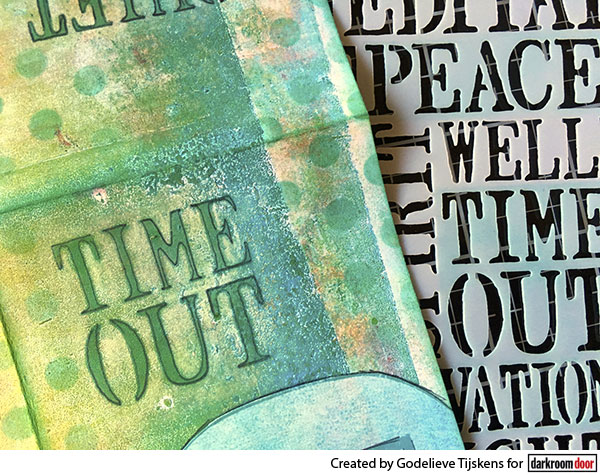 I chose single words from the Wellbeing stencil to sponge with Garden Patina Archival Ink, masking the surrounding words with sticky notes. With the stencil still in place I outlined the words with a fine pencil. On the dark parts I used a white pencil around the letters to make them stand out.

I filled the pages with stamps from several Darkroom Door sets to go with the words from the Wellbeing stencil.

A butterfly and a caravan were stamped on another sheet of contrasting colored paper, cut out and glued in place.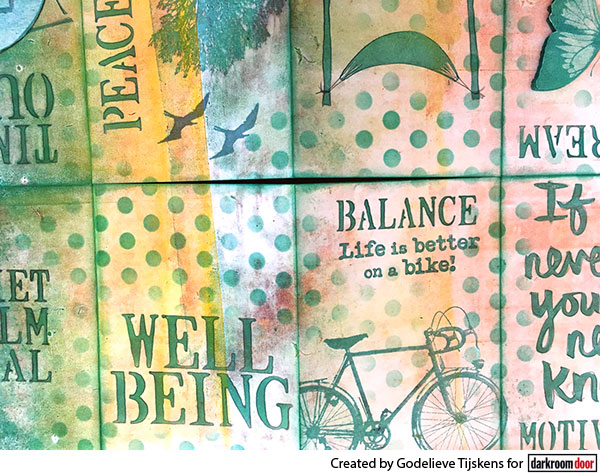 Before I glued the pages together I sponged the dots. The large Dots stencil is big enough to cover the entire A4 paper, so it makes it easy to sponge.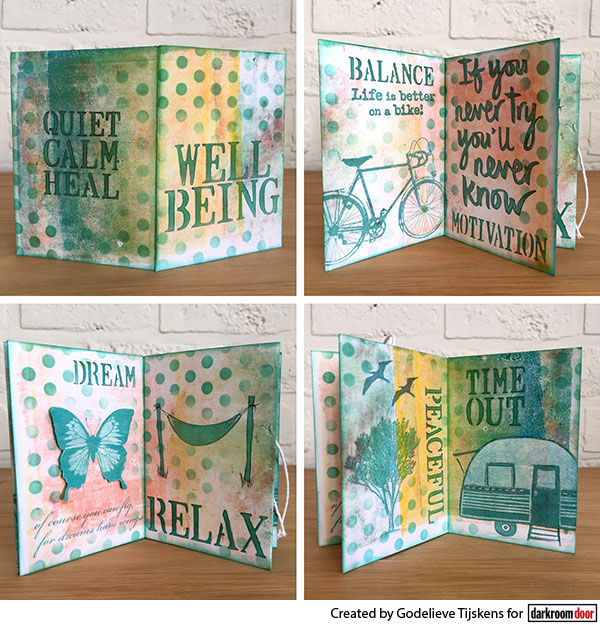 I glued the pages together, but left 1 side open. I made a tag to put inside this pocket. So there is room for some handwriting.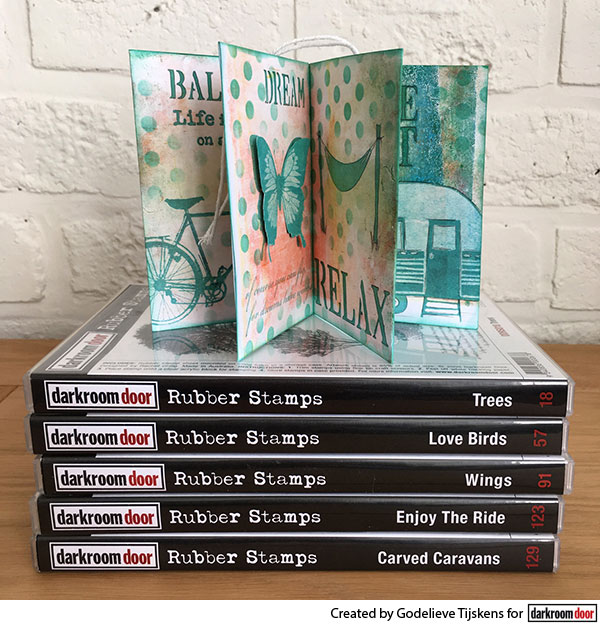 Supplies I used:
Darkroom Door Medium Stencil: Wellbeing
Darkroom Door Large Stencil: Dots
Darkroom Door Stamp Sets: Enjoy The Ride, Wings, Carved Caravans, Trees, Love Birds
Darkroom Door Quote Stamp: Try
Ranger Archival Inkpad: Garden Patina
Pencil
White Pencil

Thanks so much for stopping by today!

Godelieve
Wellbeing Booklet