Hi there! Autumn Clark with you today to share some holiday cards featuring the beautiful new Pine Cones Stamp Set.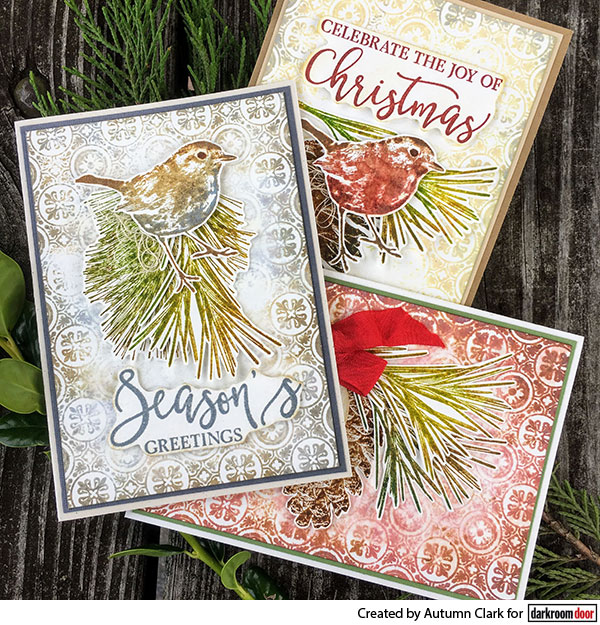 These cards were all made by using a stamp platform and Distress Ink pads to repeatedly stamp in a variety of colors to achieve depth and variation in each image. Careful fussy cutting and layering builds dimension and blends the Robin and Pine Cones stamps into one focal grouping. Take a look at the details.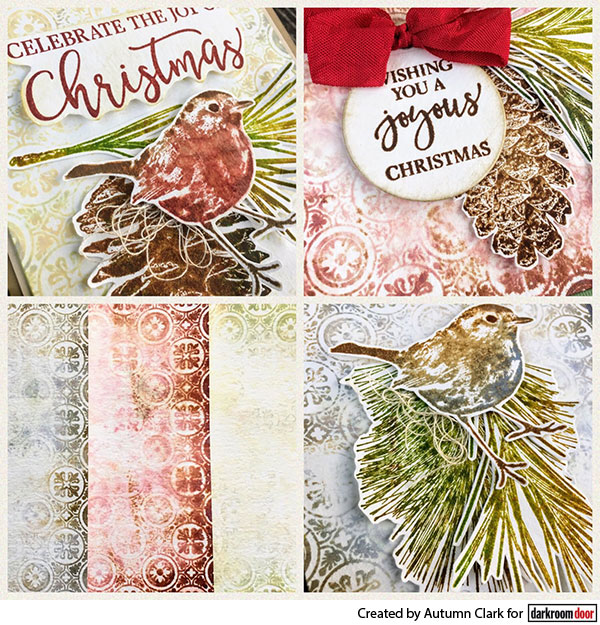 Here's a one minute video showing how to a framing effect with the Spanish Tile background stamp.

Instructions for the cards:
1. Follow the video tutorial above to create backgrounds with the Spanish Tile background stamp. (Color Combos: 1. Antique Linen Distress Oxide, Shabby Shutters Distress Ink, Frayed Burlap Distress Ink. 2. Frayed Burlap Distress Ink, Aged Mahogany Distress Oxide, Vintage Photo Distress Ink. 3. Iced Spruce Distress Oxide, Pumice Stone Distress Ink, Frayed Burlap Distress Ink.) Tips: Tap heavily onto the edges of the stamp and lightly on the center. Blot it away the center with a cloth, leaving a little ink remaining. If the center of your panel has too much color, spritz it with water and lift away the color with a cloth. Blending Distress Oxides with Distress Inks creates beautiful oxidized effects. For the second and third colors, don't cover the image entirely so you will get more variation.

2. Use a stamp platform to apply various colors of Distress Ink onto your Pine Cones stamp set and Robin eclectic stamp, spritzing lightly with water between impressions, changing color as needed to produce shadows.

3. Fussy cut all images, including stamped sentiments from the Yuletide Greetings stamp set.

4. Glue base images to background panel as shown, then attach Robin and sentiments with foam tape, tucking in a little bundle of thread beneath your birds.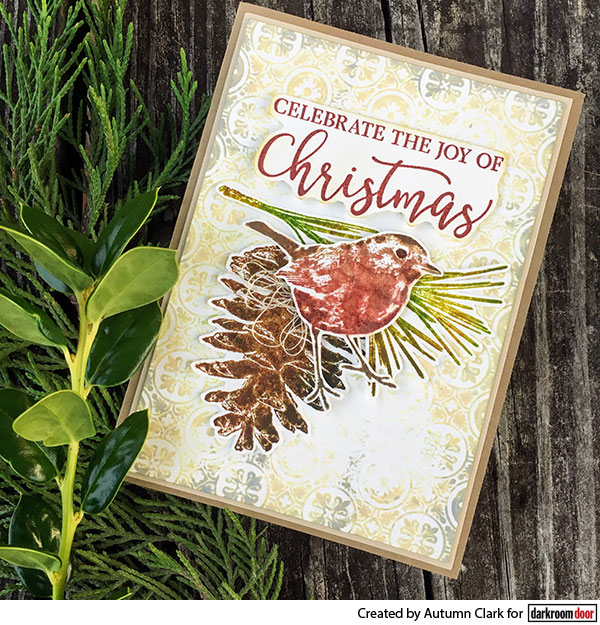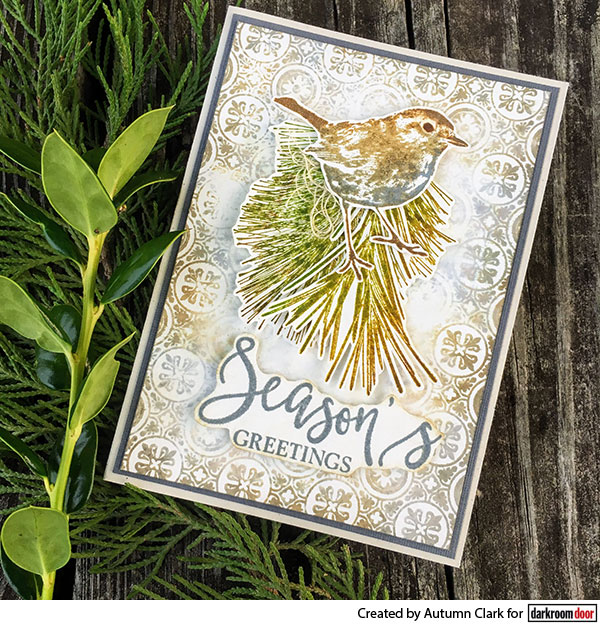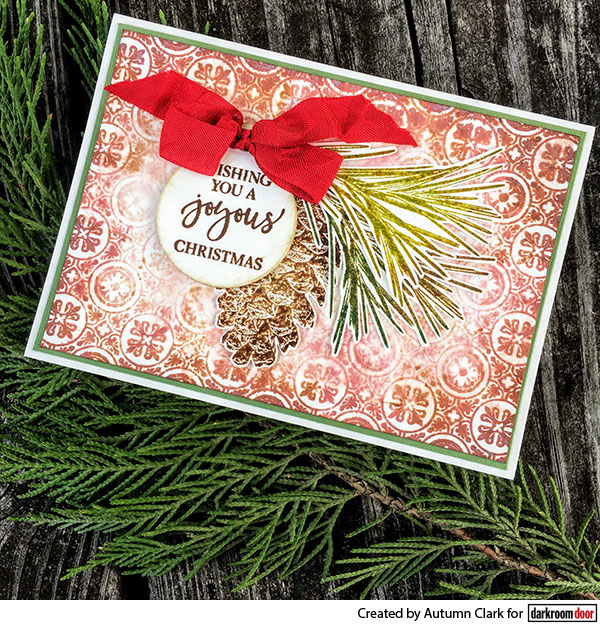 Supplies used:
Darkroom Door Pine Cones Stamp Set
Darkroom Door Spanish Tile Background Stamp
Darkroom Door Yuletide Greetings Stamp Set
Darkroom Door Eclectic Robin Stamp
Distress Inks: Peeled Paint, Mowed Lawn, Crushed Olive, Shabby Shutters, Frayed Burlap, Vintage Photo, Pumice Stone, Aged Mahogany, Fired Brick, Gathered Twigs
Distress Oxides: Antique Line, Aged Mahogany, Iced Spruce
Stamp Positioner

I hope you're inspired to try repeat stamping and see what color combinations you can achieve today!

Autumn
Vintage Style Pine Cone Cards