Hi there, it's Rachel Greig here! Today I'd like to share two cards showing you how to use Stickles through stencils. Stickles is a glitter glue that dries dimensionally and with a lot of glittery shine! It's a fun way to add glitter to your cards!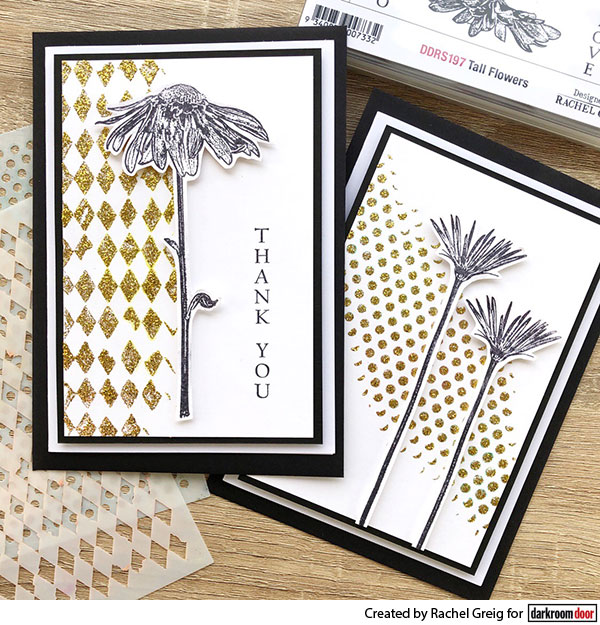 I've used a simple and classic design for these cards as I wanted the Stickles to really stand out and be the feature for these cards. The minimal black and white stamping of the flowers adds a nice touch without taking away from the gold stencilling.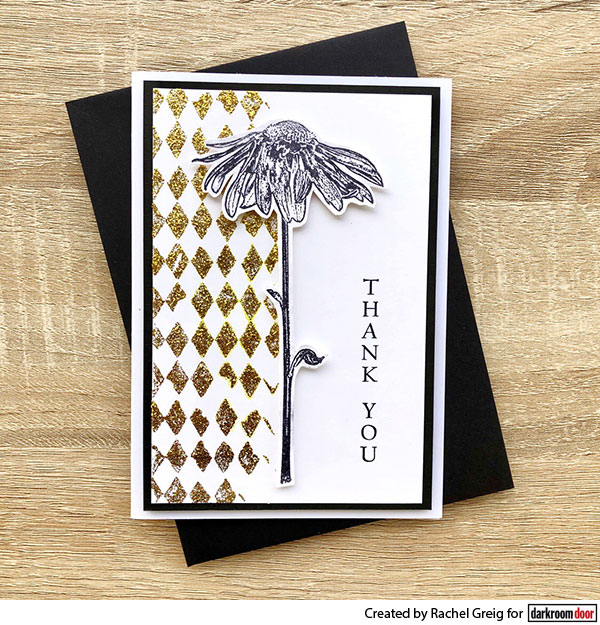 Instructions:
1. Trim white card stock to 13.5cm x 9cm. Lay onto craft sheet and place the Small Diamonds Stencil over the top. Use a bit of washi tape at the top and bottom of the stencil to keep it in place.
2. Squeeze out some Gold Stickles onto a plastic palette or craft sheet. Using a palette knife, pick up some of the Stickles and gently swipe it over the stencil. Keep doing this until you have filled the areas of the stencil you want to fill. Even though the stencil covers the entire card, I only wanted to have the left hand side filled with Stickles. I left a jagged edge on where it finishes on the right hand side so it finished organically.
3. Gently lift off the stencil and allow the Stickles to dry completely.
4. Stamp a sentiment from the Tall Flowers Stamp Set onto the right side of the card stock using Archival Jet Black ink.
5. Stamp a flower from the Tall Flowers Stamp Set onto white card stock and trim out with scissors. Adhere to the centre of the card as shown.
6. Mount entire panel onto black card stock and then onto a folded white card base using foam adhesive.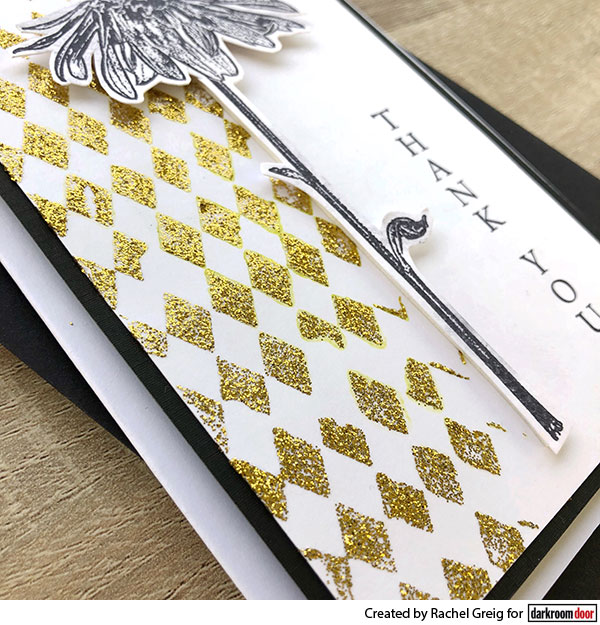 For this next card, I used the same technique, however instead of using Stickles down the left side of the stencil, I went from the top left corner to the bottom right corner, using the Small Dots Stencil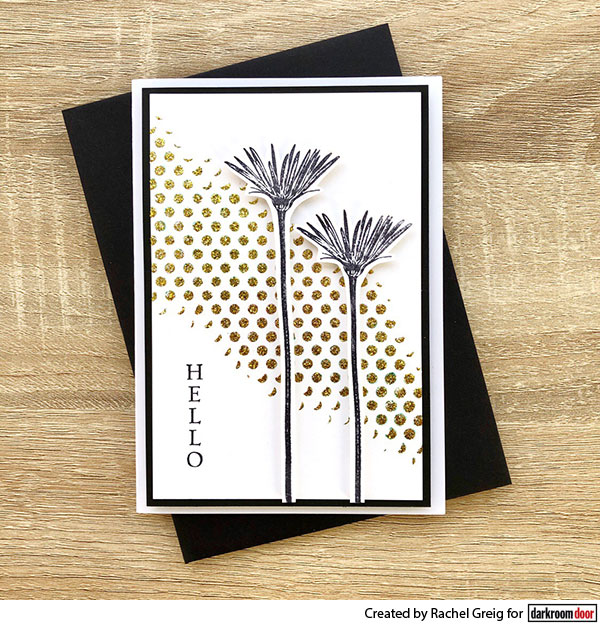 I've used a different flower from the Tall Flowers Stamp Set along with one of the smaller sentiments that fit inside the open white area. The Tall Flowers Stamp Set has lots of different sentiments and flowers, so you can create lots of different designs using the same style and technique.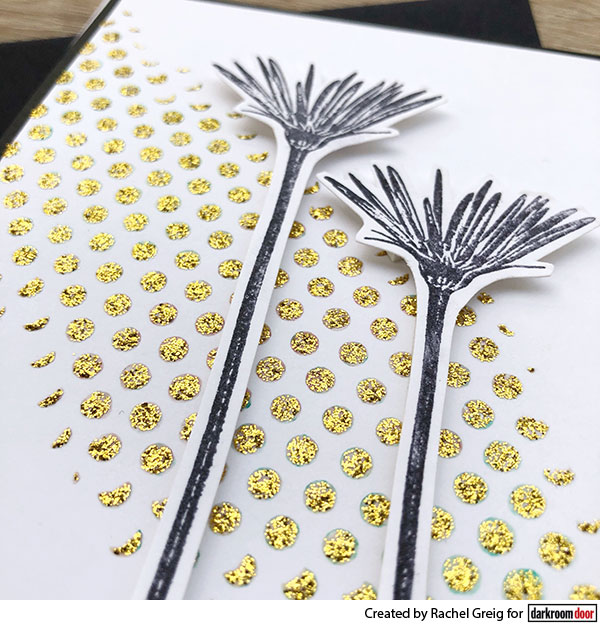 Supplies used:
Darkroom Door Small Dots Stencil
Darkroom Door Small Diamonds Stencil
Darkroom Door Tall Flowers Stamp Set
Gold Stickles
Archival Jet Black Ink Pad
Palette Knife

I hope you'll give this idea a go! There are lots of different coloured Stickles you can try!

Have a great day!

Rachel
Using Stickles With Stencils