Hi there, it's Rachel Greig here today. I'd like to show you some ways to use the Diary Dates Rubber Stamp Set in your travelers notebooks or planners.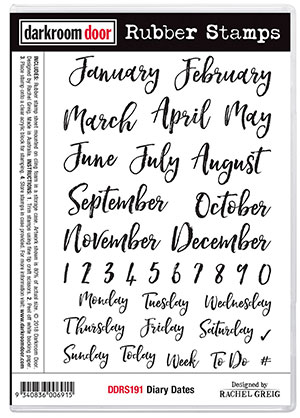 This stamp set has the full set of months, days and numbers so you can keep a journal, whether it's on the road like a travelers notebook, or an every day journal of your every day life! The set also includes a To Do stamp so you can make lists, and a Week stamp if you'd like to do weekly journal entries.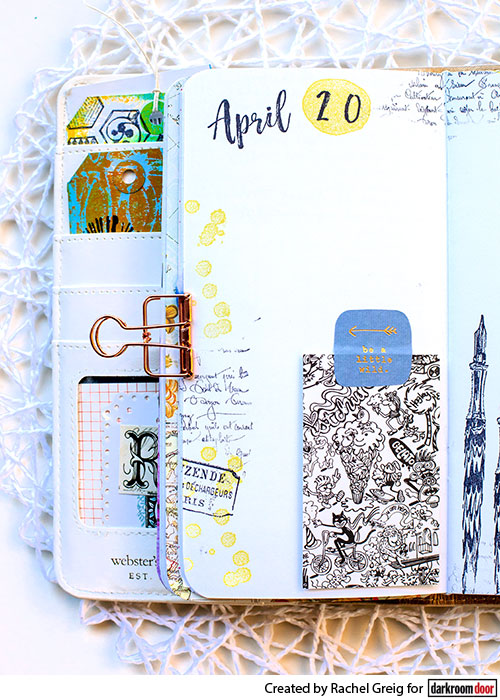 This is just the beginning of a page in my Webster's Pages travelers notebook where I have stamped the date onto the top of the page. See the stamped circle around the number? That is a stamp from the Watery Washes stamp set, it fits the numbers perfectly so you can add some colour behind them!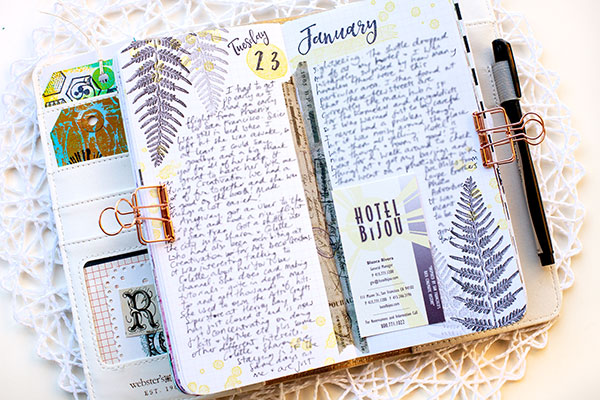 Here's a completed page, this time using the day stamp as well as the dates and month stamps. You can mix and match the stamps however you please and make it work for your journal or planner. I've also stamped the leaves from the Leaves stamp set along the top left and bottom right sides of the pages. I love how stamps look in notebooks!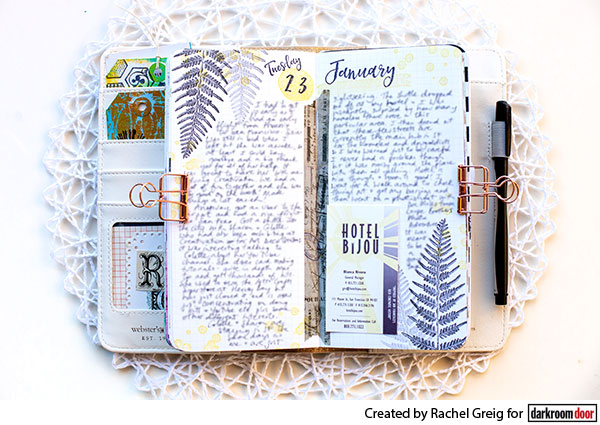 I've also stamped more Watery Washes stamps around the edges of the pages to continue the colour theme around the page. The small line from the Watery Washes stamp set also fits underneath the month stamp, like an underline. So it's a great way to use both stamp sets together!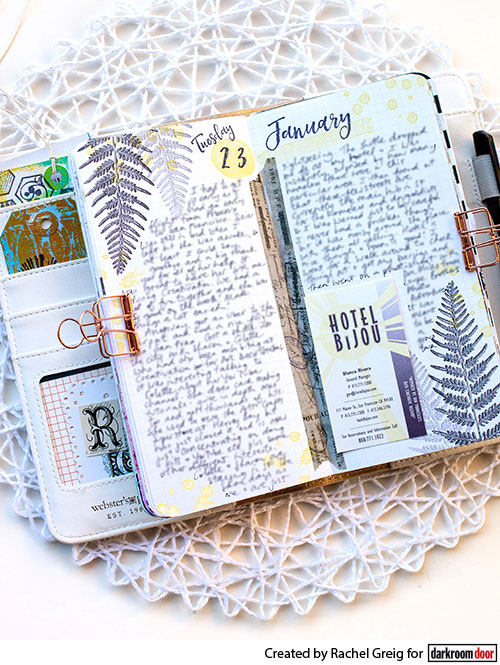 Supplies used:
Darkroom Door Diary Dates Rubber Stamp Set
Darkroom Door Watery Washes Rubber Stamp Set
Darkroom Door Leaves Rubber Stamp Set
Archival Ink: Jet Black, Chrome Yellow
Websters Pages Travelers Notebook

Thanks so much for stopping by today!

Rachel
Travelers Notebook with Diary Dates Stamp Set