Hi! Belinda here today to share two cards I have created using the Stone Texture Stamp and some mixed media techniques.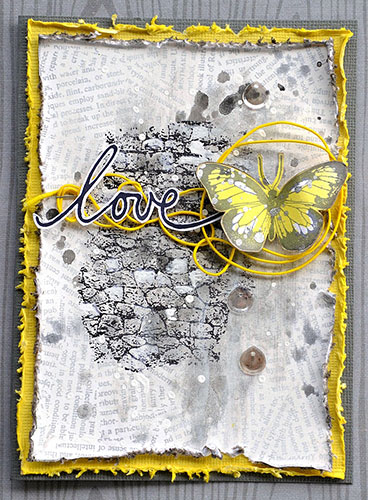 INSTRUCTIONS:
1. Cut a piece of smooth white cardstock 10cm x 14cm.
2. Apply the Torn Text Background Stamp using Watering Can Ranger Archival Ink.

3. Swipe some gesso over the top using a make-up wedge. You still want to see the text background so don't cover it up completely. Allow the gesso to dry completely.

4. Spray this piece with water using a Ranger Mister Bottle. You want it to be quite wet before adding some watercolour paint with a paintbrush. Give it a light colour wash using a grey paint. Flick some of the paint on with the brush for some more concentrated splatters of colour.

5. Spray and flick on some Brushed Pewter Tim Holtz Distress Spray Stain. If you find you have too much colour on your stamped piece you can spray on a little more water or blot with scrunched up paper towel. It's a bit of an experiment to get the amount of colour right. Allow to dry completely or dry with a heat gun.

6. Apply the Stone Texture Stamp over the top using Jet Black Ranger Archival Ink. Dry with a heat gun.

7. Add some highlights to the 'stone' with a white Uni Posca Pen. Flick some white dots over the top using the same pen.

8. Distress the edges of this piece and ink with Pumice Stone Tim Holtz Distress Ink. Layer onto a piece of yellow cardstock cut to size and inked with Squeezed Lemonade Tim Holtz Distress Ink.

9. Add some yellow Prima Wire Thread or yellow string onto the card front and secure using a Tim Holtz Tiny Attacher.

10. Stamp a butterfly from the Butterflies Stamp Set onto smooth white cardstock using the Watering Can ink. Use a white wax crayon to highlight some areas of the wings before applying Squeezed Lemonade ink. Buff with paper towel and flick a little Brushed Pewter Distress Spray Stain over the top. Glue onto the card front.

11. Stamp the 'love' word from the Hearts Stamp Set onto smooth white cardstock using the Jet Black ink. Fussy cut and glue onto the card front.

12. Attach the card front to a base of grey cardstock.
Here's another card I created in a similar style but this time the Stone Texture Stamp was stamped into wet gesso to give even more texture.
Supplies used:
Darkroom Door
Stone Texture Stamp
Darkroom Door
Butterflies Rubber Stamp Set
Darkroom Door
Hearts Rubber Stamp Set
Darkroom Door
Torn Text Background Stamp
RANGER
Archival Ink Watering Can, Jet Black
Distress Spray Stain Brushed Pewter
Distress Ink Squeezed Lemonade, Pumice Stone
White Crayon
Thankyou so much for stopping by the blog and checking out my cards today. I hope they inspire you to get creative with your
Texture Stamps
too.
Cheers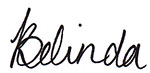 Stone Texture Stamp Card