Hi, it is Godelieve today. I'm sharing two cards I made with the Sitting Dog Eclectic Stamp from the new release. How cute is that dog?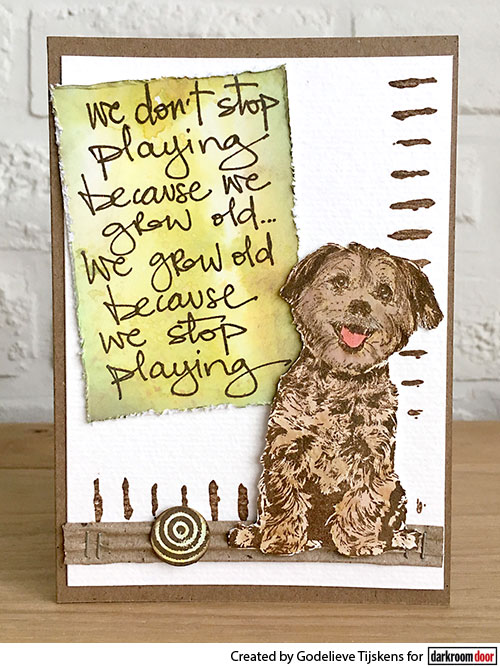 On the first card I stamped the dog with Archival Ink Potting Soil. I've cut the dog out and watercolored him with Distress Inks Frayed Burlap and Worn Lipstick.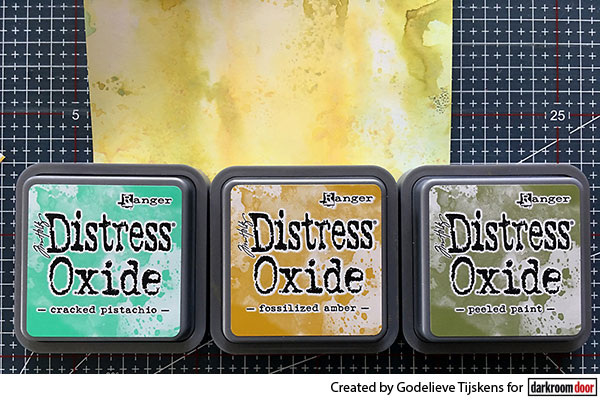 The coloured background was coloured on a non-stick craft sheet with Distress Oxide inks. After the paper dried I have cut it to size and distressed the edges. Then I stamped the Playing Quote stamp using Distress Oxide Ink Walnut Stain.

Before I composed the card, I have stamped some marks from the Grunge Marks set with Distress Oxide Ink Walnut Stain. I also stapled down a strip of corrugated cardboard for the dog to sit on.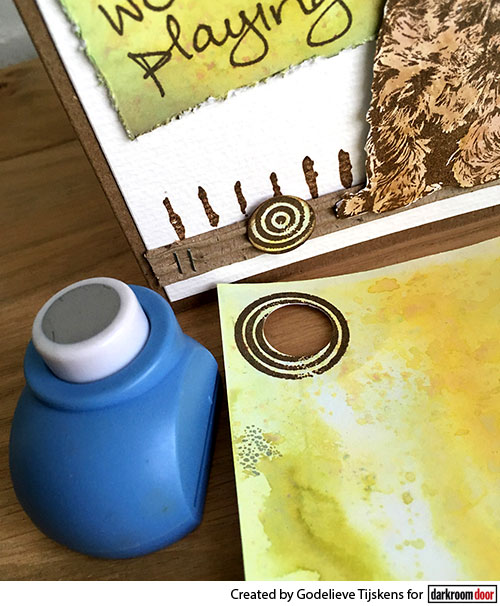 I thought the dog needed something to play with, so I stamped the circles stamp from the Grunge Marks set and used a circle punch to cut a ball.

Supplies used:
Darkroom Door Sitting Dog Eclectic Stamp
Darkroom Door Playing Quote Stamp
Darkroom Door Grunge Marks Stamp Set
Archival Inkpad: Potting Soil
Distress Inkpads: Frayed Burlap, Worn Lipstick
Distress Oxide Inkpads: Fossilized Amber, Cracked Pistachio, Peeled Paint, Walnut Stain
Tonic Paper Distresser
Tim Holtz Tiny Attacher
Circle Punch

If you read my blog, maybe you know that I love simple black and white cards. So my second card had to be a black and white one.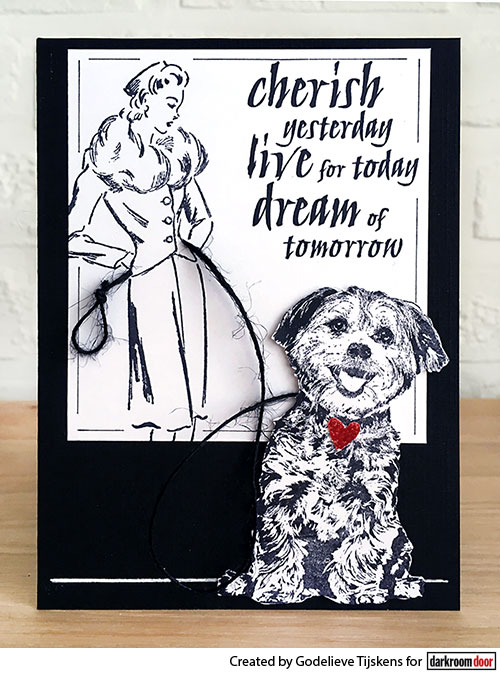 I used black Archival Ink to stamp the cute dog, and cut him out.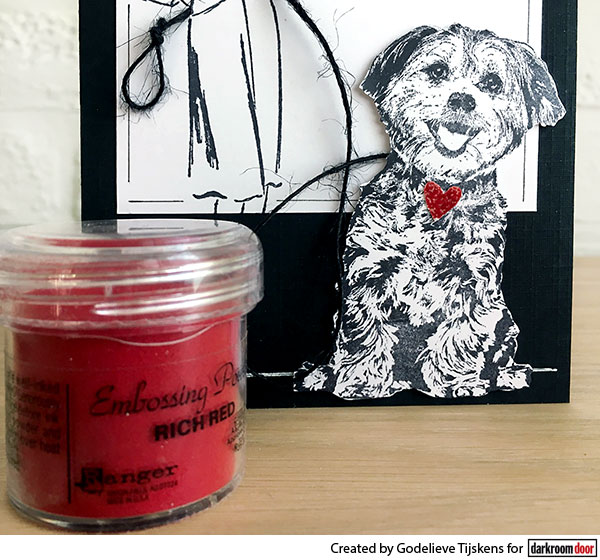 But I wanted to add a bit of color, so I gave him a little red heart, it is a stamp from the All Occasions set. I heat embossed it with red embossing powder.

On the white panel I stamped a lady from the Just My Style set and words from the Art De Fleur Vol 2 set. I used a black pen to draw a frame.

Black twine was used as a leash. I made two small cuts, so the leash could go behind the lady's back.

I used a white gel pen to draw a line onto the black card and glued the dog in place with 3D foam tape.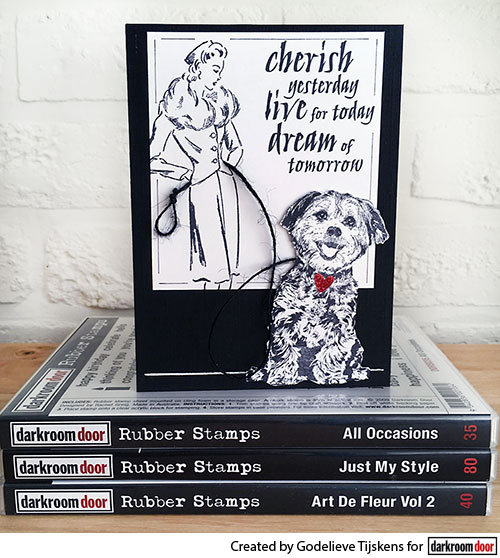 Supplies:
Darkroom Door Sitting Dog Eclectic Stamp
Darkroom Door Just My Style Stamp Sets
Darkroom Door Art De Fleur Vol 2 Stamp Set
Darkroom Door All Occasions Stamp Set
Archival Inpad: Jet Black
Embossing Inkpad
Embossing Powder: Ranger Rich Red
Black and white pen

Thanks so much for stopping by today!
Sitting Dog Eclectic Stamp Cards