Hi there, it's Rachel Greig here today to share two cards using the Flower Girl and Flower Boy Collage Stamps.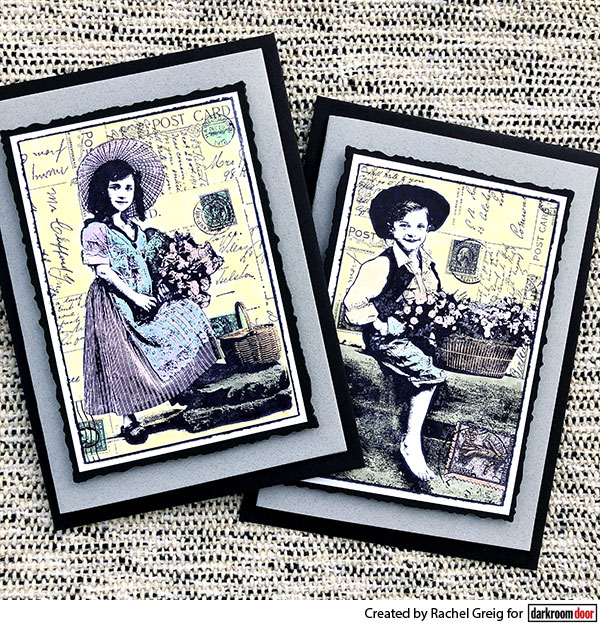 I wanted to create soft pastel colours, similar to old fashioned photo tinting, so I have coloured the images with light colours of Distress Markers and Zig Brush Markers. There are so many elements in the design of these stamps, so it's easy to build a beautiful colour palette using different colours for the various different elements of the images.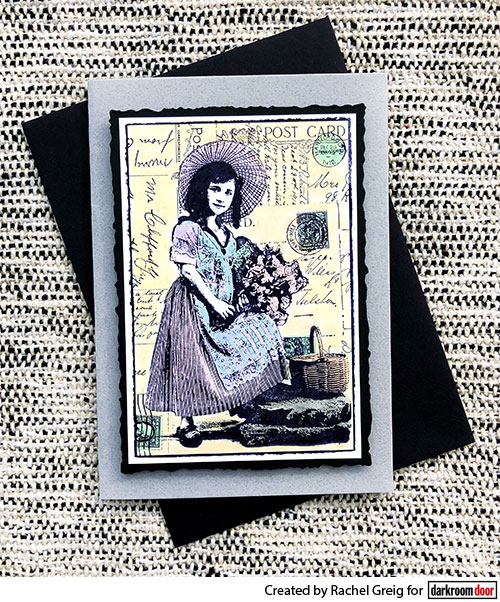 Instructions:
1. Stamp Flower Girl Collage Stamp onto Specialty Stamping Paper using Archival Jet Black ink pad. Allow to dry.
2. Colour image using pastel colours of Distress Markers or Zig Brush Markers. Choose different colours for the different areas of the image. If you don't have any pastel markers, swipe a darker coloured marker onto a palette surface and use a water brush to colour the image, which will dilute the colour and create a watercolour effect.
3. Die cut a piece of black cardstock using the Sizzix Deckle Edge die. Adhere the stamped image on top.
4. Adhere to a folded blue/grey card base to complete!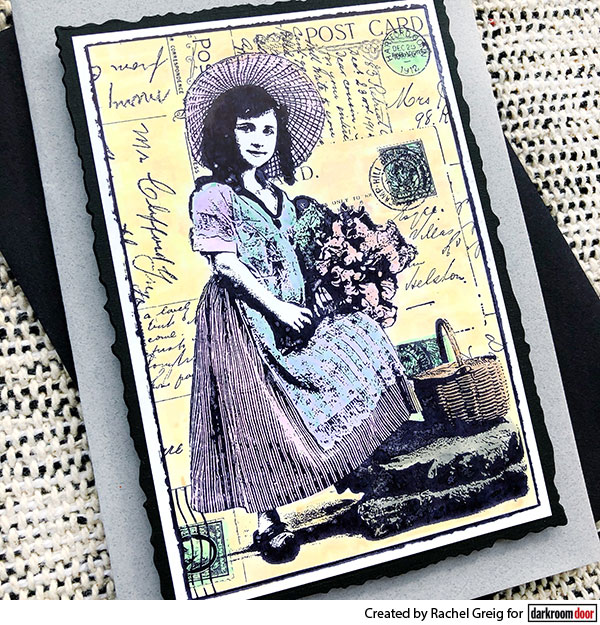 Here's another card done the same way, this time using the Flower Boy Collage Stamp: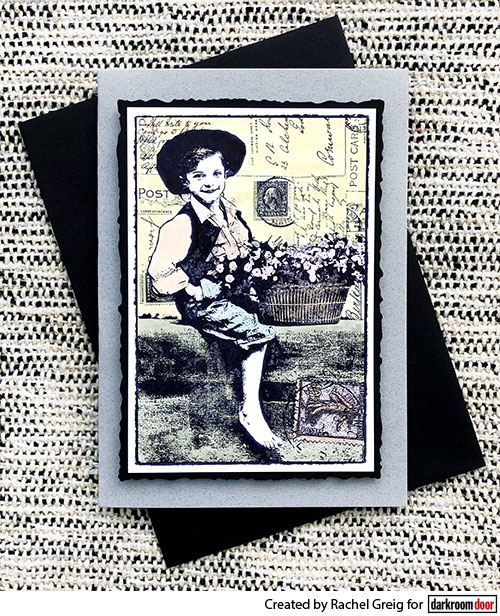 I've used both yellow and orange pastel markers in the background so it gave it a bit more interest, rather than just having a flat colour. If you wanted more shading, keep adding layers of colouring until you are happy with the result.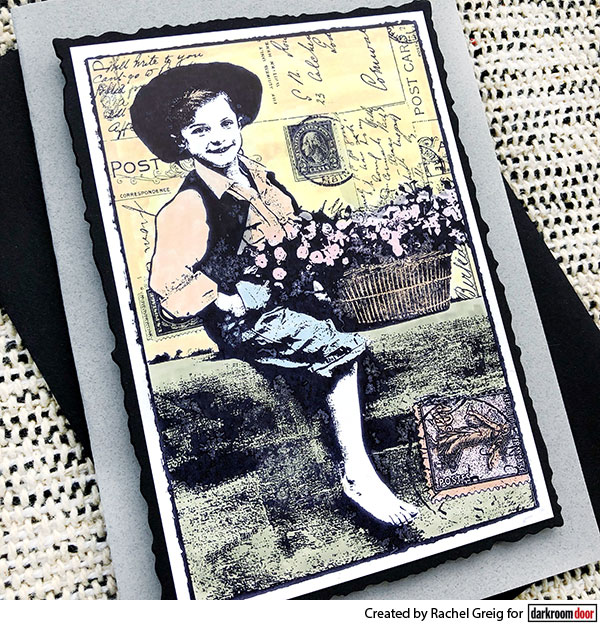 Supplies used:
Darkroom Door Flower Girl Collage Stamp
Darkroom Door Flower Boy Collage Stamp
Specialty Stamping Paper
Distress Markers
Zig Brush Markers
Sizzix Deckle Edge Dies

These cards are quick to make and with such detailed stamps, the cards still have a lot of interesting elements to look at!

Thanks so much for stopping by!

Rachel
Pretty Pastel Cards