Hi, it's Belinda Spencer here today to share a sweet set of cards featuring the fabulous new Peeled Paint Texture Stamp. I used heat embossing to add extra gorgeous texture to these cards.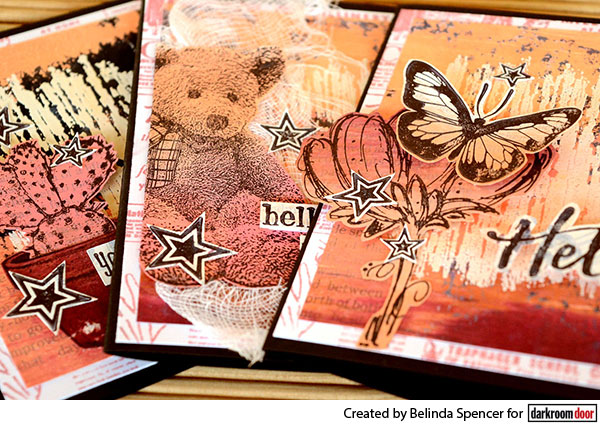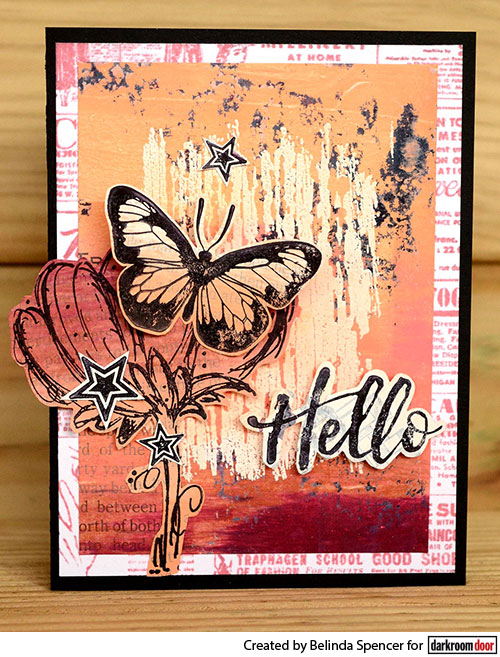 Instructions:

1. Cut a piece of black cardstock measuring 12.5cm x 19cm. Fold in half to form the card base.

2. Cut a piece of smooth white cardstock measuring 12cm x 9cm. Apply the Gazette Background Stamp to this piece using Rose Madder Archival Ink. Stick down on the card base.

3. Create some gel press backgrounds using acrylic paints or grab some from your stash (You could also use some patterned paper or cardstock) Cut a piece measuring 8cm x 11cm. Apply the Peeled Paint Texture Stamp to this piece using embossing ink. Heat set using fine white detail embossing powder. Stick this piece down on the card front.

4. On some extra matching gel press backgrounds, stamp a flower from the Fine Flowers Stamp Set, a butterfly from the Butterflies Stamp Set as well as some stars and the sentiment. Fussy cut each stamped image. Add to the card front using some 3D foam under the flower and the sentiment.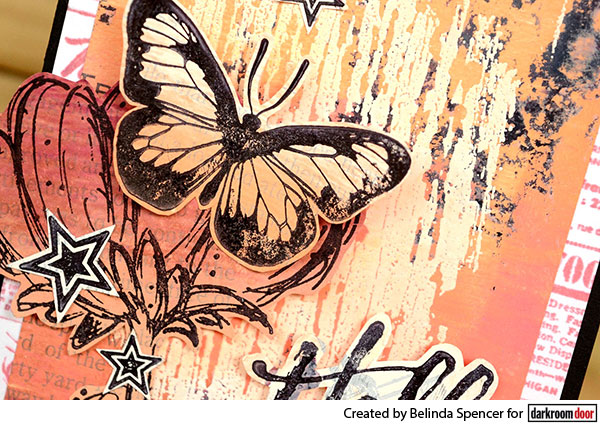 I used exactly the same technique for each of the cards in this set. Take a look at these examples: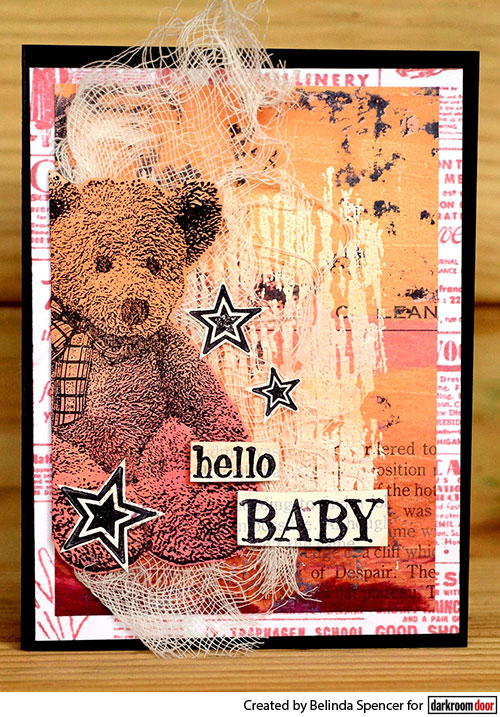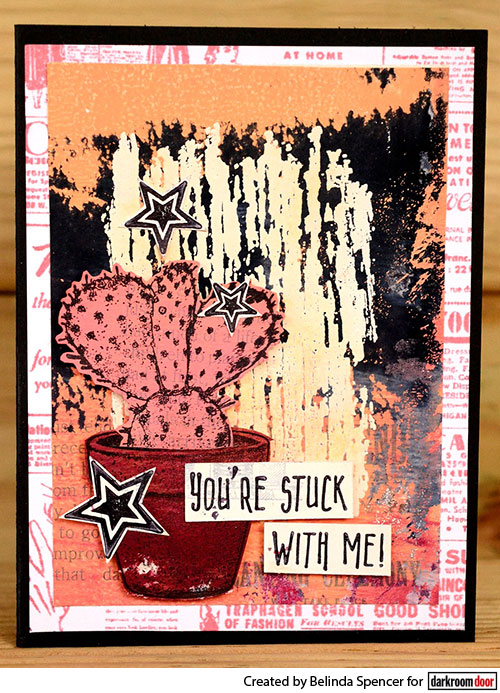 Here's a slightly different card, still using an embossing technique, but different colours and theme.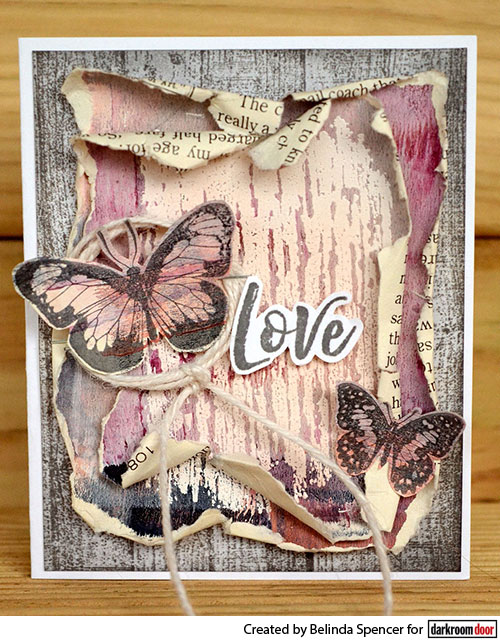 Instructions:

1. Cut a piece of white cardstock measuring 11.5cm x 19cm. Fold in half to form the card base.

2. Cut a piece of smooth white cardstock measuring 11cm x 9cm. Apply the Woodgrain Background Stamp to this piece using Watering Can Archival Ink. Use an ink blending tool to apply Hickory Smoke Distress Ink around the edges. Stick down on the card base.

3. Take some gel press backgrounds from your stash or create new ones. (You could also use some patterned paper or cardstock) Apply the Peeled Paint Texture Stamp twice to this piece using embossing ink. Tear around the stamped images and layer them on the card front. Roll the edges of these pieces slightly to add more dimension.

4. On some extra matching gel press background, stamp two butterflies from the Butterflies Stamp Set using the Watering Can ink. Fussy cut the butterflies and add to the card front along with a twine circle. Stamp the sentiment on smooth white cardstock using the Watering Can ink. Fussy cut and add to the card using 3D foam.

Supplies used:
Darkroom Door Peeled Paint Texture Stamp
Darkroom Door Woodgrain Background Stamp
Darkroom Door Gazette Background Stamp
Darkroom Door Butterflies Rubber Stamp Set
Darkroom Door Hello Baby Vol. 1 Rubber Stamp Set
Darkroom Door Stars Rubber Stamp Set
Darkroom Door Brushed Sentiments Rubber Stamp Set
Darkroom Door Fine Flowers Vol 1 Rubber Stamp Set
Darkroom Door Season's Greetings Rubber Stamp Set
Darkroom Door Cacti Rubber Stamp Set
Archival Ink: Jet Black, Rose Madder, Watering Can
Embossing Powder Super Fine White Detail
Distress Embossing Ink
Distress Ink Hickory Smoke

Thanks so much for stopping by the blog today!

Cheers

Belinda
Peeled Paint Texture Stamp Cards