Hi there, Jane Clark here from Miss Jane's Classroom, today I'm sharing a card using Darkroom Door Pebbles Texture Stamp.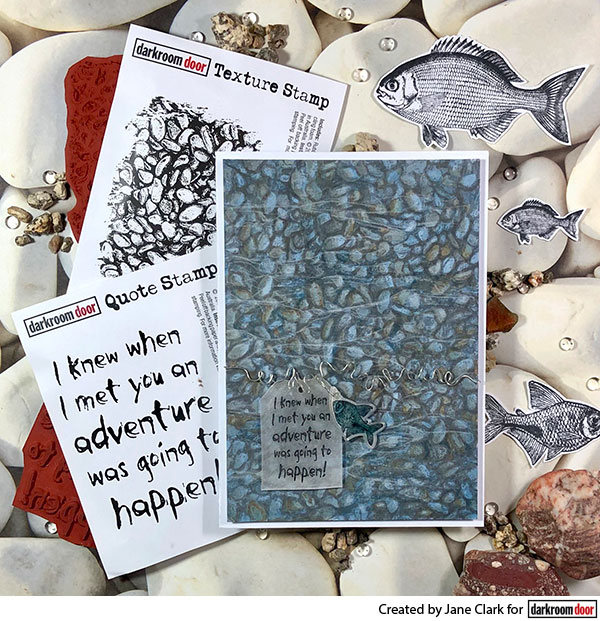 I must say I had heaps of fun creating this card, well, most of my cards I enjoy making, but this one especially because I wanted to create an effect of a pebble bottom river with clear water flowing over it. I must admit it was a little time consuming but rewarding, plus great calming colouring therapy!
Instructions: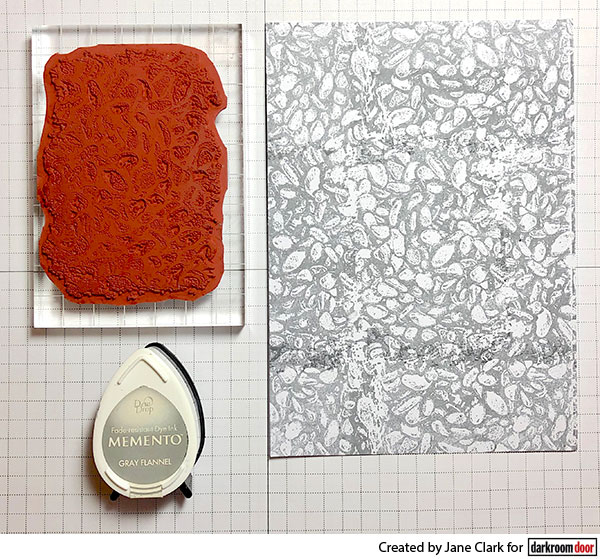 Stamp Darkroom Door Texture Stamp Pebbles all over smooth white card with Memento gray flannel ink, don't be too concerned if the images overlap because we will disguise that.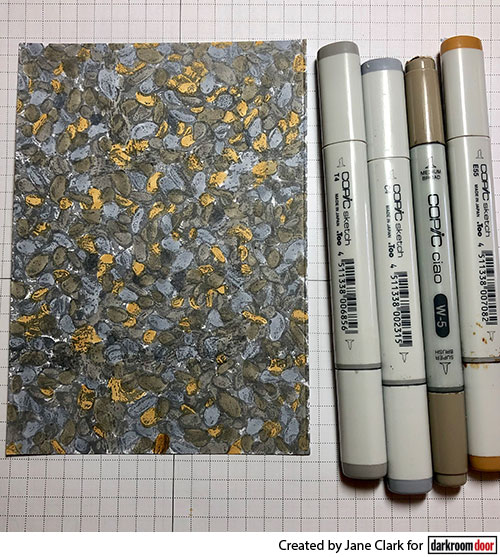 Start colouring each pebble in a random pattern using Copic markers - E55, W-5, T4 and C4 or any greys or light browns you may have.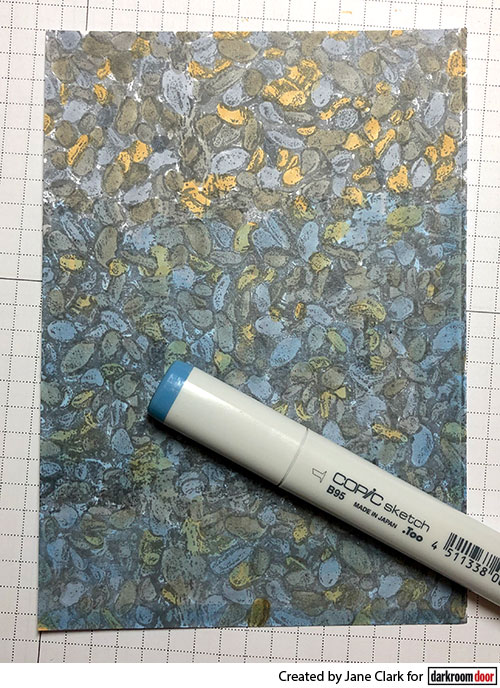 Colour over the entire top of the shaded pebbles with Copic marker B95, this will disguise any white areas remaining.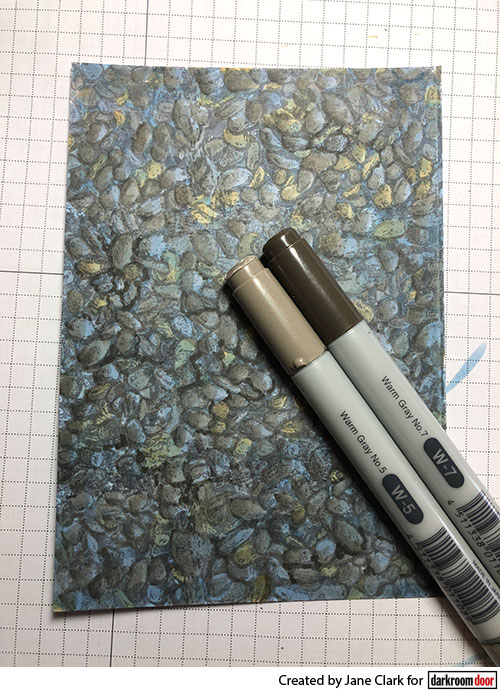 Create depth in the pebbles by adding shadows in between some pebbles using a W-7 Copic marker. Add more shadows by shading a few pebbles, just colour the right-hand side, don't need to be neat. Go over the top again with the B95 marker if you feel the shading is too strong.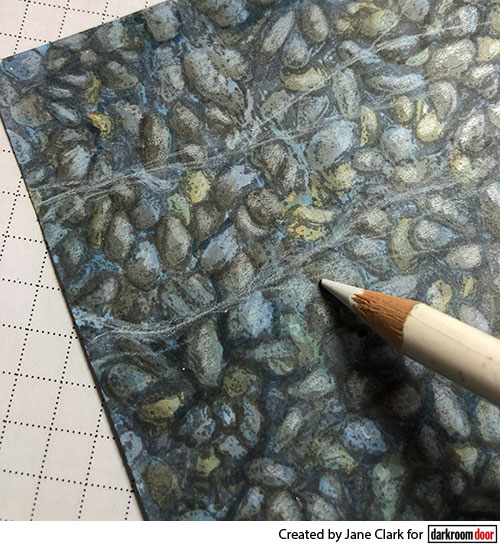 Highlight the left-hand side of a few pebbles using a white Prismacolor pencil, once again, don't be too concerned about being neat. Create a flowing stream of clear water over the pebbles by lightly drawing long wavy lines across the image, let them swirl around the pebbles like in a stream.

To finish the card I stamped Darkroom Door Adventure Quote Stamp and a fish from the Under The Sea stamp set on shrinky dinks using StazOn jet black ink. I cut the sentiment into a tag and cut the fish out, leaving a small border and a hole at the top to create a tag as well. I added the shrinky dinks tags to the card with a wavy piece of wire.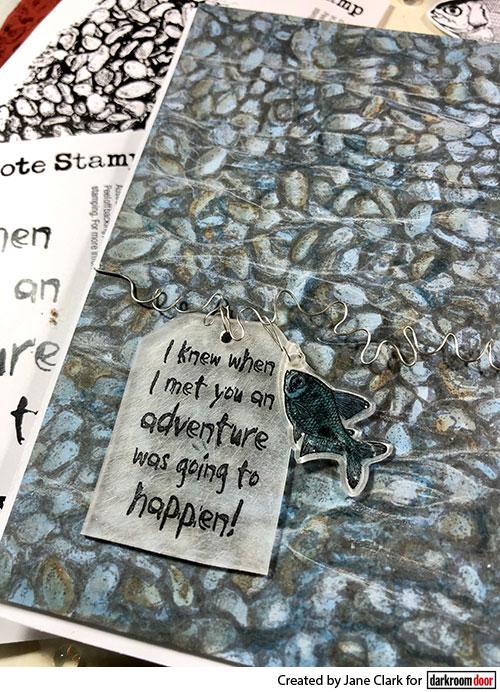 Supplies used:
Darkroom Door Pebbles Texture Stamp
Darkroom Door Adventure Quote Stamp
Memento Ink: Grey Flannel
Copic Markers: E55, W5, T4, C4, B95, W7
White Prismacolour Pencil
StazOn Ink: Black
Shrink Plastic

Have a go at creating your own pebble floor, you really can't go wrong, just keep adding layers until you're happy.

Happy Stamping
Miss Jane
Pebbles Water Effect Copic Card