Hi there! Today we'd like to share some card ideas using the Needle And Thread Eclectic Stamp: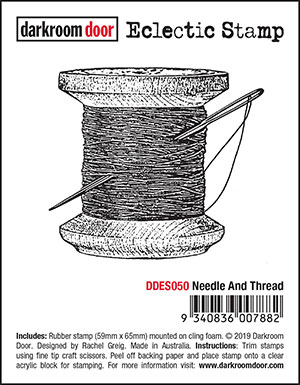 This stamp is great for any maker - from dressmakers, quilters, scrapbookers, card makers, or any type of maker who uses a needle and thread! This stamp also pairs perfectly with the Scissors Eclectic Stamp too. Here are some ways to use these stamps: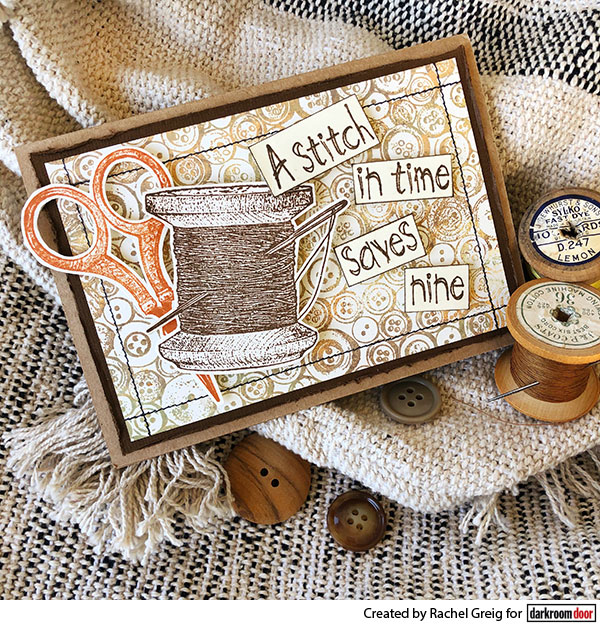 This card by Rachel Greig combines the Needle And Thread Eclectic Stamp with the Scissors Eclectic Stamp and Buttons Background Stamp, along with a sentiment from the Stitched Borders Stamp Set. It's fun to bring stamps together in a similar theme and use them together! The Buttons Background was stamped with Distress Oxide Ink Pads (Scattered Straw, Spiced Marmalade, Bundled Sage and Vintage Photo) and the Siccors and Needle And Thread Stamps were stamped in Orange Blossom and Potting Soil Archival Inks.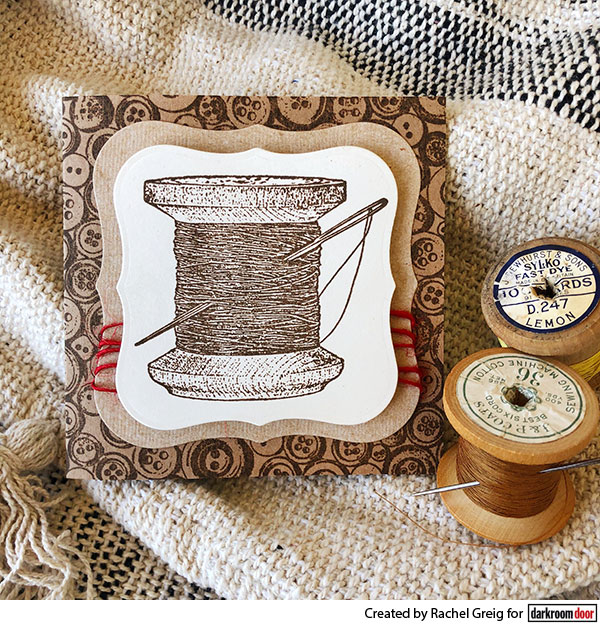 This next card by Rachel simply uses the Needle And Thread stamp on it's own as the main feature of the card. The Buttons Background Stamp was used on the base of the card, stamped in Potting Soil Archival Ink. It creates a simple yet stunning card.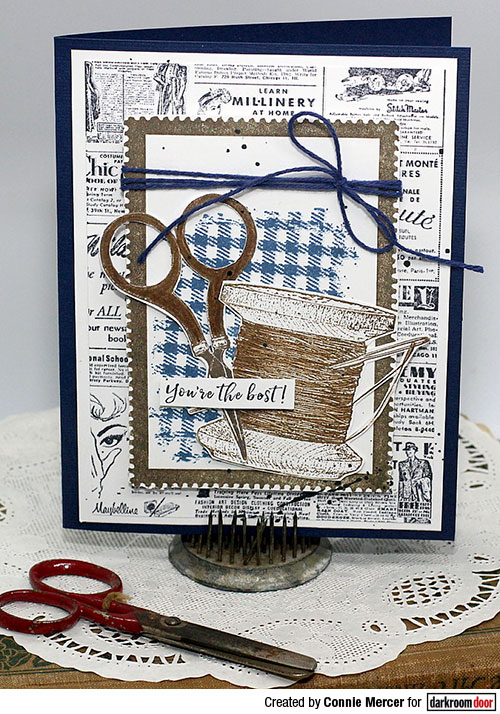 Connie Mercer has combined the
Needle And Thread Eclectic Stamp
with the Scissors Eclectic Stamp for this card. She has also used the
Postage Stamp Frame Stamp
and the
Gazette Background Stamp
, along with the
Plaid Texture Stamp
. To read more information about Connie's card, please visit her blog
here
.
These are just a few ideas to show how this stamp can be used on your cards! If you'd like to see more Eclectic Stamp projects, check out our Eclectic Stamps Pinterest Board!
You can find all of the Eclectic Stamps on our website here.

Thanks for stopping by the blog today!
Needle And Thread Eclectic Stamp Ideas