Hi there stampers! Today we have lots of wonderful projects to show you using the Merry Mail Stamp Set! This is such a fun stamp set to use for your Christmas projects! It has been designed so you can decorate your envelopes and parcel that go through the mail, but the stamps also look great to make cards, tags and gift wrap with a postage theme!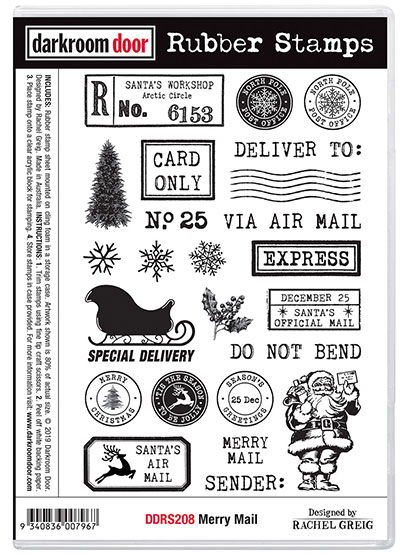 Let's take a look at how these stamps can be used: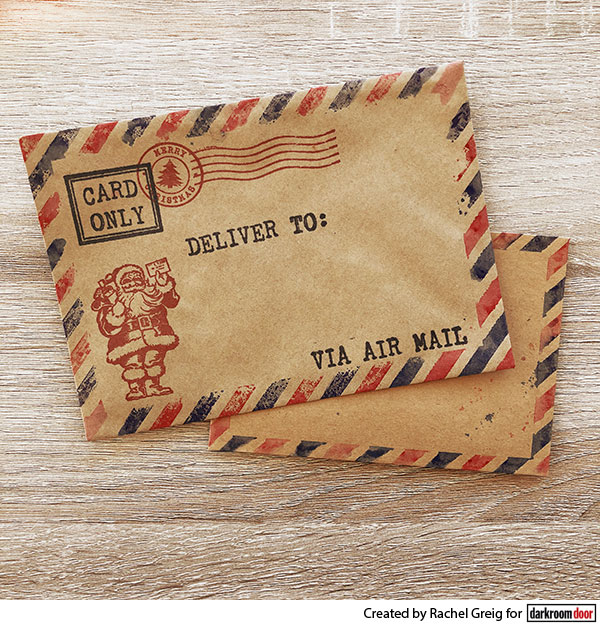 These decorated envelopes by Rachel show how the Merry Mail stamps can be used to create some mail art! Rachel also used the Diagonal Stripes Background Stamp to create the air mail edges.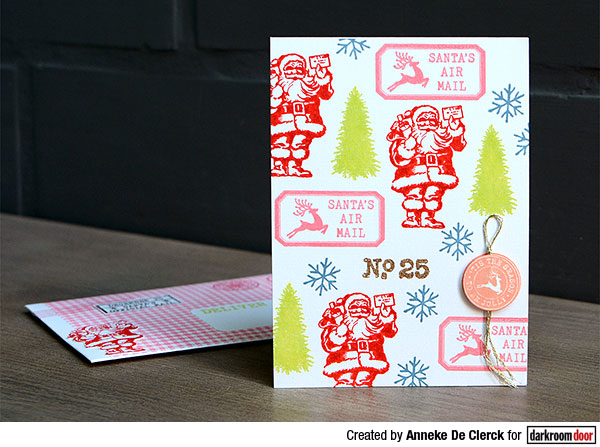 Anneke has created a fun card by stamping different stamps in different ink colours to cover the card front! It's a great design! Here's an envelope to go with it: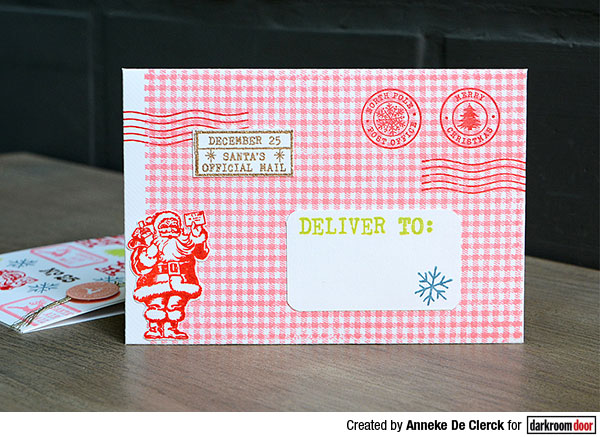 Anneke has used the Plaid Background Stamp to cover most of the envelope then decorated more with the Merry Mail Set. To read more details, please visit Anneke's blog here.

Next we have a great way to create gift wrap!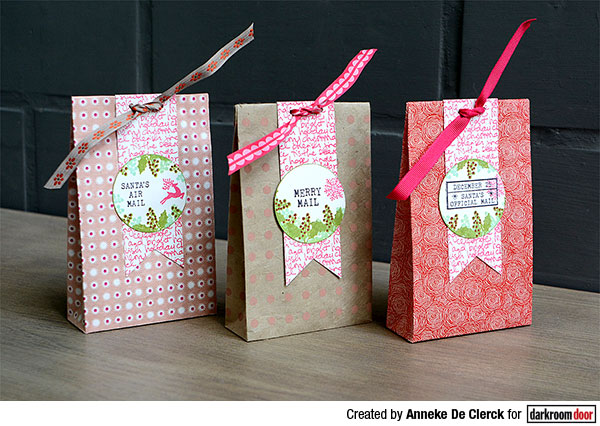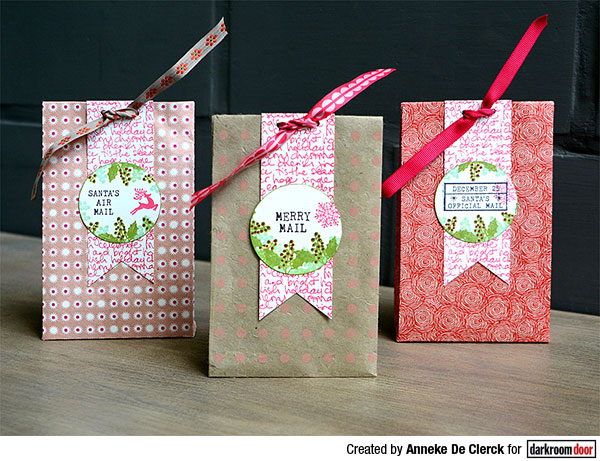 Anneke has created banners to put on her handmade gift bags and stamped the banner with Christmas Script Texture Stamp. Anneke then decorated some round circles with the Merry Mail Stamp Set. Here's a closer look: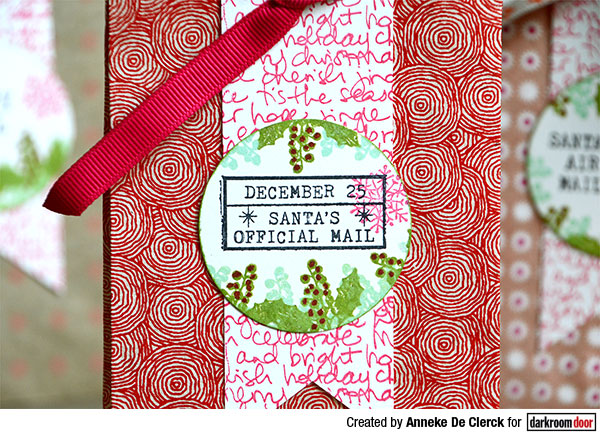 Such a great way to create gift wrap! See more details on how they were made here.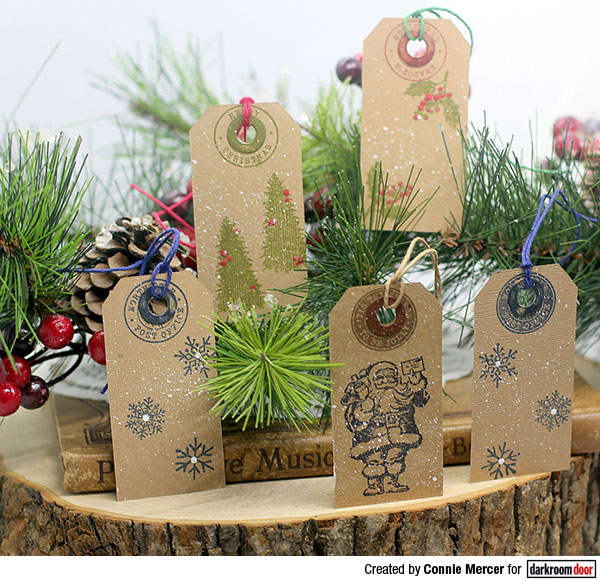 Connie has also created some great projects using the Merry Mail set! These tags would look great hanging from the tree or used on Christmas gifts! They also look great as a display in your home just like Connie has photographed them here.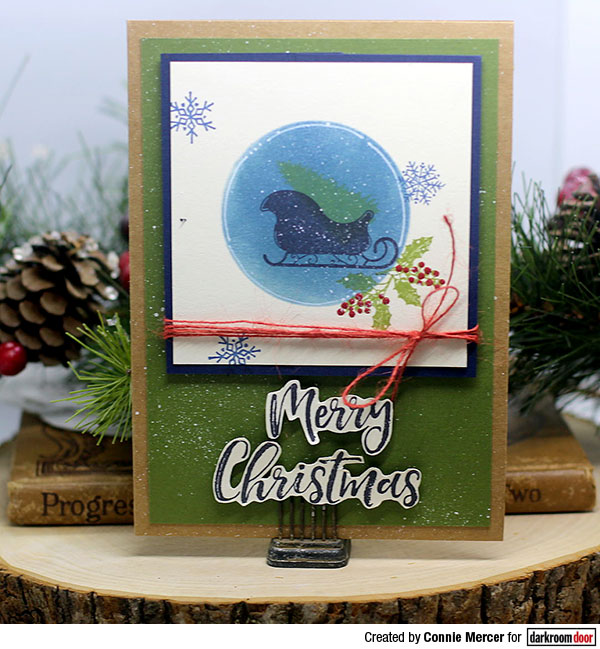 Connie has also created a card, using the Circle Set Stencil to create a circle in the background and a sentiment from the Season's Greetings Stamp Set.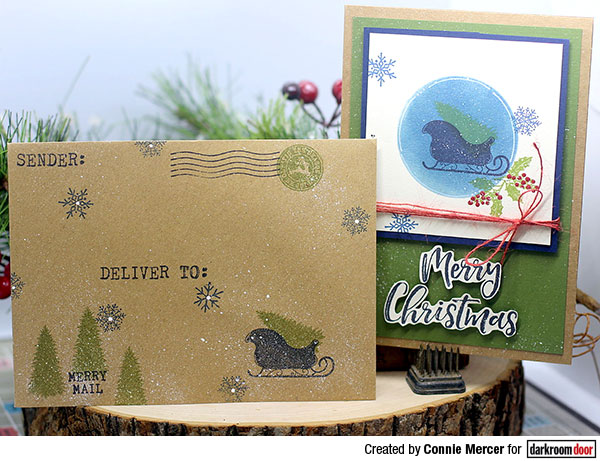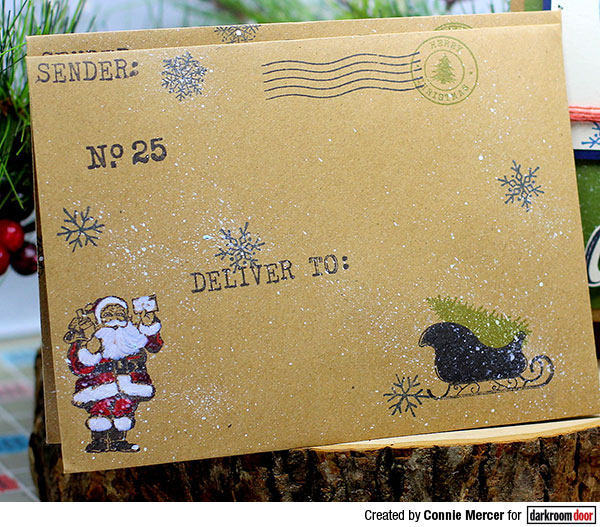 Connie has also created a couple of matching envelopes to send the cards in! To read more about Connie's projects, please visit her blog here.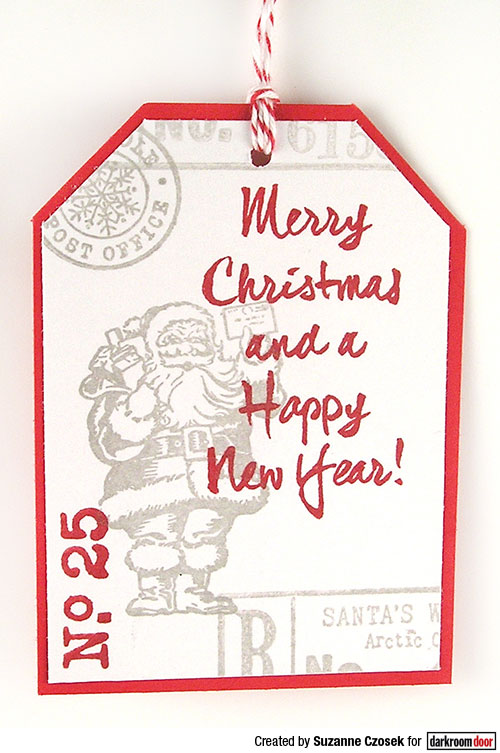 Suzz has created a wonderful series of tags and envelopes with the Merry Mail Set. This first tag shows how you can use a light grey ink, like the Archival Shadow Grey ink pad to make a light background of stamped images. Then stamp over the top with a bold red ink.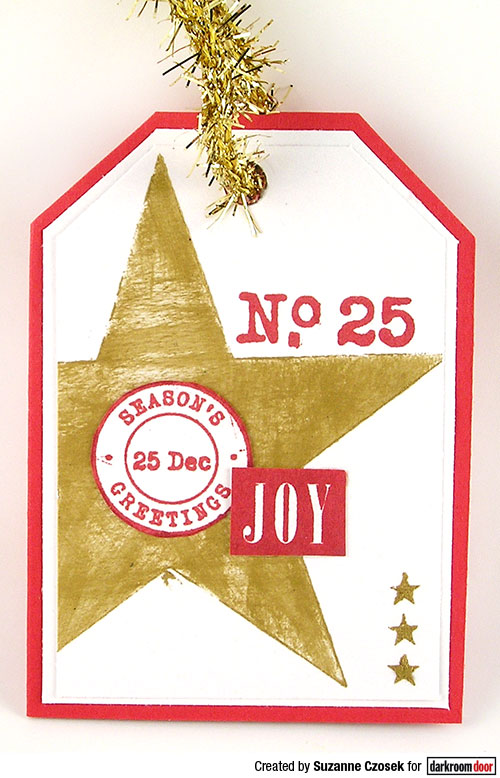 For this tag, Suzz used the Star Set Stencil with gold paint and stamped over the top in red ink.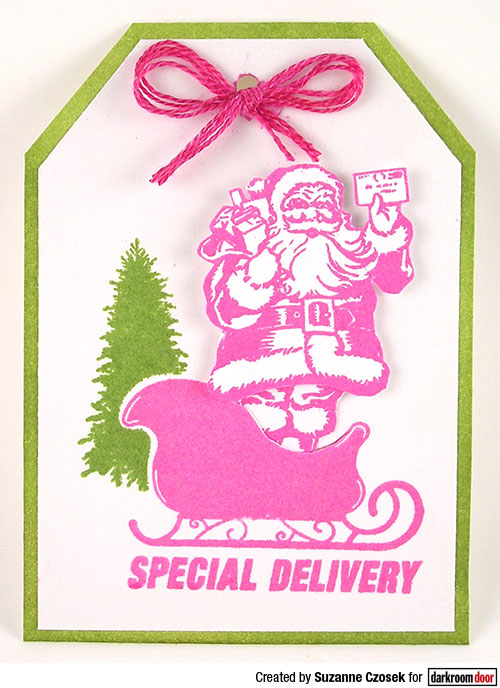 This is a fun twist on colours by using green and pink inks. Such a great tag!

Suzz has also created some fun envelopes, incorporating the Star Set Stencil and Starry Night Stencil into some of them. Each one would be a delight to see in your mail box!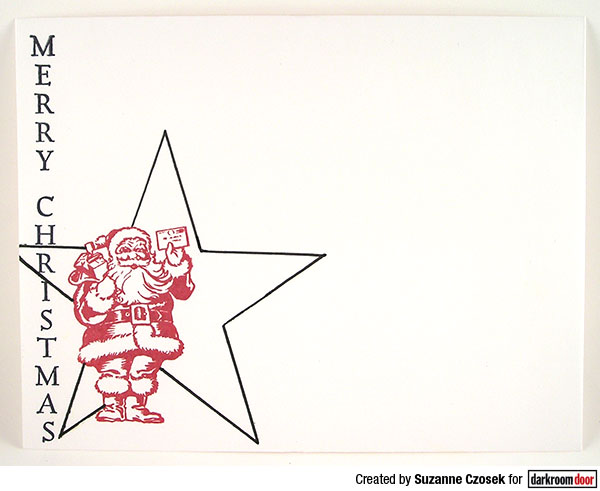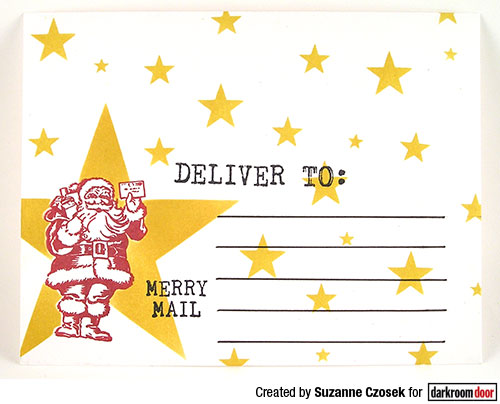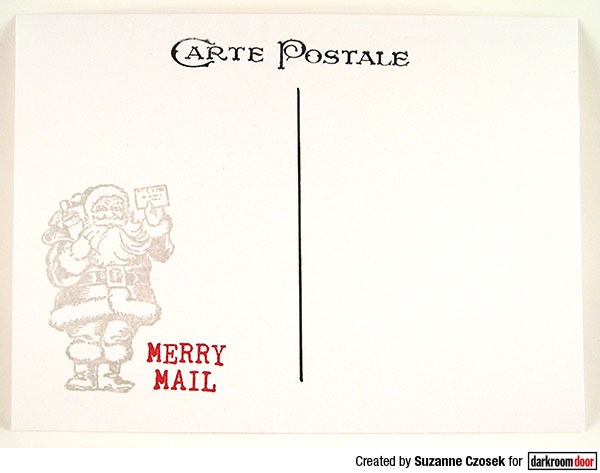 Lastly, here are some ideas for gift cards using the Merry Mail Stamps in the background and embossing over the top with Gold Tinsel Embossing Powder.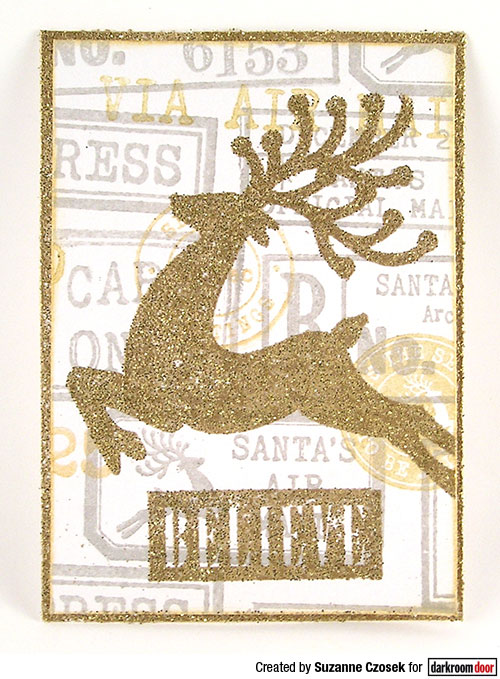 Suzz has used the Christmas Reindeer Stamps over the top of the Shadow Grey stamping.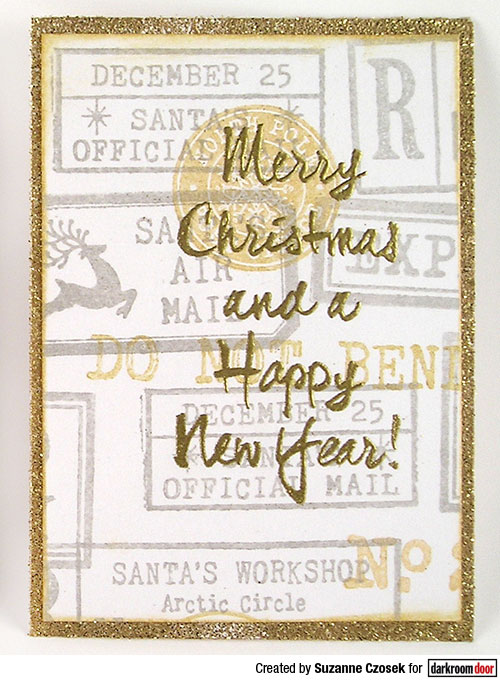 For this last card, Suzz has used a sentiment from the Brushed Christmas Vol 1 Stamp Set. To see more details on all of Suzz's projects, please visit her blog here.

As you can see, there are so many ways the Merry Mail Stamp Set can be used! We hope there will be lots of decorated envelopes going through the postal system this year!!
If you'd like to see more projects from this stamp set, check out the Pinterest Board!

Thanks for stopping by the blog today!
Merry Mail Stamp Set Ideas