Hi, Marjie Kemper here to share an art journal page using the Numbers Border Stamp. I love the size of this giant border stamp and the fact that it includes numbers in a variety of sizes. You can highlight certain numbers (great for birthday cards or Top 10 lists) by cutting them out with a paper punch and using them as accents.

I like using quotes in my journals and decided to focus on the #2 in this spread, to accompany my quote which is "You have one mouth and two ears. Listen twice as much." If only!


To make this page, begin by spraying Dylusions Bubblegum Pink ink spray on one page of your art journal. Spritz the wet page with a bit of water till it's very wet and runny. Press the dry facing page of the journal into the wet page to absorb excess.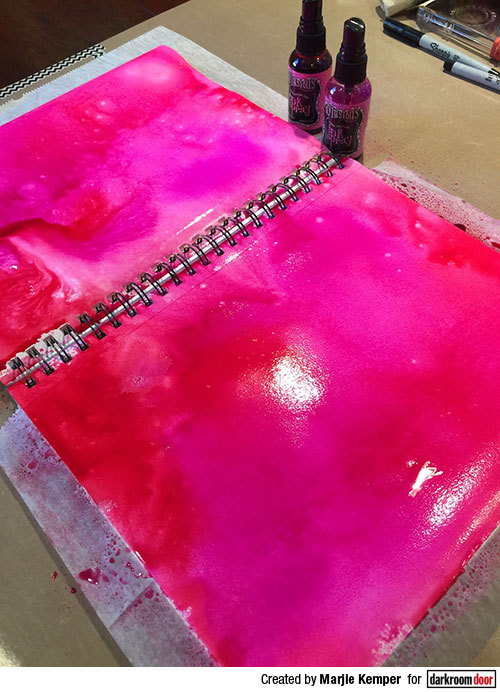 Let dry thoroughly and decide which page you like best. Tear the other page out and save it for stamping/punching letters and embellishments.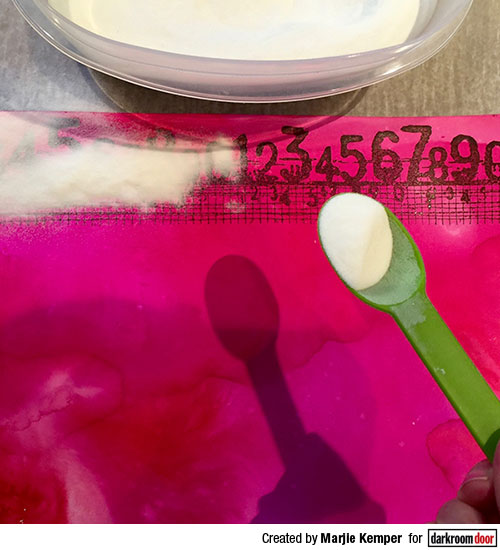 Stamp the Numbers border along the edge of your page with Distress Ink and sprinkle embossing powder onto the wet ink. You can use Versamark and brown powder, instead, if you don't have Distress Ink.

Run a dry paint brush along the edge of your stamped/powdered image to remove any excess powder before heating. Then melt the powder with your heat tool.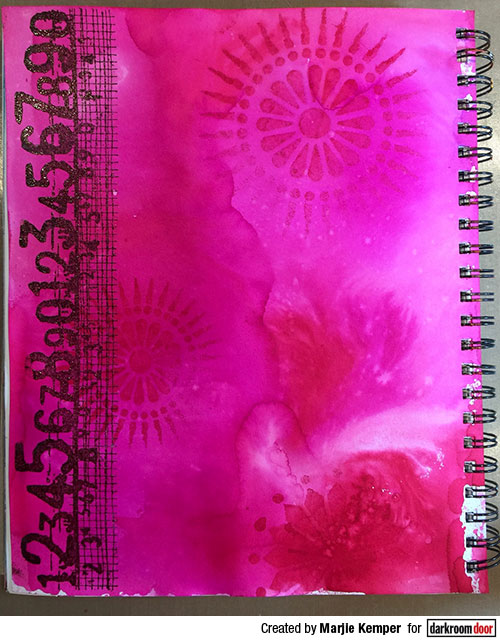 Add background patterns with stencils and Dylusions Ink sprays. Go lightly to avoid seepage of the fluid under the stencil. Once completely dry, spray outdoors with a light Fixatif. This will seal the page and allow you to work with matte medium later.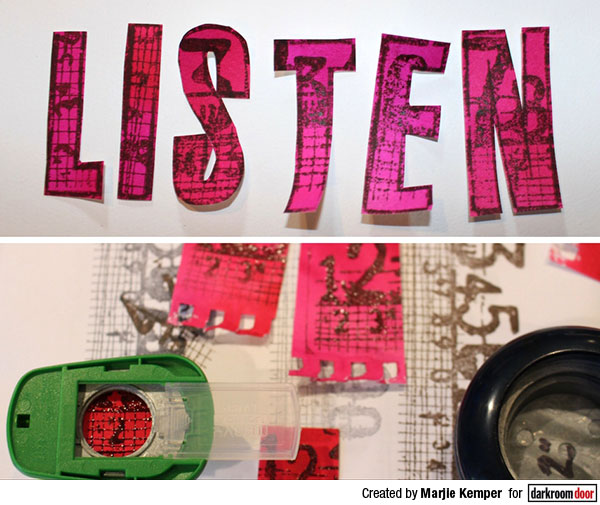 Stamp the Numbers Border Stamp repeatedly on your 'scrap' page and then stamp your open-font alphabet stamps on top of it. Cut out the letters. Do the same to highlight any particular numbers. Emboss if desired, and use a circle paper punch to cut your circles.

Use matte medium to adhere the stamped/cut letters, chipboard letters, and circle embellishments. Since you've already sealed the page with the Fixatif, you'll have no worries about the Dylusions running with the matte medium.

My last step is stenciling with the Archival Ink and hand-writing the rest of the quote.

Here are a couple of close-ups: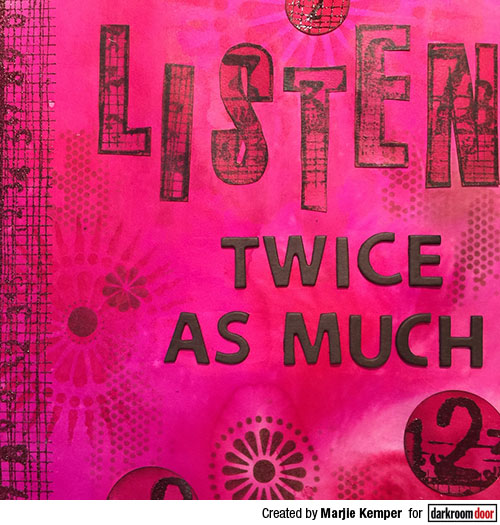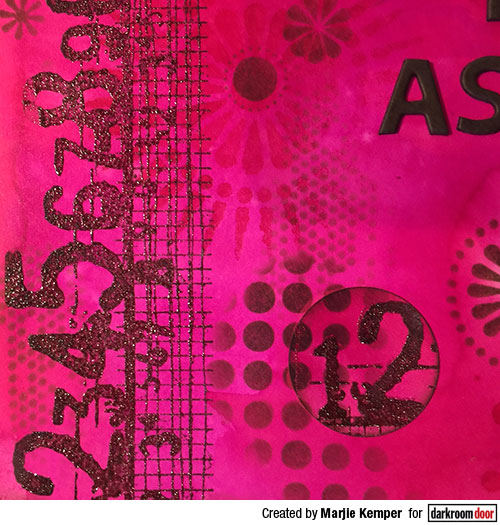 Supplies used:
Darkroom Door Numbers Border Stamp
Art journal (mine is a Canson 9X12 mixed media book)
Dylusions Ink Spray: Bubblegum Pink & Cherry Pie
Stencils (StencilGirl Products)
Chipboard letters (Unknown)
Alphabet stamps (Autumn Leaves Snap Frame Alpha)
Embossing Powder
Heat tool
Round punches
Archival Ink: Potting Soil
Distress Ink: Gathered Twigs
Workable Fixatif
Multi Matte Medium

It's been a pleasure to be with you here today. Please come visit me at Marjie Kemper Designs to see more of my work and connect.

Have a great day!
Listen Art Journal Page with Numbers Border Stamp