Hi there stampers! Today we have lots of wonderful projects to show you using the Honeycomb Background Stamp!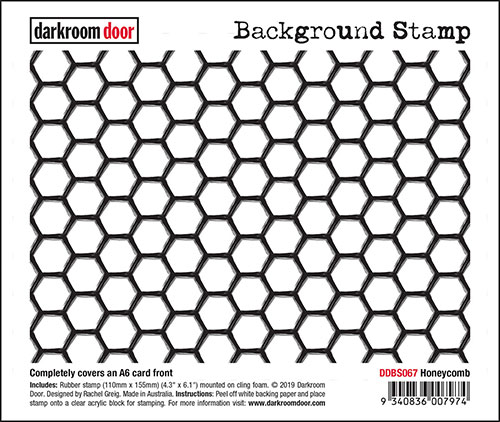 This stamp works really well with the Buzzing Bees Stamp Set but can also be used with flowers and many other projects! Let's take a look at a few card ideas: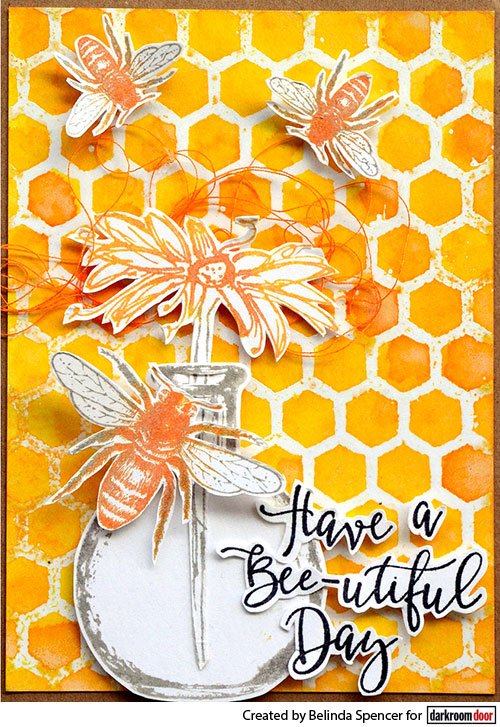 Belinda has created a beautiful embossing resist background by stamping the Honeycomb in embossing ink and using clear embossing powder to emboss it before spraying Wild Honey and Spiced Marmalade Distress Oxide Inks over the top! Belinda then used the Buzzing Bees, Bottles and Fine Flowers Stamp Sets to decorate the card.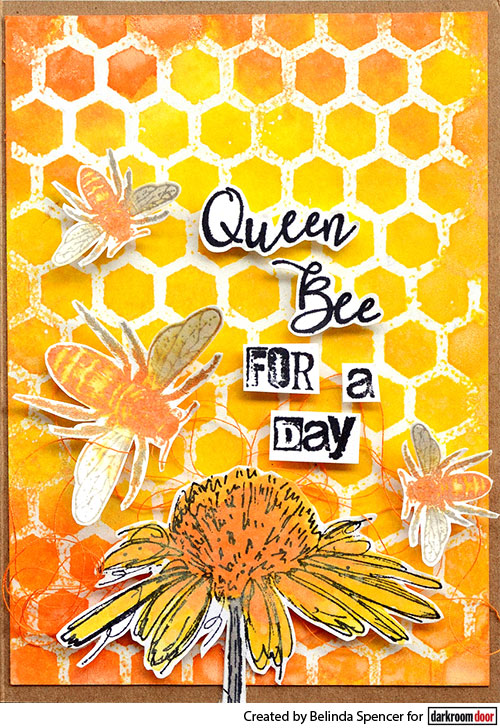 Here is another variation using the same method as the first card. To read more details on how they were created, please visit Belinda's blog here.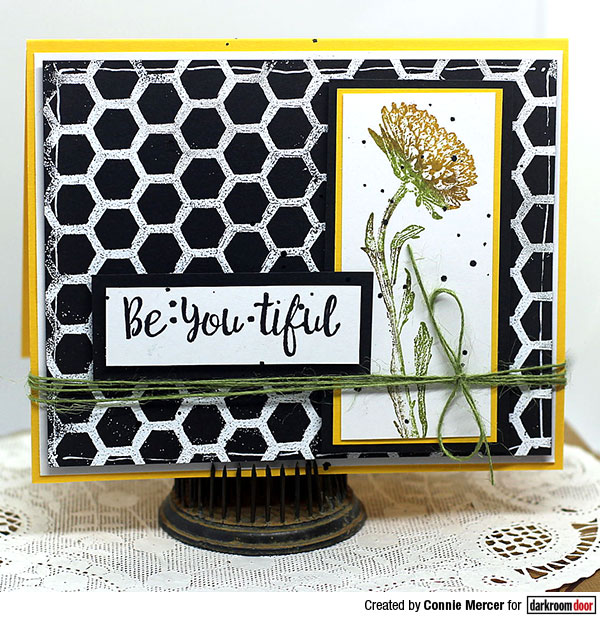 Connie has created some beautiful floral cards using the Honeycomb Background with the Beautiful Blooms Stamp Set and the Fine Flowers Stamp Set. For this card, Connie stamped the Honeycomb in white on black cardstock.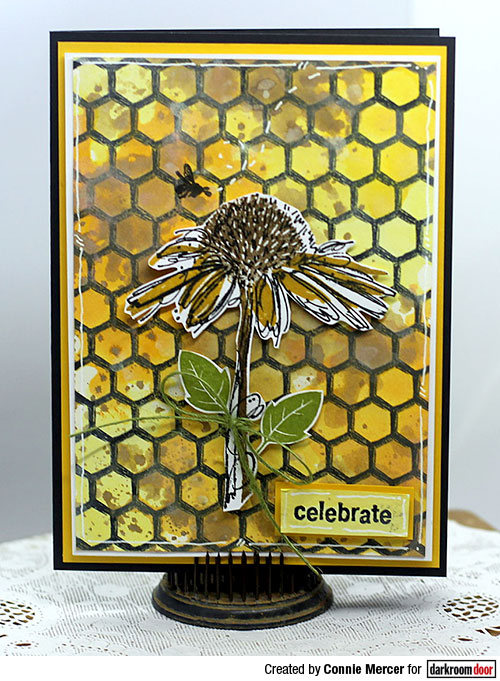 For this card, Connie stamped the Honeycomb over a background created with Distress Oxide Sprays. You can read more about Connie's cards here.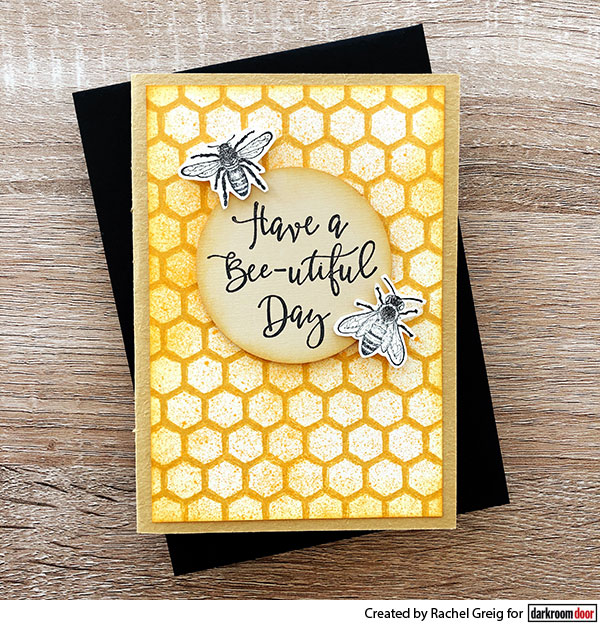 For this card, Rachel stamped the Honeycomb Background in Buttercup Archival Ink and sprayed over the top lightly with Pure Sunshine Dylusions Ink Spray and Shimmer Spray. Then embellished the card with stamps from the Buzzing Bees Stamp Set.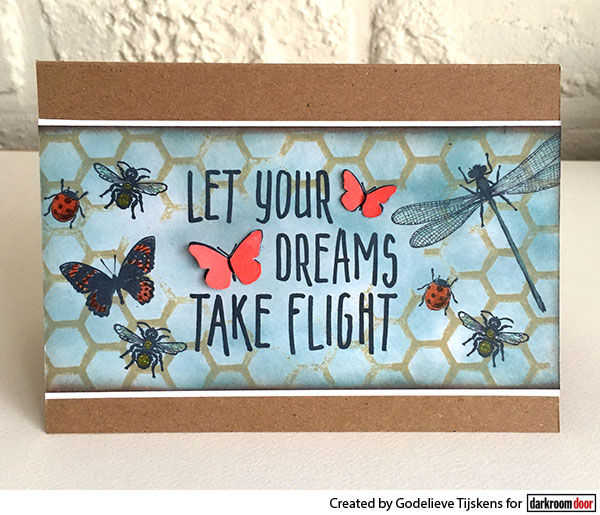 Godelieve has created a wonderful card using the Honeycomb as a random pattern in the background and leaving a space open in the middle for the Take Flight Small Stamp
sentiment. Read more about Godelieve's card here.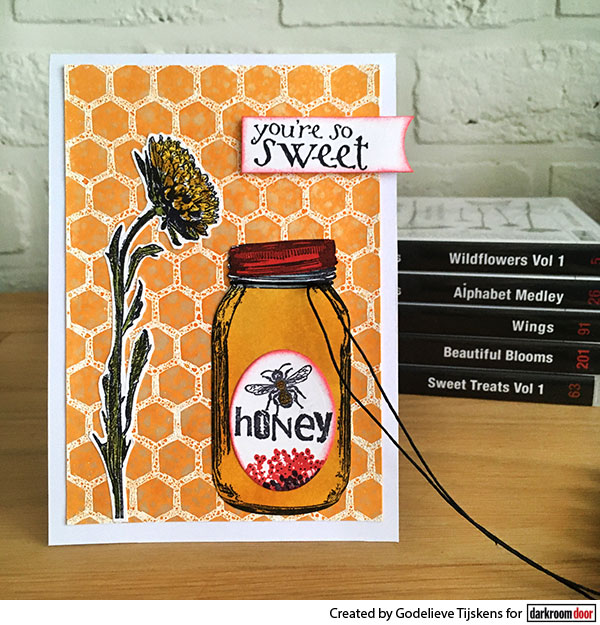 For this card, Godelieve clear embossed the Honeycomb Background onto white cardstock then sprayed Pure Sunshine Dylusions Shimmer Spray over the top. It produces a beautiful shimmery effect and looks really pretty in the light! Godelieve then used stamps from Beautiful Blooms, Sweet Treats Vol 1 Stamp Sets and the Mini Mason Jar Eclectic Stamp.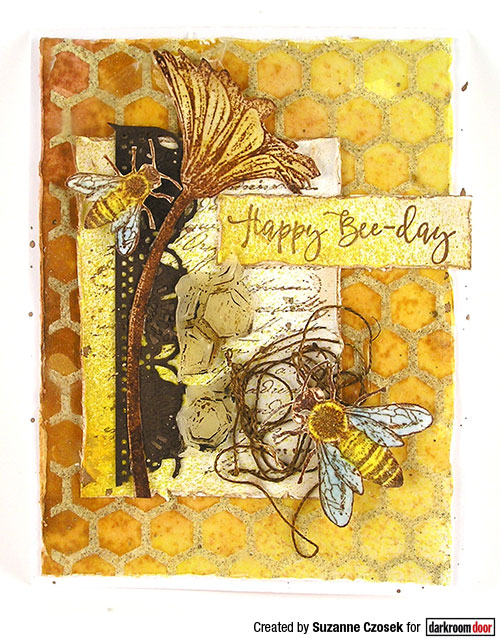 Suzz has been having a lot of fun creating little pieces of honeycomb with beeswax and adding them onto her cards to replicate real honeycomb!

You can see how organic and textural it is having a little slice of beeswax on the card. Suzz has used stamps from the Buzzing Bees Stamp Set too.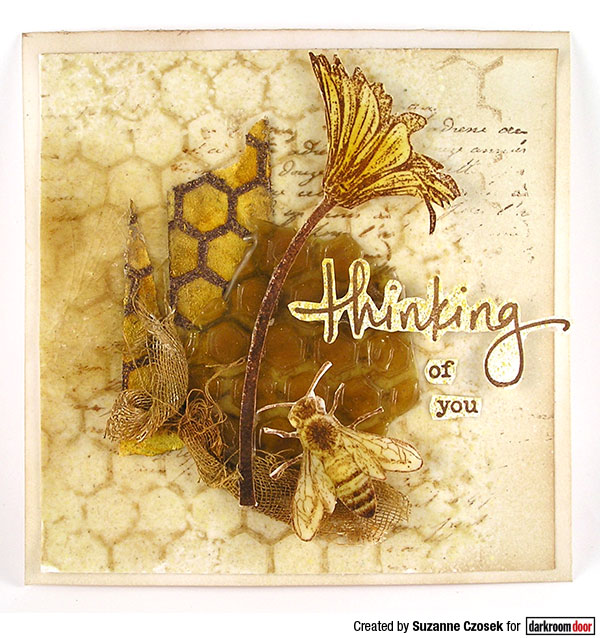 For this card Suzz created a sheet of vintage beeswax using the Honeycomb Background. It really is a fabulous effect!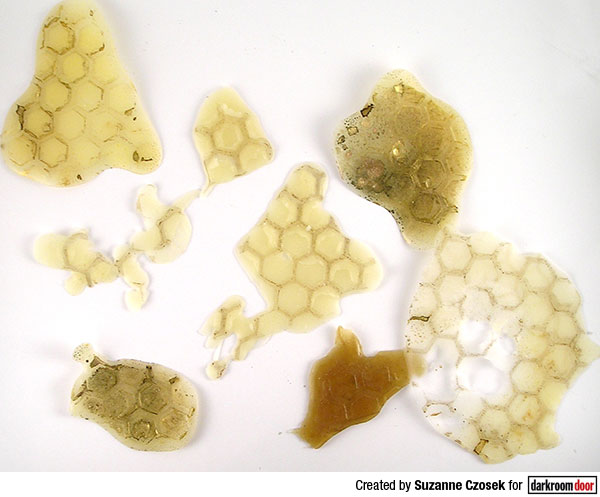 Here's a look at the pieces of beeswax Suzz created for her cards. You can read all the step by step instructions on her blog here.
As you can see, there are so many ways the Honeycomb Background can be used! If you'd like to see more projects using Background Stamps, check out the Pinterest Board!
You can find our complete collection of Background Stamps on our website here.

Thanks for stopping by the blog today!
Honeycomb Background Stamp Ideas