Hi there! We have lot of project ideas to share with you today using the new Heart Stencil Set! This stencil set consists of a heart shape stencil with the matching solid shape that can be used as a mask. You can sponge or draw inside the heart or around the mask shape to create some interesting effects.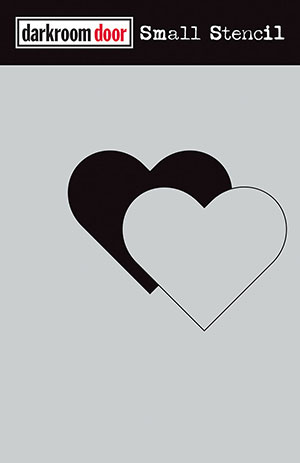 Here's a couple of card ideas from Godelieve Tijskens: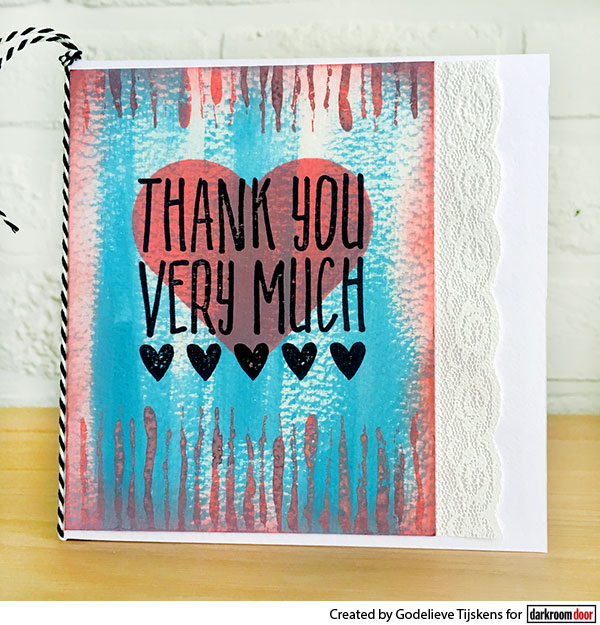 In this first card Godelieve has sponged ink through the stencil and stamped over the top with the Thank You Small Stamp. You can read the full tutorial here.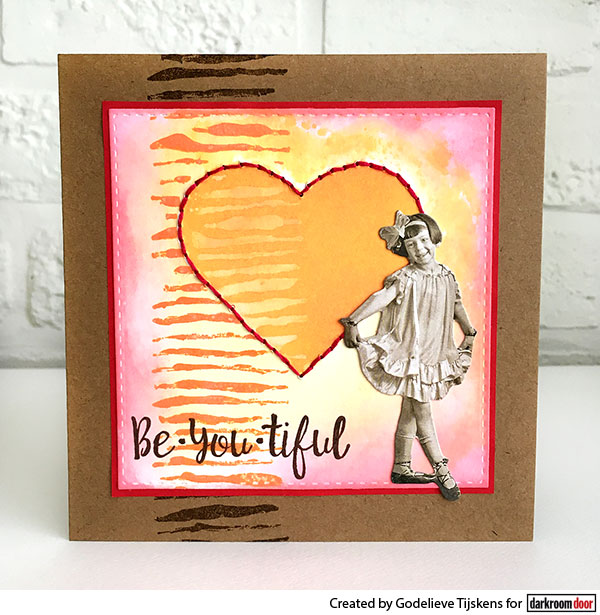 In this second card of Godelieve's, she has sponged ink in the stencil then stitched around the edge! What a great idea! See more here.
For this card, Godelieve used the heart mask by placing it on white cardstock and sponging ink around the edges. Isn't it beautiful!! See how this card was created here.

Suzz Czosek has also been busy with this stencil set and has lots of ideas to share! Take a look: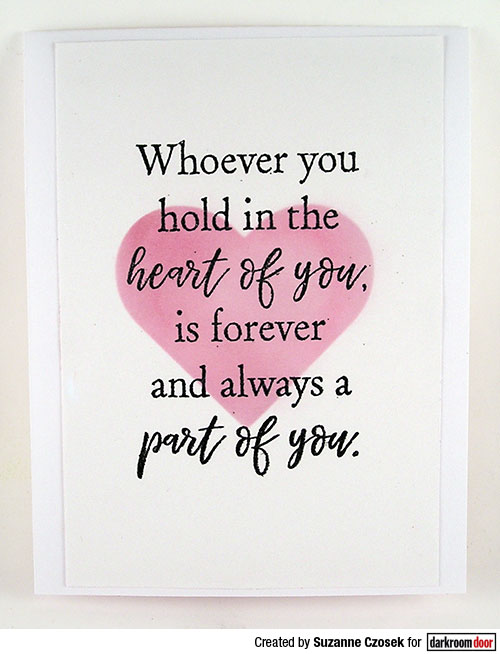 The Heart Stencil is a perfect backdrop for the Part Of You Quote Stamp. See how the stencil fits perfectly over the 'heart of you' words?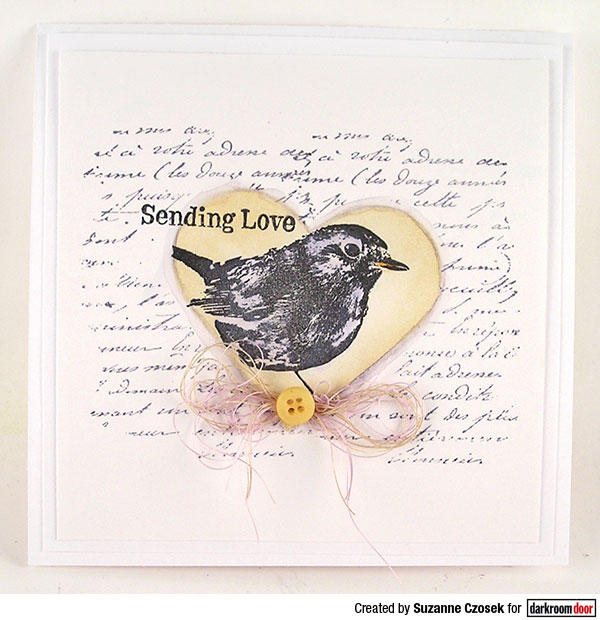 For this card Suzz sponged inside the Heart Stencil and kept the stencil in place to use it to mask the outside area so when she stamped the Robin Eclectic Stamp, it stayed within the heart.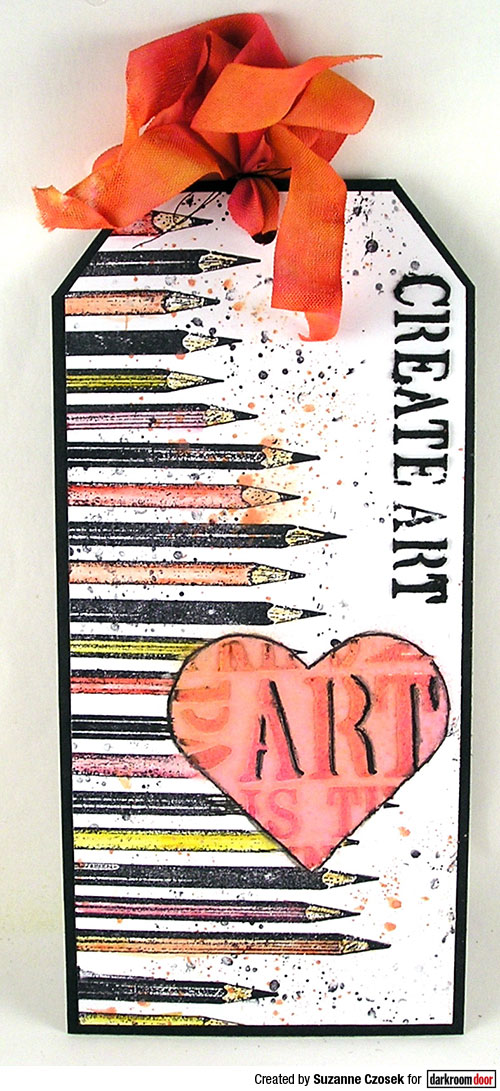 This is a clever play on words, highlighting the word ART in the heart. Suzz has done this in different ways for the next few cards: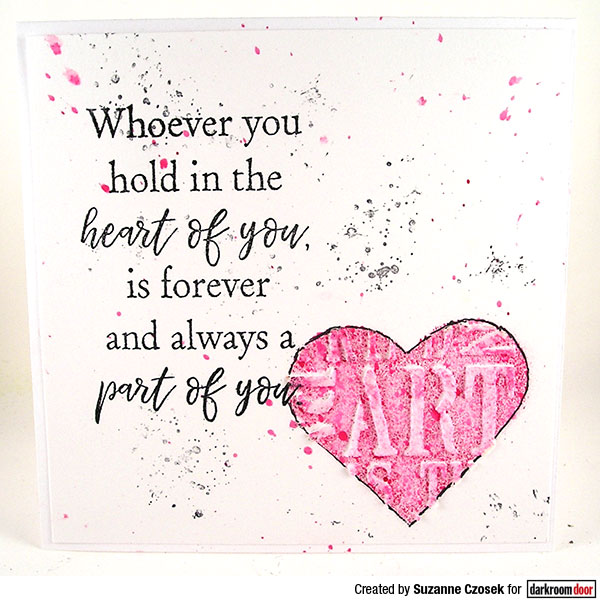 This next card is similar in design, but now uses the Love Word Block Stamp as a highlight within the heart Stencil. As you can see, it can be paired up with lots of different stamps and stencils!
You can read all about Suzz's cards on her blog here.
I hope you've enjoyed these ideas using the Heart Stencil Set! If you'd like to see more ideas using our Small Stencil Sets, please check out the Stencils Pinterest Board. You can also find all of our Stencils here.

Happy creating!
Heart Stencil Set Ideas