Hi there stampers! Today we have lots of wonderful projects to show you using the Hand Knitted Stamp Set! This set includes some fun sentiments that can be used on cards or tags on your hand knitted items!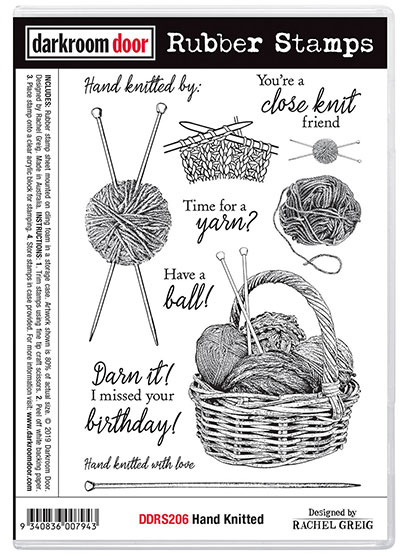 Let's take a look at how these stamps can be used: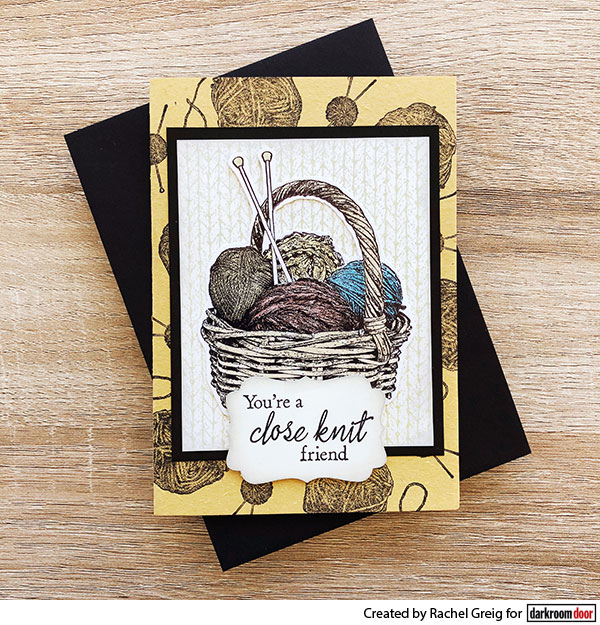 This card by Rachel uses the ball of wool stamps on the card front to create a background. The basket of wool stamp was stamped onto specialty stamping paper and coloured in with Distress Markers.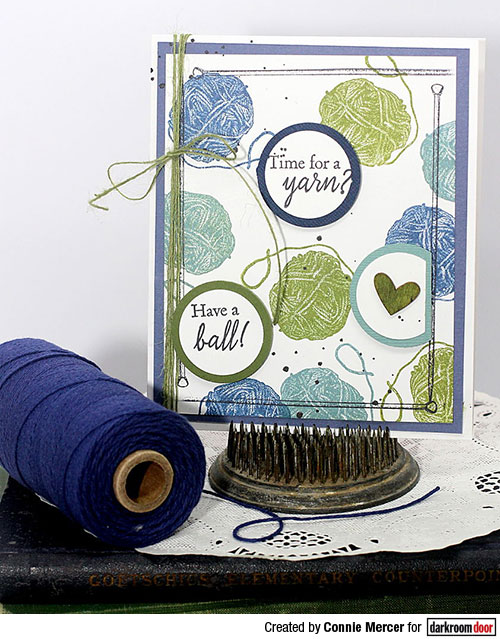 Connie has used the knitting needle stamp to create a border for her card! A clever idea!! The wool was stamped in different shades of blue and green to create the background, while the sentiments were stamped onto circles and matted with card stock before adhering to the card.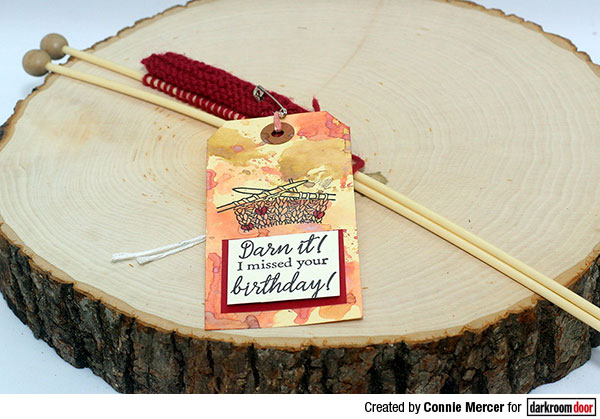 Some of the stamps fit perfectly onto tags which means you can add them to gifts or your hand knitted projects!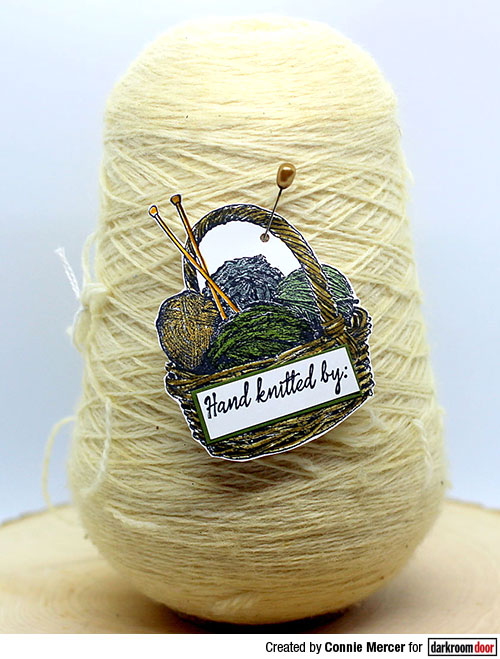 Connie has created a tag using the basket of wool stamp and coloured it with markers. To read more about Connie's projects, please visit her blog here.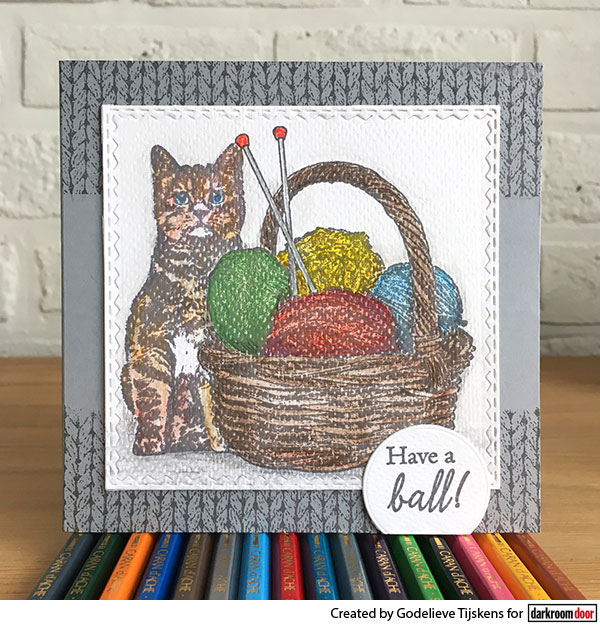 Godelieve has created a cute card by combining the Sitting Cat Eclectic Stamp with the basket if wool stamp! The images were coloured with pencils. Read more about this card here.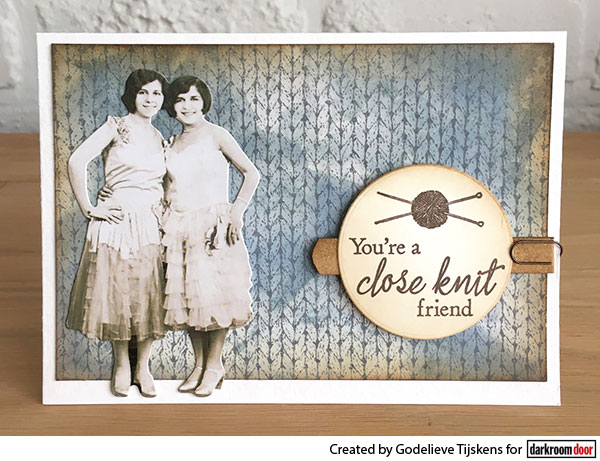 This next card by Godelieve shows how you can create an interactive sentiment using two sentiments stamped onto circles and have it opening to see the second sentiment: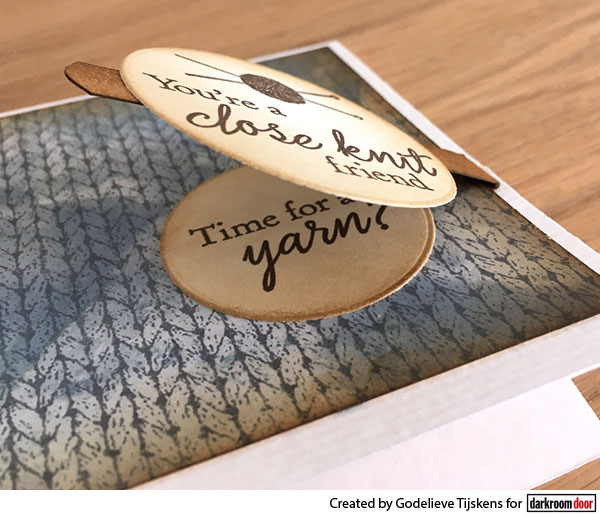 Godelieve also used the Knitting Background Stamp for the background, along with a Tim Holtz Paperdoll. It makes a great card! You can read more about this card here.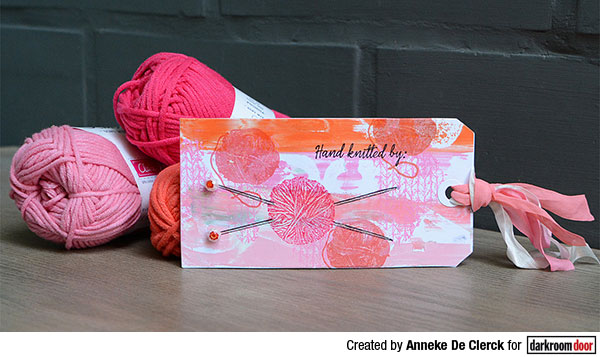 Anneke has created a colourful tag to tie to your projects using the Hand Knitted By stamp along with the knitting needles and wool stamp. Here's a closer look at the sentiment: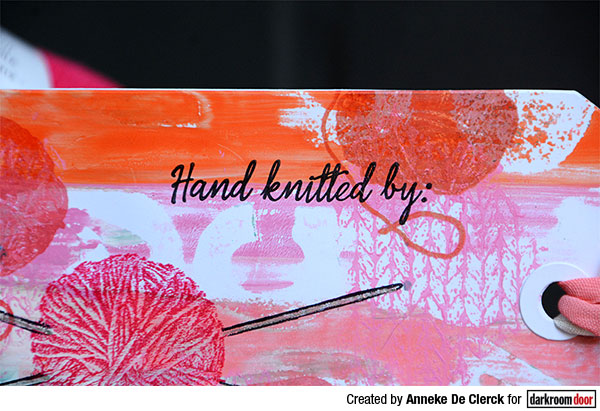 There's space on the tag to write your name. Read more about how Anneke created this tag here.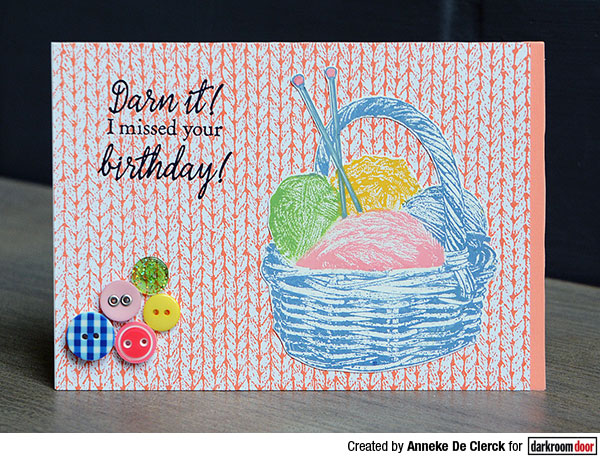 Here's another colourful project from Anneke where she has used the Knitting Background and the basket of wool stamp using colourful inks! Anneke has added some buttons to her card too, a great way to use up some of your left over buttons! Read more about this card here.

Another great way to use the Hand Knitted Stamp Set is to create gift bags! Anneke has used the Close Knit sentiment along with the small needle and wool stamp and layered it up with the Roses Photo Stamp and Inky Script Background Stamp. What a fun way to give a friend a gift (full of wool and knitting supplies perhaps?) To see how Anneke created this gift bag, please visit her blog here.

As you can see, there are so many ways the Hand Knitted Stamp Set can be used!
If you'd like to see more projects from this stamp set, check out the Pinterest Board!

Thanks for stopping by the blog today!
Hand Knitted Stamp Set Ideas