Hello, it's Susie here. Today I'm sharing a mini quilt using the Gardening Vol 1 Rubber Stamp Set. It's a lovely set to use when making cards or gifts for friends or family blessed with a green thumb!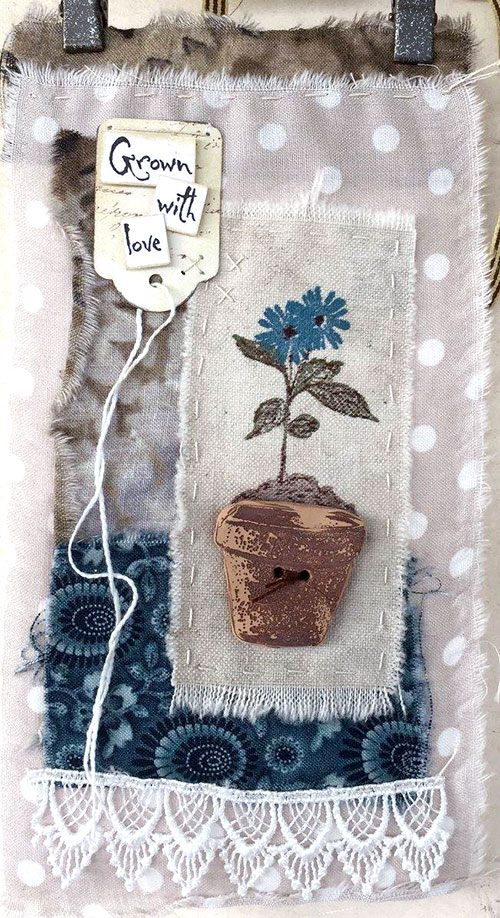 I enjoyed playing around with Sculpey clay (tan) to create flowerpot buttons and embellishments. They were pretty easy to make. Take a small piece of clay, form it into the approximate size and shape of the flowerpot stamp, ensuring it has a flat surface and gently stamp the flowerpot image onto the clay (I used VersaMagic ink). Very gently heat set image, trim carefully around the image with sharp scissors, add two button holes using a wooden skewer and bake according to the manufacturer's instructions.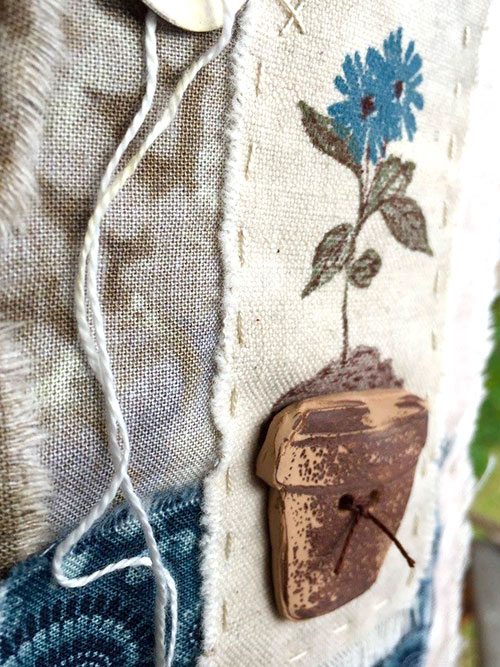 I also stamped the soil and leaf image onto a panel of canvas along with a small flower using VersaMagic ink and highlighted parts of the leaves, stem and soil using a brown pen.

To create the quilt, I gathered a number of coordinating fabrics and layered them together. Once I was pleased with the composition, I hand stitched them into place.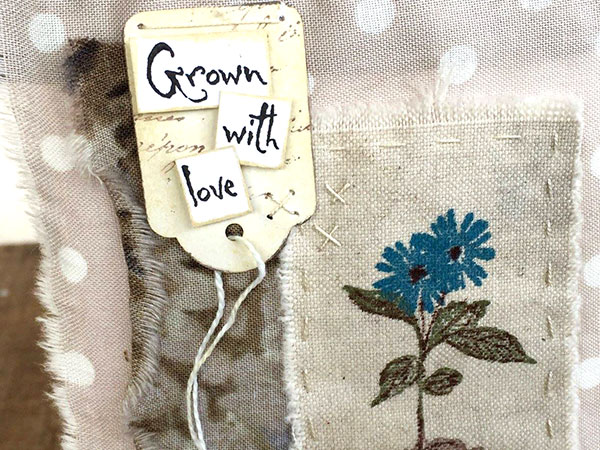 I then embellished the quilt with the flowerpot button, lace and a stamped tag featuring a sentiment from the Gardening Vol 1.stamp set as well as the French Script Texture Stamp.

Supplies Used:
Darkroom Door Gardening Vol 1 Rubber Stamp Set
Darkroom Door French Script Texture Stamp
Coordinating fabrics
Sculpey
VersaMagic ink
Tag
Needle and cream thread
Lace, quilt hanger and ribbon

Thanks for visiting the blog today! I hope I've inspired some of you to experiment more with stamping on fabric!
Grown With Love Mini Quilt