Hello Stampers! As paper lovers, we all like to find cool things in the office supply store to use in our projects. Have you tried using index cards? Rachel shares how to alter office supply index cards with stamps and Distress Inks! Altered Index Cards can be used on card fronts, in art journal pages and for tip ins or flips for Traveler's Notebooks!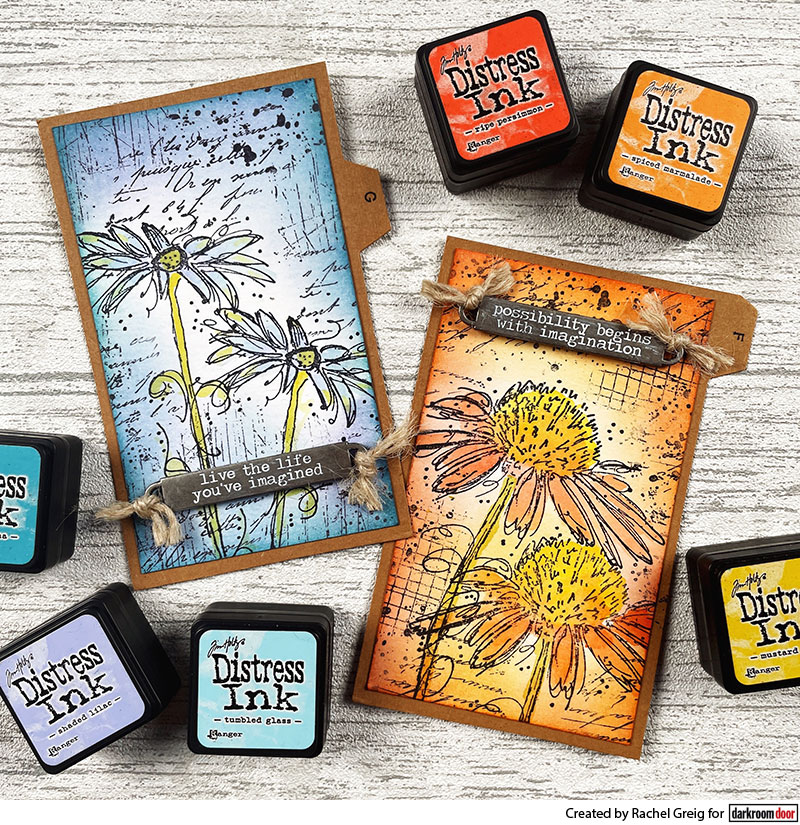 You may have seen Index Card challenges on Instagram or around the internet. Tammy from Daisy Yellow Art creates an Index Card challenge each year which is fun to follow along with! Find the details here.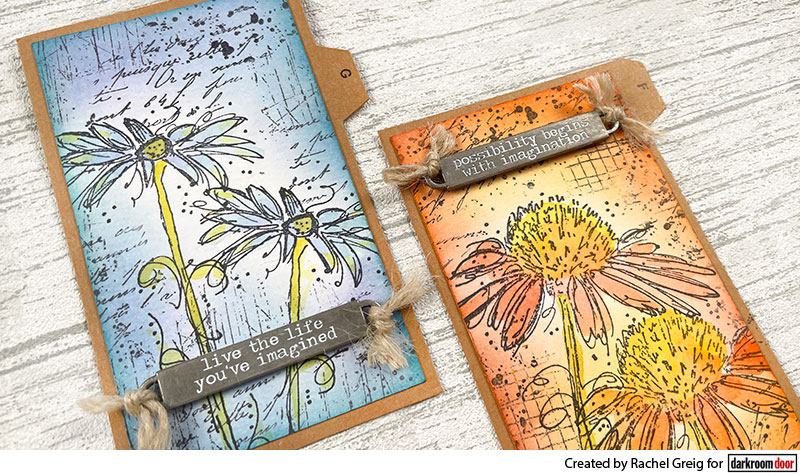 I have created a video to show you the entire process of making these index cards. You can watch it here:
Supplies used:
Darkroom Door Fine Flowers Stamp Set
Darkroom Door Scratches Texture Stamp
Darkroom Door Splatter Texture Stamp
Darkroom Door French Script Texture Stamp
Storage Case
Watercolour Paper
Distress Mini Ink Pads
Distress Mini Ink Pad Storage Tin
Ink Blending Tool
Blending Tool Replacement Foam
Acrylic Stamping Blocks
Spritzer Bottle
Non-Stick Craft Mat
I hope you're inspired to pull out your office supplies and see what you can create! Thanks for stopping by the blog today!
Thankyou for the inspiration

Debbie Greentree on 14 October 2021

I just watched your Tutorial on fine flowers on index cards. I looked at my supplies and decided to play. I am so happy with my card. I used your Buzzing Bees stamps and used Kraft paper. I am so happy with the outcome and loved the process. Thank you for the inspiration, I can't wait to do another creative piece. Thanks Rachel