Hi there stampers! The festive season is almost upon us and we'd like to share some card ideas using the Festive Ornaments Stamp Set! This set includes 4 detailed long ornaments along with lots of vertical sentiments that can be used to create cards and projects in many different ways.!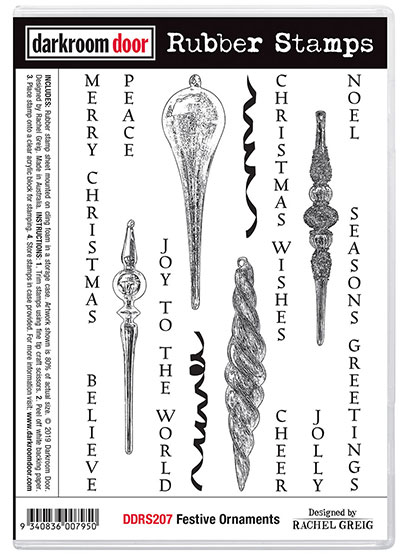 Let's take a look at how these stamps can be used: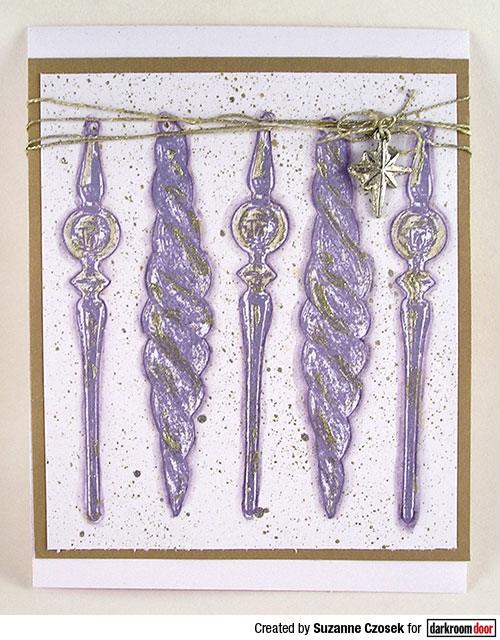 The ornaments in this stamp set are vintage style glass ornaments and have a lot of detail! The best way to show this details is by stamping with an Archival Ink, which is what Suzz has used on this card. Suzz then added little bits of glitter to each bauble to give it a bit of shimmer.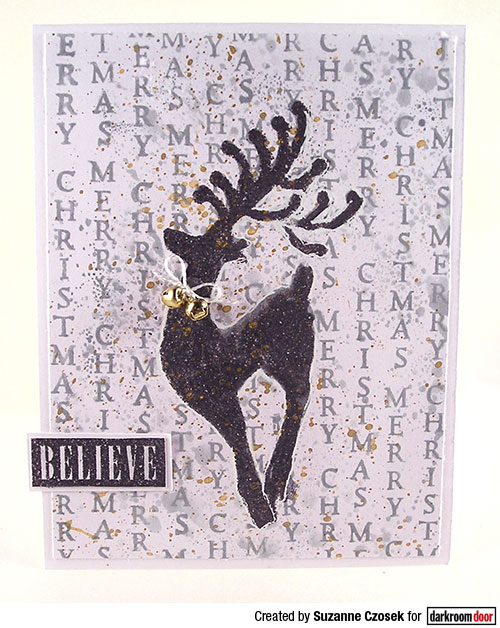 In this set we have lots of vertical sentiments which are great for using on the edges of your cards, but here's another great way to use them - by making a complete background! Suzz has stamped the Merry Christmas sentiment all over the base card to create a text pattern. It looks fabulous! Suzz then stamped the reindeer from the Christmas Reindeer Stamp Set to add over the top.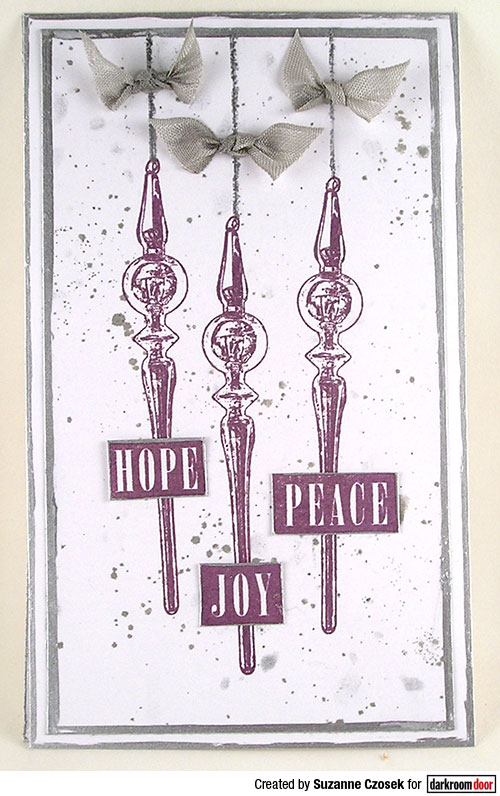 For this card Suzz has repeated the same ornament in Plum Archival Ink. The sentiments are from the Christmas Reindeer Stamp Set. It's a stunning card! To see more details about all of Suzz's cards, please visit her blog here.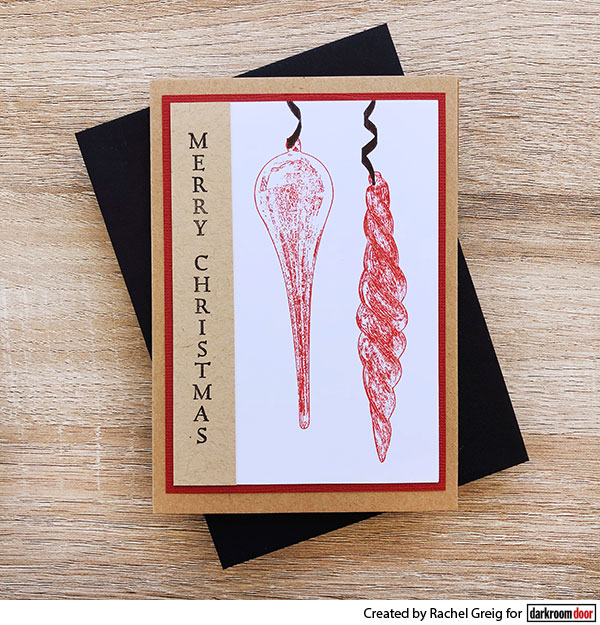 Here's a quick card by Rachel where she has stamped the ornaments in Vermillion Archival Ink and added the curly ribbon at the top. The sentiment on the side shows how you can use up your thin strips of card stock with the vertical sentiments in this set!
As you can see, there are so many ways the Festive Ornaments Stamp Set can be used! If you'd like to see more projects from this stamp set, check out the Pinterest Board!

Thanks for stopping by the blog today!
Festive Ornaments Stamp Set Ideas