Hello! Welcome to the Darkroom Door Stencil Blog Hop! It's Rachel Greig here and we are so excited to finally have stencils as a part of our product range. To kick of our new stencil release, we have partnered with several amazing artists to bring you a bunch of inspiration! We also have a big giveaway too, so be sure to read to the bottom for all the details.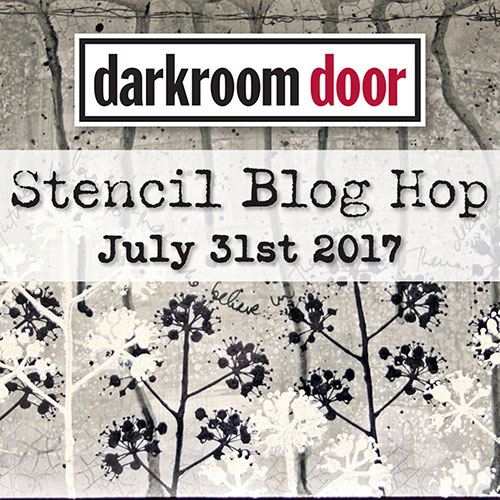 First, let's talk about the designs. Our new stencils are based off our rubber stamp designs. The Mesh, Circles and Crackle stencils are all based off our Background Stamps of the same name. The Wildflowers, Ferns and Blossom stencils are based off stamp designs from the Wildflowers, Leaves and Bold Blossoms stamp sets.

Our stencils are available in Large 9" x 12" and co-ordinating Small 6" x 4.5" sizes. Perfect for art journals, scrapbooking, cardmaking, mixed media and more.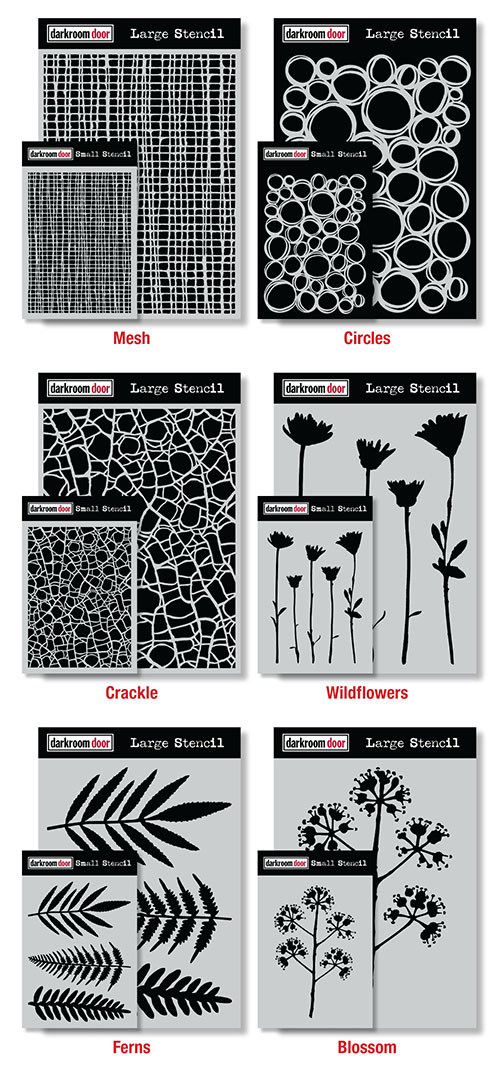 If you're new to stencils, here are a few ways you can use them:

• Create backgrounds, layers, textures and patterns!
• Use with inks, paints, texture pastes and other mediums.
• Trace and outline with markers and pens.
• Spray through the stencil using an ink spray.
• Sponge over the stencil with paint or ink.
• Scrape texture paste and other mediums through the stencil to create raised textured effects.
• Mix and match stencil designs to create layers in your projects.
• Suitable for art journals, card making, scrapbooking, mixed media and more!

For the blog hop, I wanted to share some ways the stencils can be used with gel printing. Each of these stencils can create some great designs with your gelli plate. Here's a couple of backgrounds using the patterned stencils: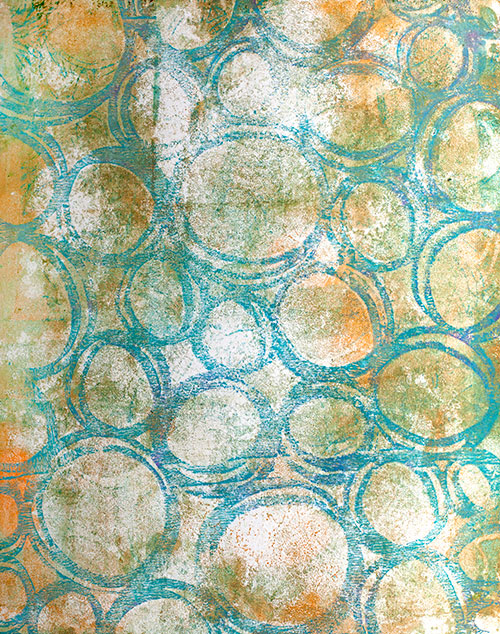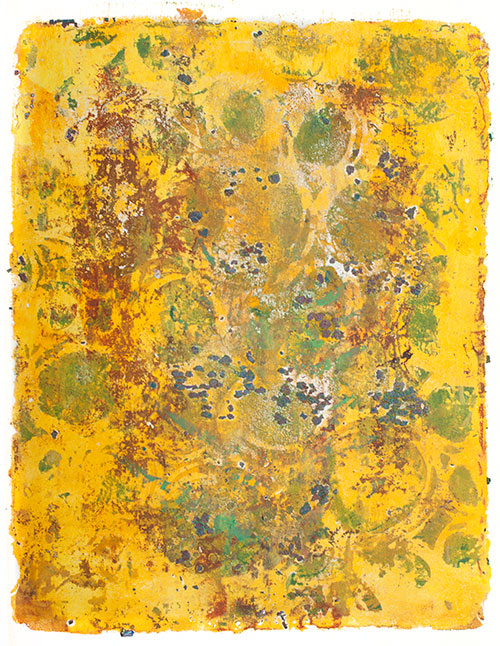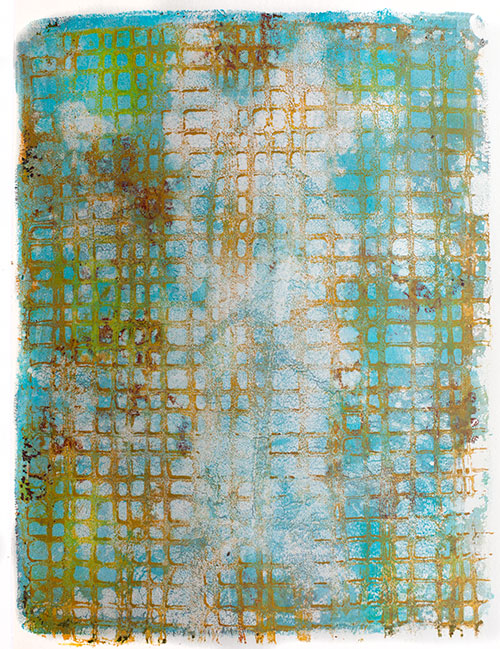 The Wildflowers, Ferns and Blossom stencils help create some bold designs! Here's a look at some prints created with those stencils. I've also used the Mesh, Crackle and Circles stencils to create some of the backgrounds in these too: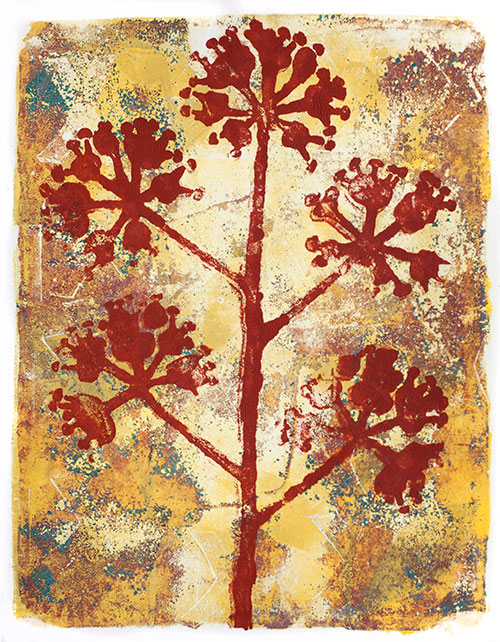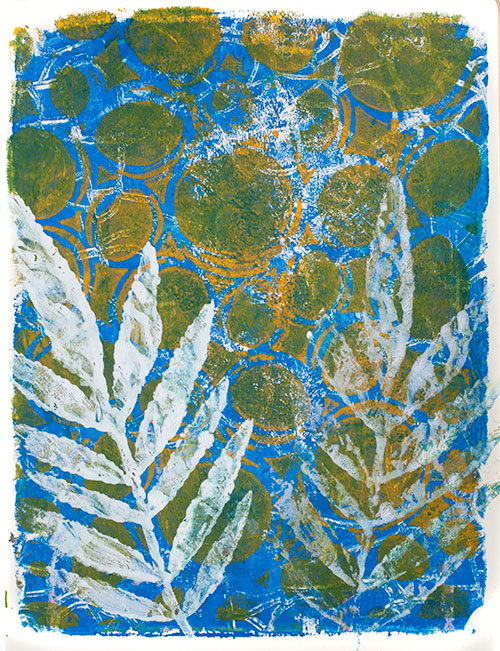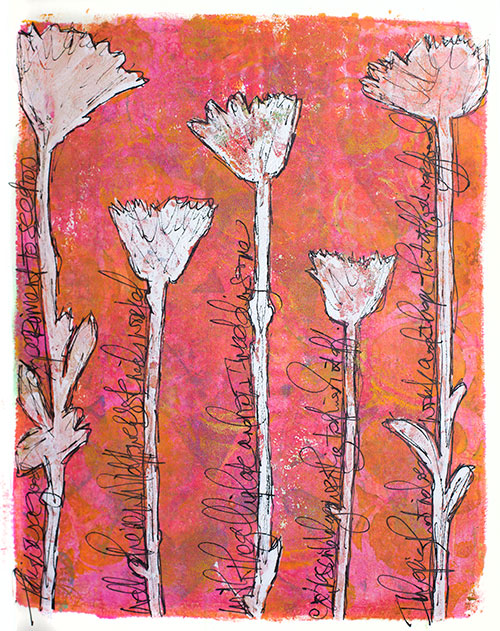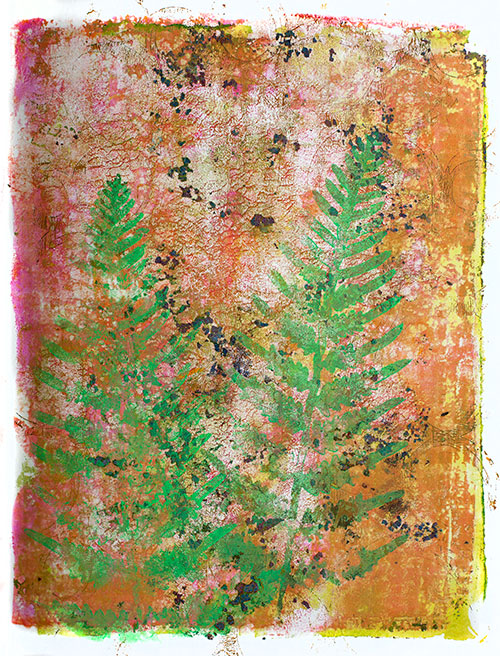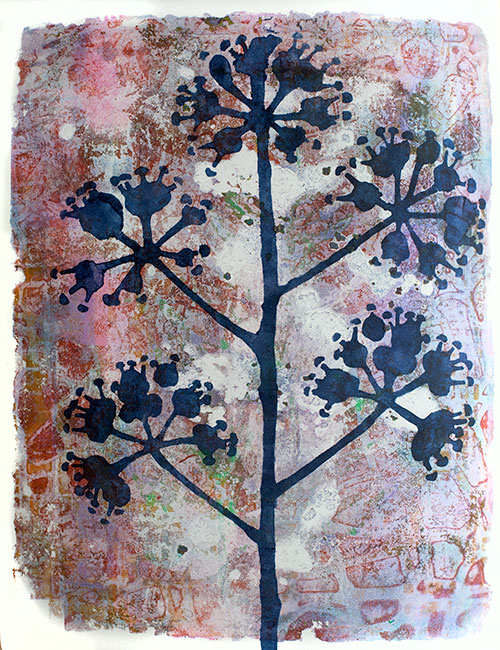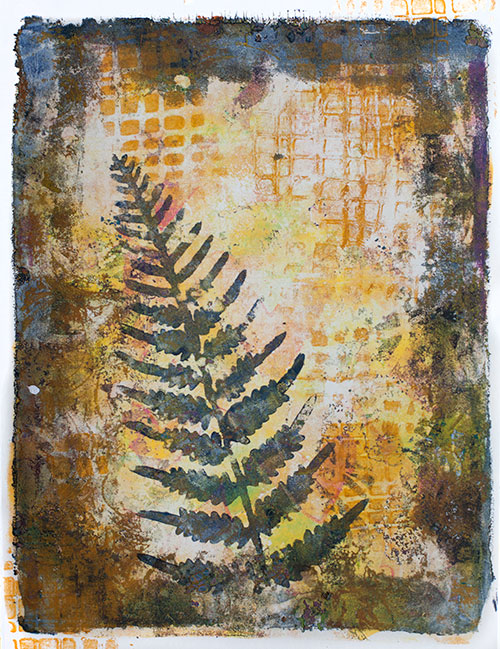 Here is a list of the artists participating in this blog hop. To see some more ideas using these stencils, hop along to their blogs here:

Who would like a giveaway?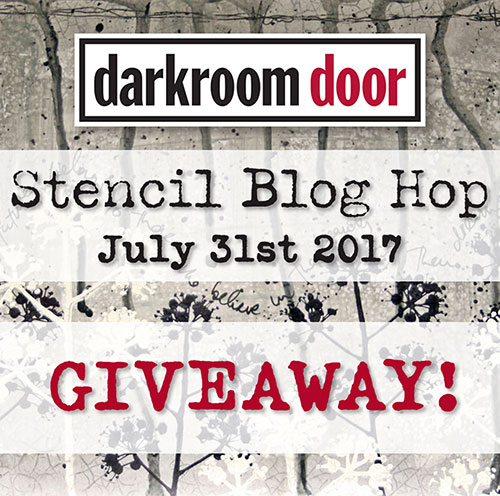 Be sure to visit each blog and leave a comment. ***GIVEAWAY NOW CLOSED*** Five lucky winners will receive 3 stencils of their choice! Winners will be drawn from comments left across all the blogs, so be sure to leave a comment on each blog for more chances to win! Comments received before midnight Friday 4th August are eligible to be in the draw. Winners will be announced Monday 7th August on the Darkroom Door blog and Facebook page.

Here are the winners:

Alison Bomber
I've already been admiring the new stencil line - especially those gorgeous Wildflowers and Blossom - so it's fantastic to see them in action here as well as in the hands of the amazing team. A great addition to your range, and thank you so much for the chance to win some! Alison x

Heather Miller
So many amazing projects!! Wow! Each one showcases so many ways to use the stencils... I want them all now! You are very talented!

Peg Hewitt
Such pretty cards, I'm really loving all the different projects with these new stencils!

Jackie P Neal
WOW and WOW! Robyn, your showcasing of these stencils is just incredible!!! If I had to pick a favorite card, tag, journal spread,etc. I don't think I could! Each is as lovely as the last! Great work and fabulous inspiration!! Thank you for sharing!!
Enny
Wat een prachtige pagina Anneke, supermooi, zoals we van jou gewend zijn ! Die stencils zijn prachtig, en ik ben ook al benieuwd naar je kaartjes ! Groetjes, Enny

Lisa
These are both so gorgeous, Autumn!! You've showcased the stencils so perfectly!! The first card is stunning!! I love the colors and texture!! The second one is so beautiful!! I love the stencil bumping technique - need to try that!! Love these!

Sara Barker
Ooh, la, la! Amazing samples! I thoroughly enjoy the neutral journal page! Great use of that wonderful stencil and crackle paste! Two fabulous designs from you, Teresa!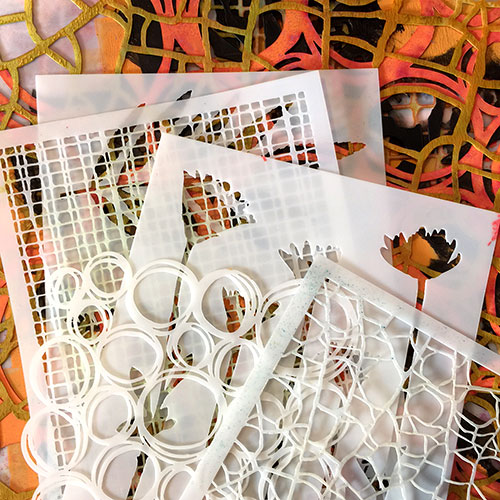 Thank you for following along with our Stencils blog hop! We will continue to share more projects here on the blog and on social media - join us on Instagram, Facebook, Pinterest and YouTube!
You are also welcome to join our newsletter list here.

Unlock the artist within!
Darkroom Door Stencil Blog Hop & Giveaway!