Hi there stampers! Today we have lots of wonderful projects to show you using the Diagonal Stripes Background Stamp!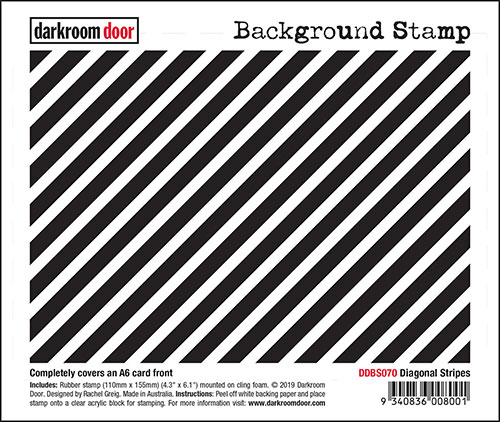 This looks like a bold stamp when shown in the packaging, but it can be used to create some soft and subtle effects too. It all depends on the ink and supplies you use! Which makes it a great stamp to have in your stash, as it can be used with watercolour, embossing powders and to create some fun cross hatch patterns. Let's take a look at a few card and envelope ideas: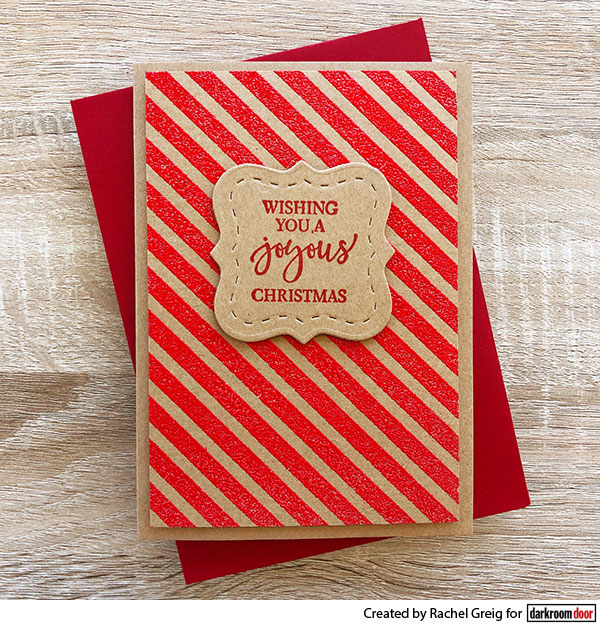 First, here's a look at how the Diagonal Stripes look when stamped and embossed. The stripes look amazing embossed in red embossing powder, making it great for Christmas cards! You could also emboss it on white card stock to make it look like a candy cane! The sentiment on this card is from the Yuletide Greetings Stamp Set.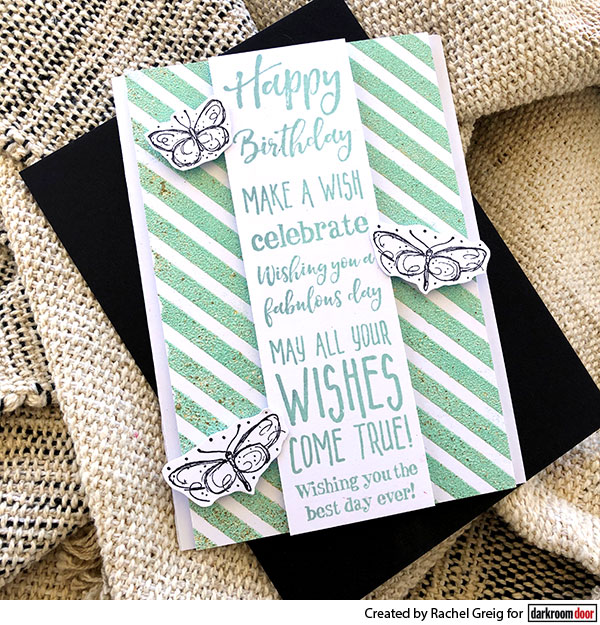 Here is a another embossed background, this time using the Mint Chip Speckle Embossing Powder, which gives it a much more soft and subtle look, while still having texture from the embossing powder. The Birthday Sentiments Stamp was stamped in Viridian Archival ink, which matches perfectly with the Mint Embossing Powder! The small butterflies are from the Fine Butterflies Stamp Set.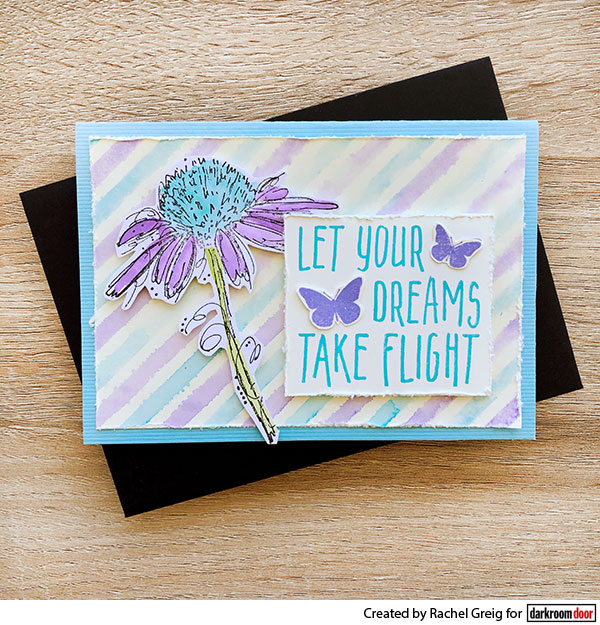 For an even softer look, try a watercolour technique. For this card, the Diagonal Stripes Background was inked up with Brown China and Dusty Concord Distress Markers, then spritz the stamp with water before stamping it onto mixed media card stock. It creates a watery look to the stripes which makes a beautiful background! Try this in different colour combinations! The other stamps used on this card are the Fine Flowers Stamp Set and Take Flight Small Stamp.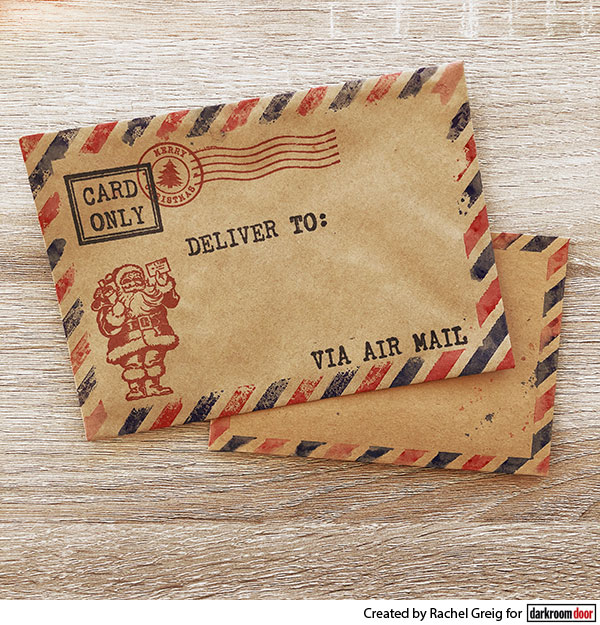 The Diagonal Stripes can also be used for mail art! Cut a piece of scrap card stock to use as a mask on your envelope so the stamp only stamps around the edges. Do this by measuring your envelope and cutting a piece of card stock that is about a centimetre smaller on all sides. Place this mask on the centre of the envelope so you can only see the edges showing. Ink up the stamp with red and blue markers and stamp onto the envelope. On this card, Rachel has misted the stamp with water before stamping to give it a watercolour look.

If your envelope is larger than the stamp, you can use the same method as above, and stamp the left and top sides first, then repeat to do the bottom and right sides. Fill in any gaps with a water brush and ink or by masking and stamping additional times.

Combine the Diagonal Stripes Background with the Merry Mail Stamp Set to create some fun Christmas envelopes!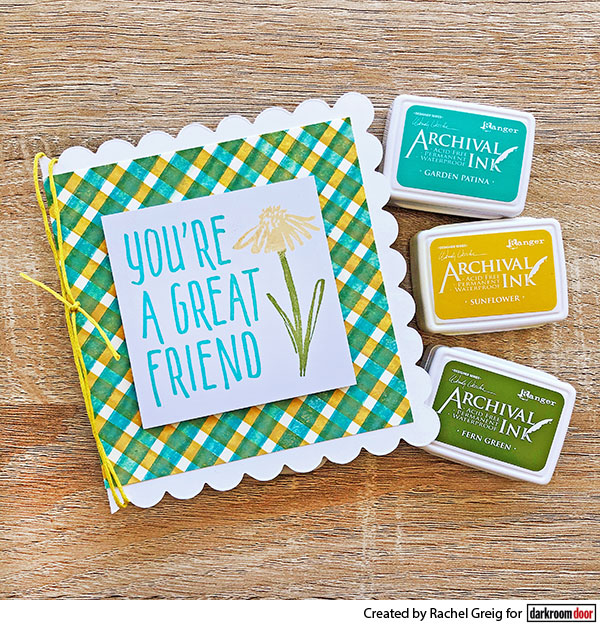 Another fun technique is to create a cross hatch background by stamping the Diagonal Stripes in two different directions with two different ink colours. The background for this card was created with Fossilized Amber and Broken China Distress Oxide Inks. The Great Friend Small Stamp was stamped with Archival Garden Patina, Sunflower and Fern Green inks which matched the background.
As you can see, there are so many ways the Diagonal Stripes Background can be used! If you'd like to see more projects using Background Stamps, check out the Pinterest Board!
You can find our complete collection of Background Stamps on our website here.

Thanks for stopping by the blog today!
Diagonal Stripes Background Stamp Ideas