Hi there! We have recently released a new series of stamps called Abstract Stamps! As the name suggests, these stamp designs are abstract in style so they can be used to add layers, borders or any extra element to your projects without being a specific subject matter. They are fabulous for gel printing, creating texture in thick embossing powders and clay, or simply used as stamps for your card and art journals.

We have released 4 new ones and today we'd like to share some card ideas using the Abstract 02 Stamp:



Here is a great card idea from Anneke De Clerck: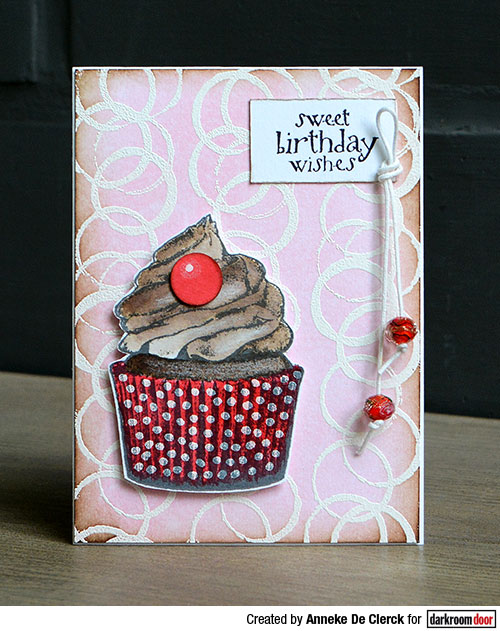 On this card, Anneke has used a resist technique to create a fun background, then added the Cupcake Eclectic Stamp on top. Here you can see how the backgrounds were created before they were made into cards: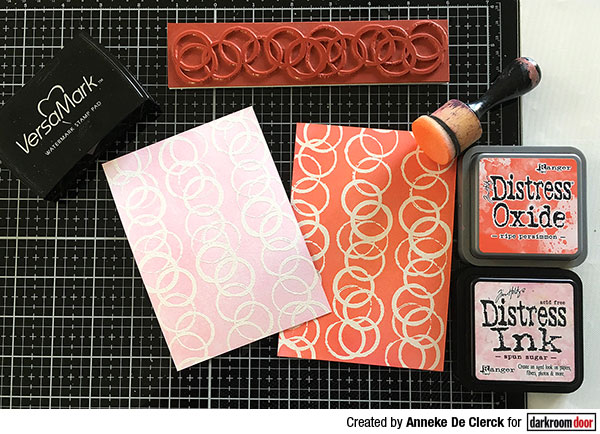 You can read the full tutorial here.

Next we have some wonderful projects by Connie Mercer.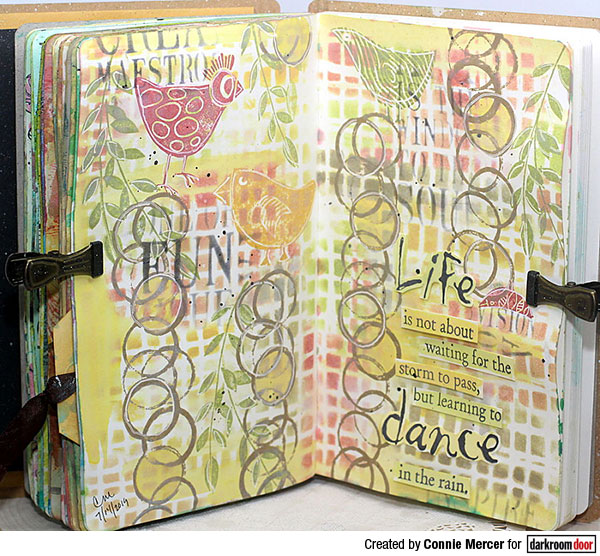 Connie has used the Abstract 02 Stamp to create layers in this art journal page.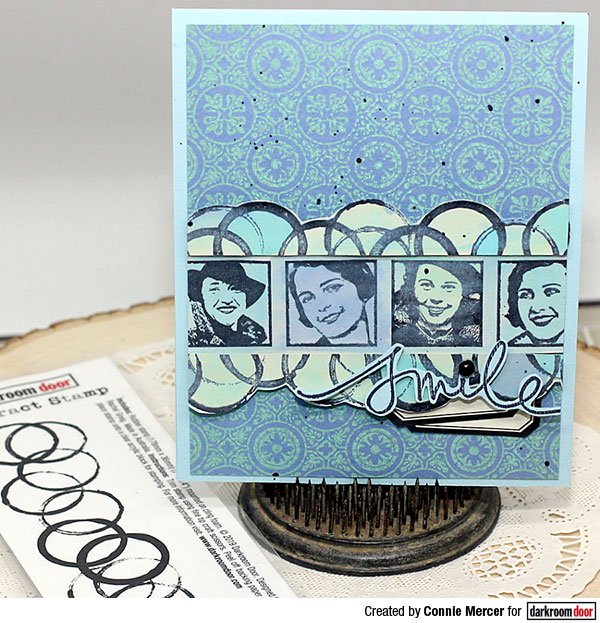 This is a great idea to create a border using the Abstract 02 stamp! Connie used a strip of images from the Portrait Inchies Stamp Set over the border.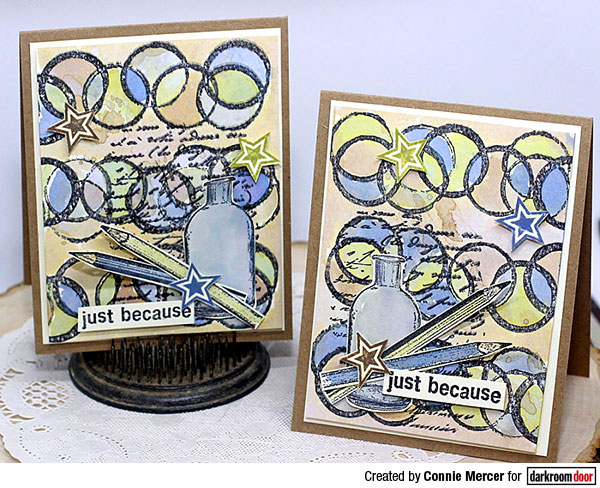 Connie has created some bold background prints using the Abstract 02 stamp and coloured the circles in different colours. Very vibrant and fun!
To read more information on how Connie created these projects, please visit her blog here.

Next we have some great cards and tag by Robyn Wood: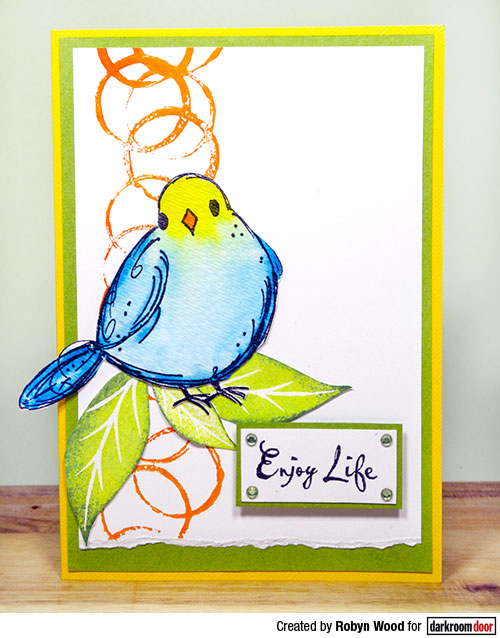 A simple border can add a nice touch to a card! Robyn used the Garden Birds and Carved Leaves stamps on this card too.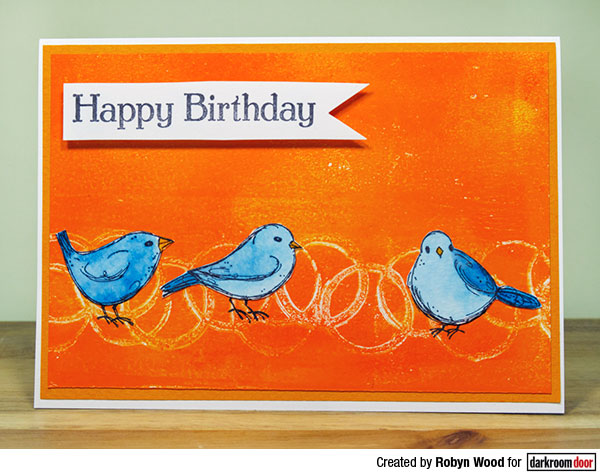 Robyn used a gel plate to create the background for this card. Very subtle and adds a nice touch to the card.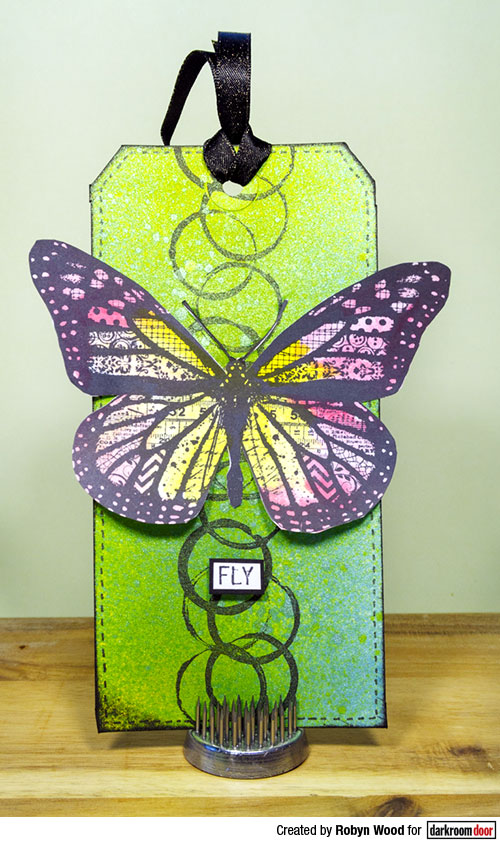 Another great way to add a background element to your tags! You can read more about Robyn's projects here.

Here's another idea from Anneke De Clerck showing how you can create gel printed pages to create a travel journal cover!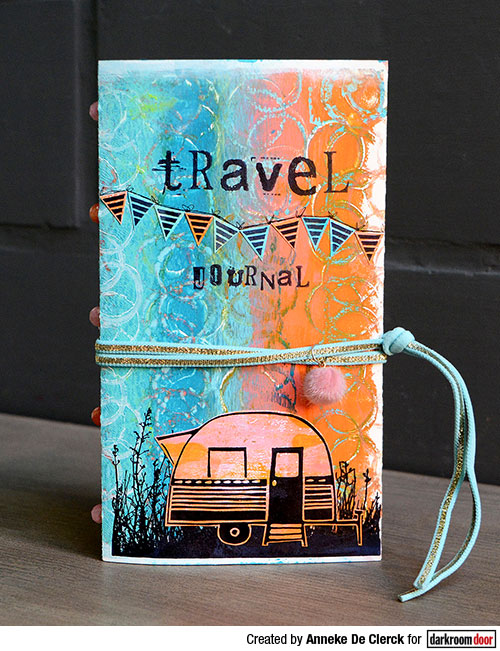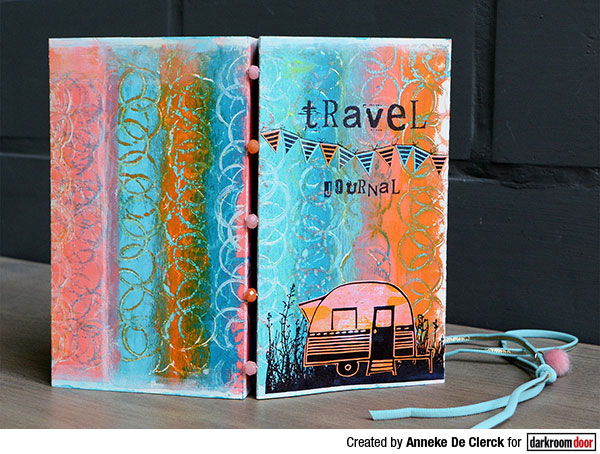 How fun would this be to take on your travels!! Here's a look at how the Abstract 02 stamp looks on your gel plate before making the print: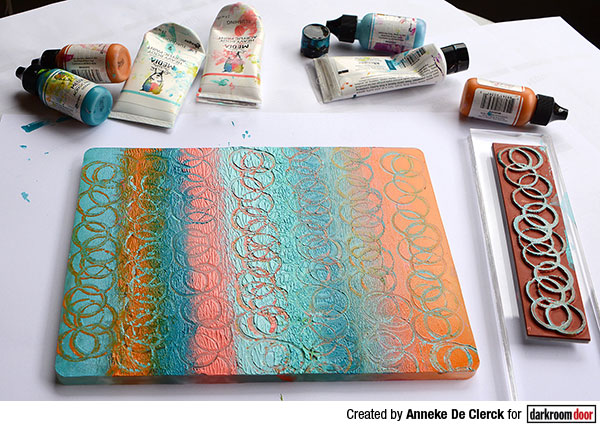 So much fun to use! Of course you could use any of the new Abstract Stamps and mix and match to make your own patterns.
See Anneke's full tutorial here.
These are just a few ideas to show how this stamp will look on your projects! If you'd like to see more Abstract Stamp projects, check out our Abstract Stamps Pinterest Board!
You can find all of the Abstract Stamps on our website here.

Thanks for stopping by the blog today!
Abstract 02 Stamp Project Ideas