Hi there! We have recently released a new series of stamps called Small Stamps! These stamps are just a bit smaller than our Quote Stamps, and each Small Stamp has a fun element added into the design. We have released 4 new ones and today we'd like to share some card ideas using the Birthday Small Stamp: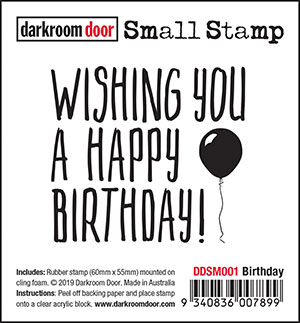 Here are some great card ideas from Suzanne Czosek: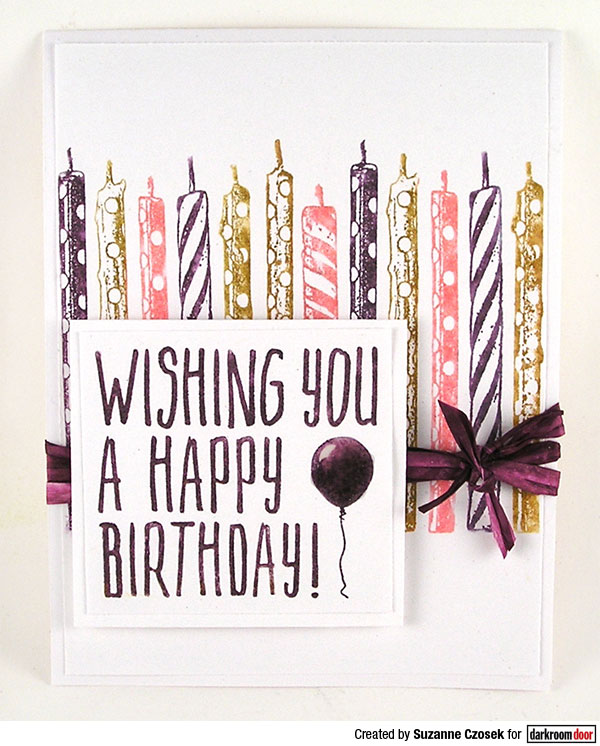 On this card, Suzz has used watercolour markers to ink up the Candles Eclectic Stamp and the Birthday Small Stamp so they co-ordinate. Love how the birthday sentiment is offset to the bottom left corner.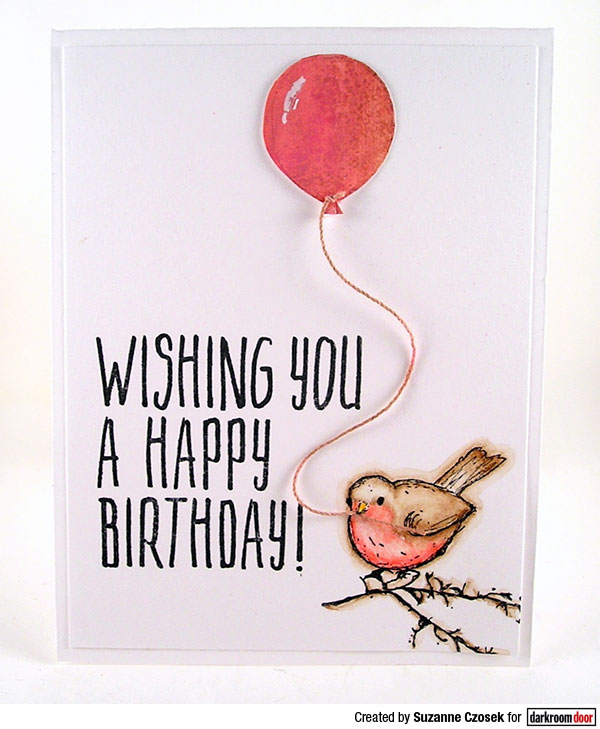 For this card Suzz masked off the balloon and created a new balloon and used it with the little bird from the Bird Life Stamp Set! Such a great idea!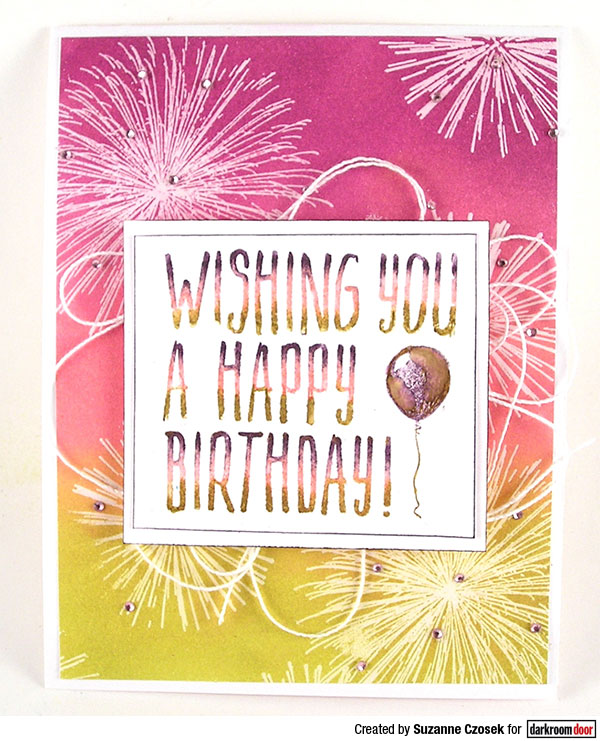 Love the ombre stamping for the sentiment and the background, where Suzz used the fireworks stamp from the Celebration Stamp Set!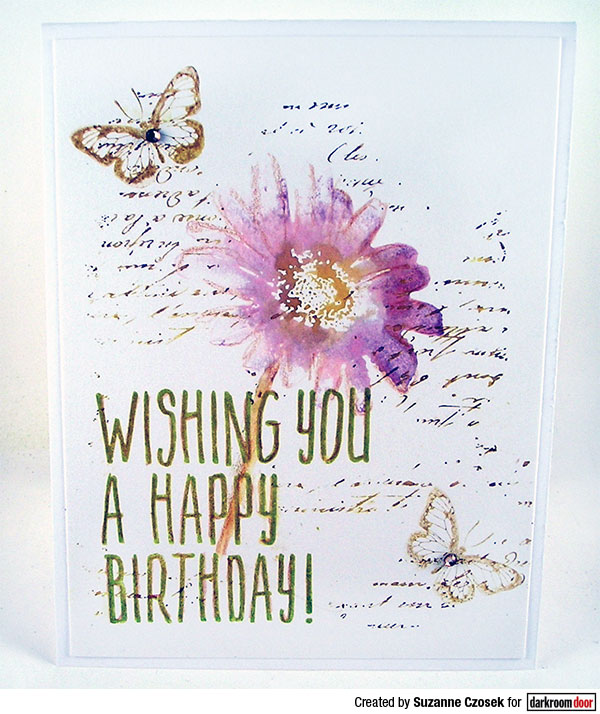 For Suzz's final card, she has used watercolour stamping for the Birthday sentiment, Daisy Eclectic Stamp, French Script Texture Stamp and the little butterflies from the Wings Stamp Set. It creates a beautiful soft card.
To read more information on how Suzz created these cards, please visit her blog here.

Next we have some wonderful cards by Anneke De Clerck to share. If you want to create some colourful backgrounds, or already have some ready to use, it's so easy to use this stamp over the top!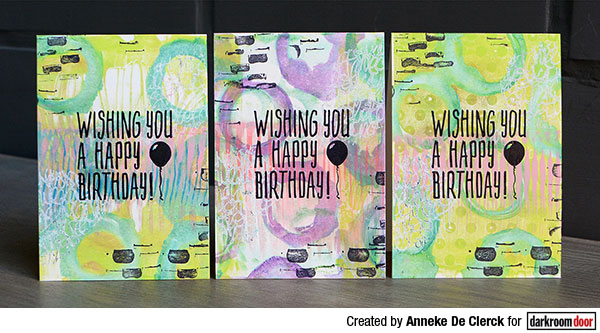 Anneke has used a combination of the Large Circles Stencil, Arty Circles Stencil and various stamps to create the colourful backgrounds! Here's a closer look: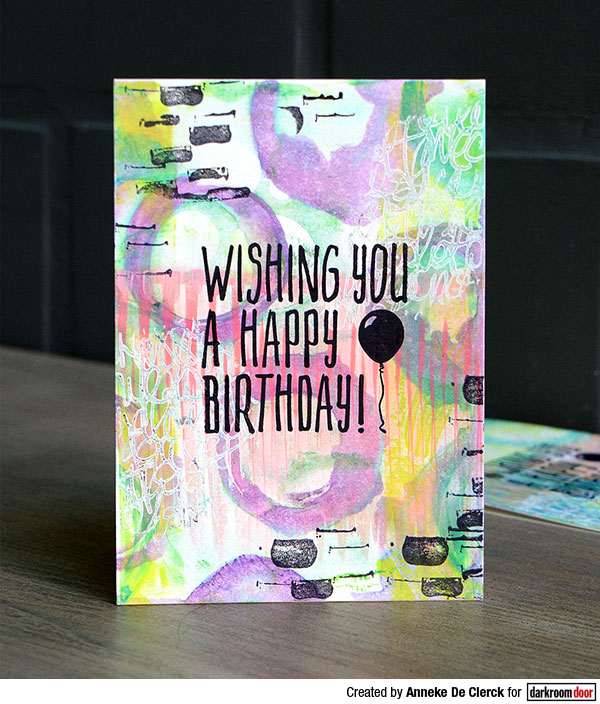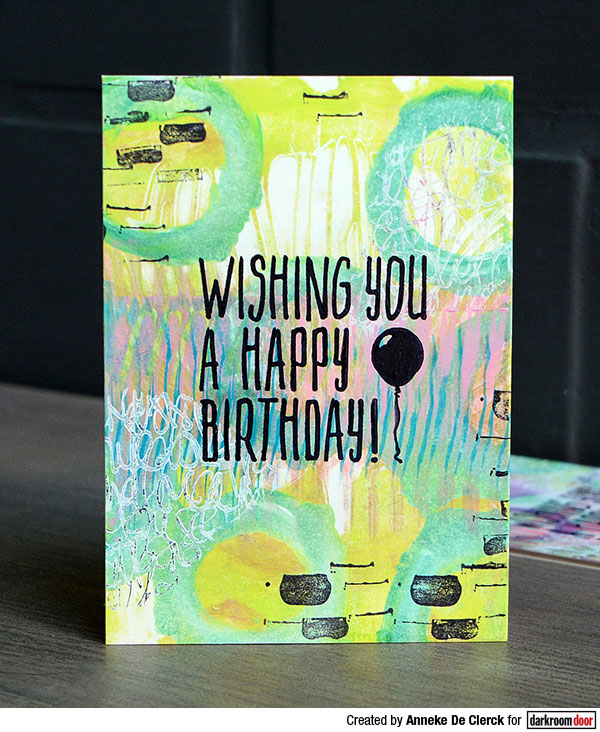 To see how Anneke created these cards, check out her blog post here.

Here's another great card from Anneke: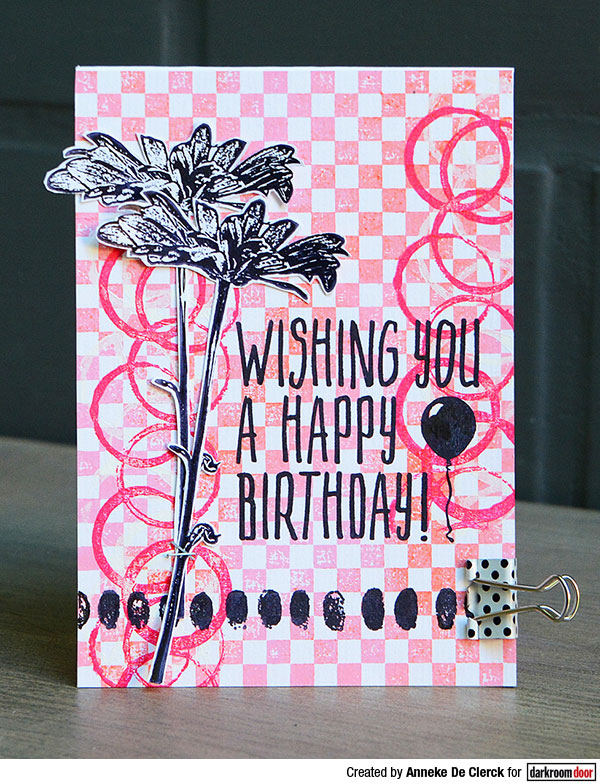 This time Anneke used the Checkered Background Stamp, Abstract 2 Stamp and the Tall Flowers stamps. It's a bright combination with the pink and black inks! See more photos and details on Anneke's blog here.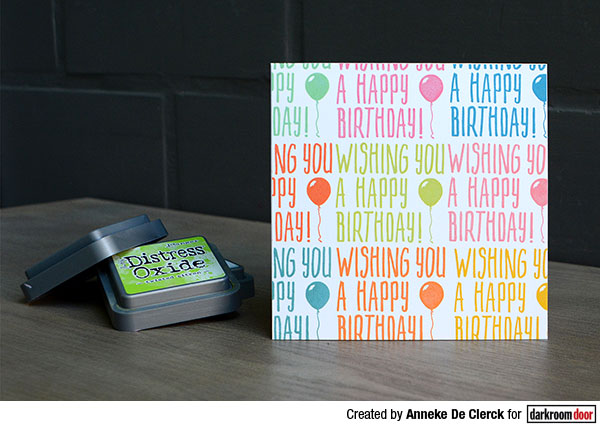 This is a quick and easy way to create a colourful birthday card by stamping the sentiment with different ink colours to create a full pattern! Another great idea from Anneke! Read more on her blog here.

As the Birthday Small Stamp is a square shape, it also looks great on square cards! Check out this card by Godelieve: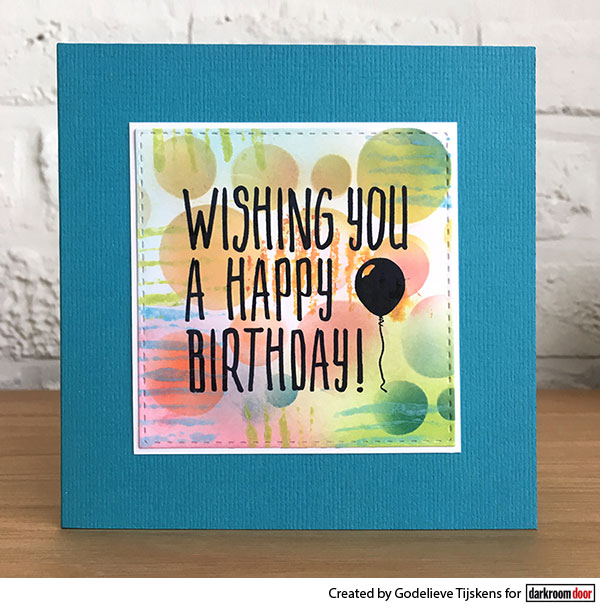 Godelieve used the Arty Circles Stencil and Abstract 1 Stamps to create the colourful background. More photos and details can be found on her blog here.
These are just a few ideas to show how this stamp will look on your cards! If you'd like to see more Small Stamp projects, check out our Small Stamps Pinterest Board!
You can find all of the Small Stamps on our website here.

Thanks for stopping by the blog today!
Birthday Small Stamp Card Ideas