Hi there stampers! Today we have lots of wonderful projects to show you using the Bird Life Stamp Set! This set was designed by Godelieve Tijskens and includes a bird house, bird bath, nest, branches and 3 cute little birds that can be used together in so many ways!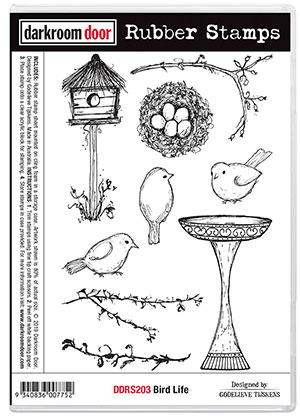 Let's take a look at how these stamps can be used: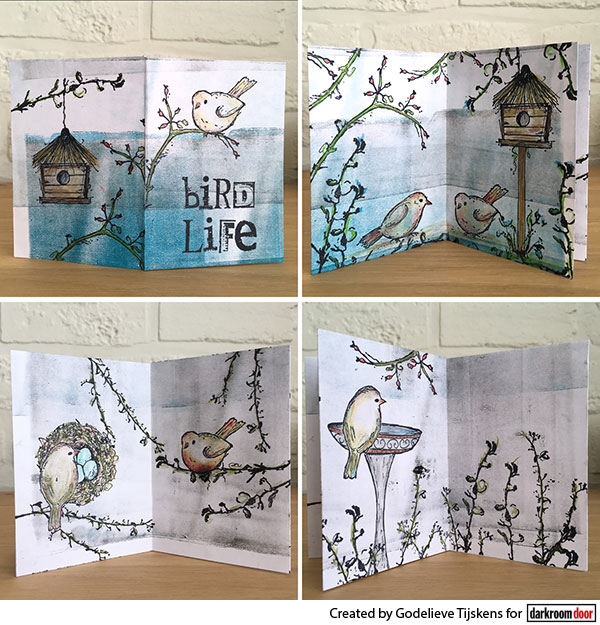 This is a little booklet created by Godelieve using just one sheet of paper. Since there are so many stamps in the Bird Life set, you can make lots of little scenes to decorate the pages! Godelieve shares a full tutorial on her blog here.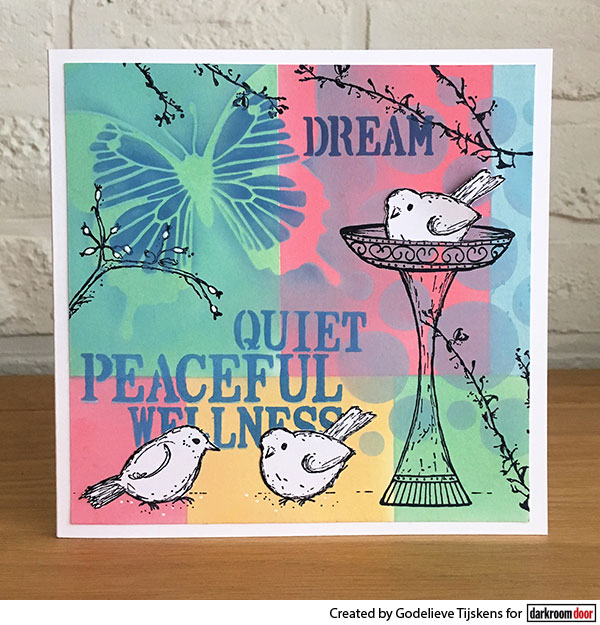 This card shows how the little birds fit into the bird bath stamp. The background was stencilled using the Short Rectangle, Butterflies, Arty Circles and Wellbeing stencils! See more details here.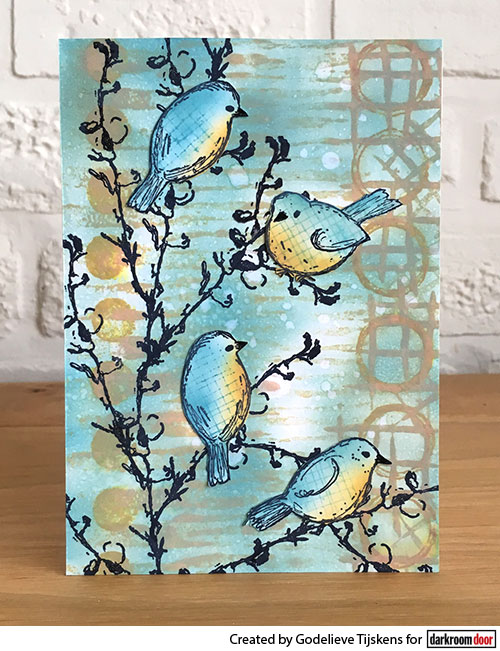 This card shows how you can stamp the branches a few times to make a complete tree! The little birds look great sitting on the branches! See more details on Godelieve's blog here.

Next we have 4 ideas from Suzz Czosek.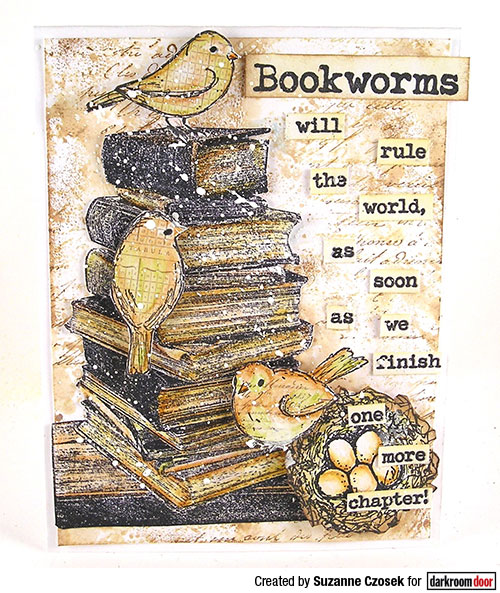 Suzz has combined the Book Stack Photo Stamp with the birds! It's a great combination and they look so sweet sitting on the different books!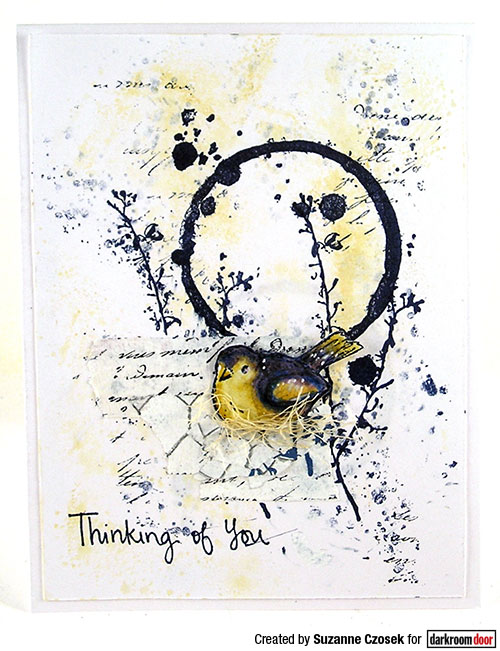 For this one Suzz used the Coffee Stain Eclectic Stamp and French Script & Chicken Wire Texture Stamps to create a background. Then stamps the branches and bird and layered them on top. Its a beautiful card!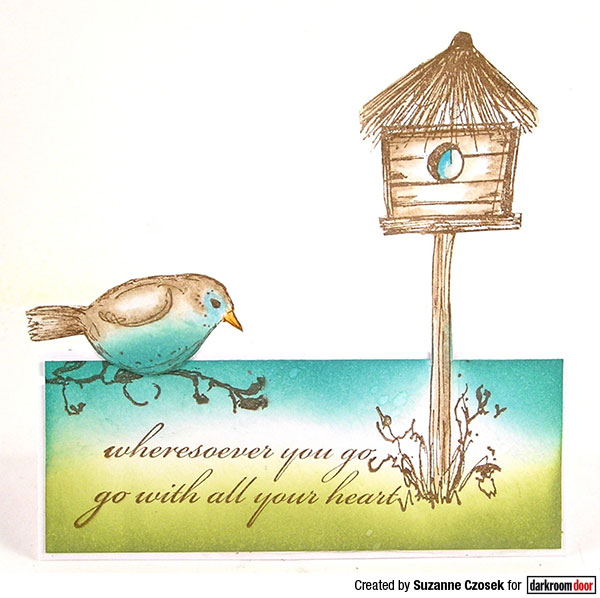 These are some sweet placards for a table setting at a dinner party! Such a great idea!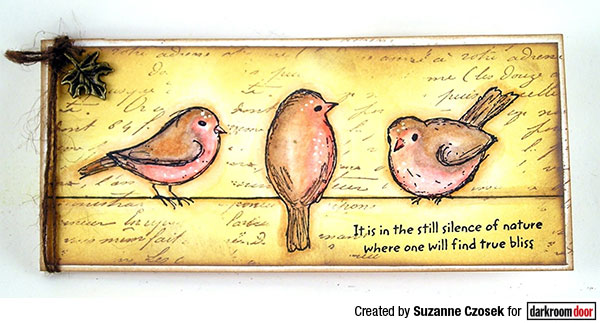 Suzz has created a wire for the little birds to sit on and created a bookmark! Another great idea! You can read more about Suzz's projects on her blog here.

Next we have some fabulous cards by Connie Mercer: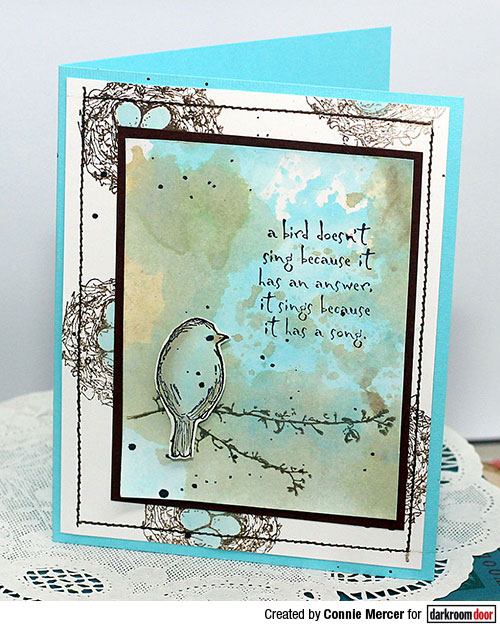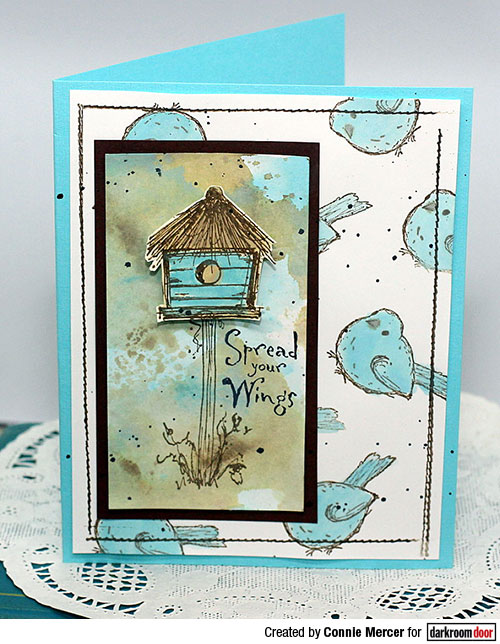 Connie has created a set of cards combining lots of the stamps to use to create backgrounds and then as a main feature image for the cards. Aren't they pretty!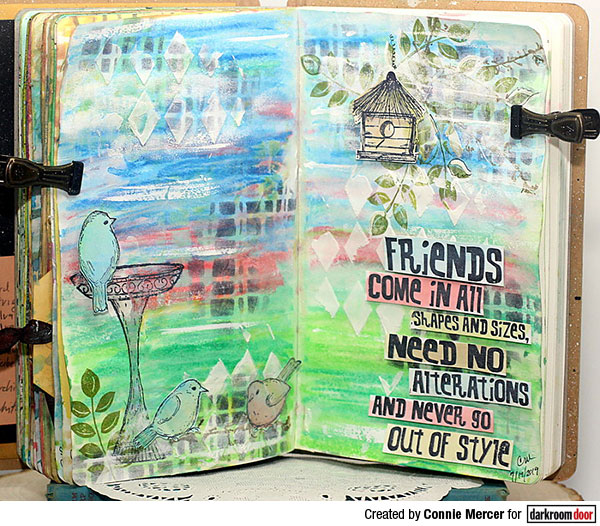 Connie has also created an art journal page and combined the Bird Life stamps with the Friends Quote Stamp! She has created a hanging bird box with the bird house stamp in that set too by trimming off the post.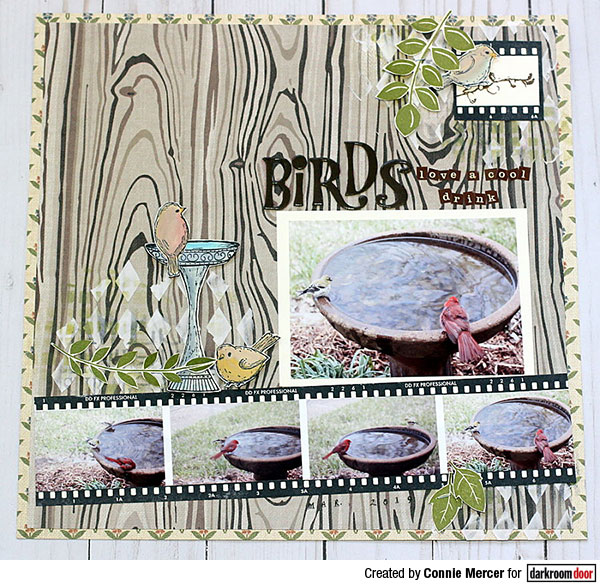 Our final project to share is a scrapbook page where Connie has used photos of birds splashing around in a bird bath! Perfect stamps to use for this layout!
You can read all about Connie's projects on her blog here.
As you can see, there are so many ways the Bird Life Stamp Set can be used! If you'd like to see more projects from this stamp set, check out the Pinterest Board!

Thanks for stopping by the blog today!
Bird Life Stamp Set Card Ideas