Hi there stampers! Today we have lots of wonderful projects to show you using the Bird Houses Stamp Set! This set was designed by Godelieve Tijskens and includes 4 different styles of bird houses, which can be used on their own or combined with the Bird Life and Garden Birds Stamp Sets!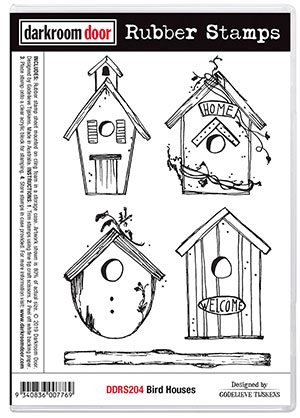 Let's take a look at how these stamps can be used: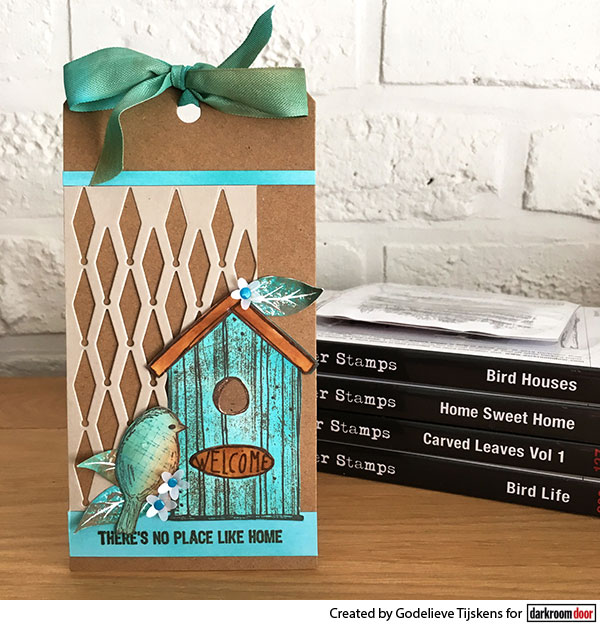 This is a tag where Godelieve uses the Woodgrain Texture Stamp to add some texture to the bird house! Very clever!! Godelieve shares a full tutorial on her blog here.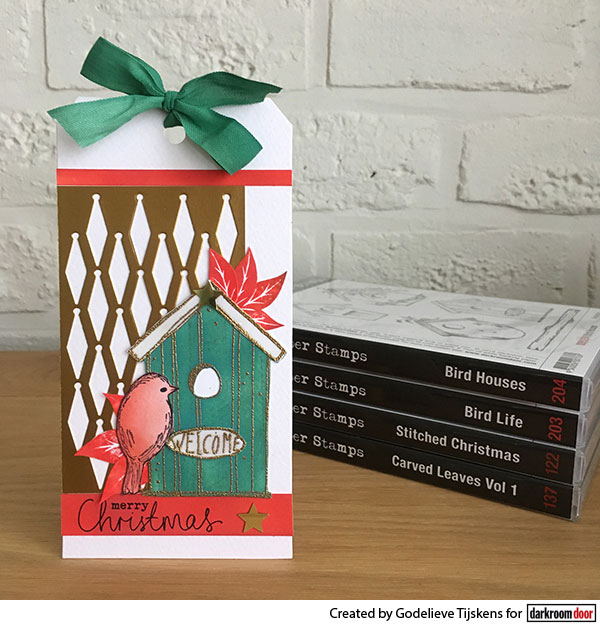 Here is a Christmas version! This would be great to use on gifts or to hang from your Christmas Tree. See more details here.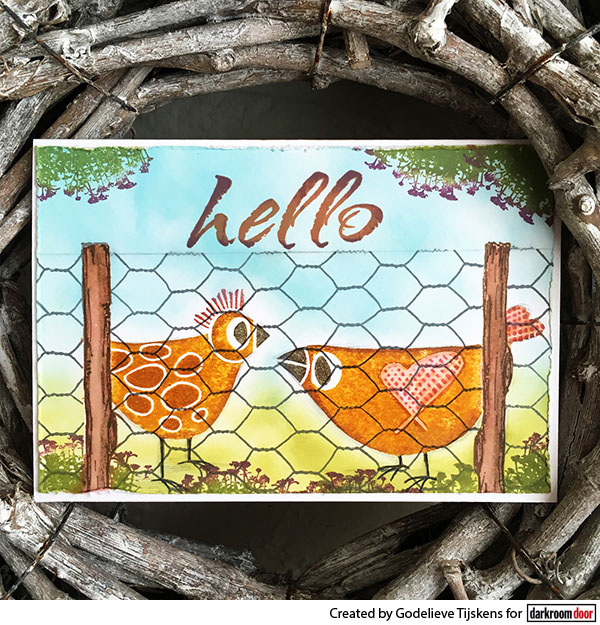 The Bird Houses set includes a pole stamp so you can stand the houses on a pole. Another way to use the poles is to create a fence! Godelieve has used the poles on this card with the Chicken Wire Background Stamp to create a fence :) The other stamps used in this card are Carved Birds Vol 1 & Vol 2, Gardening Vol 2 and a sentiment from the Bright Blossoms Vol 1 stamp set. See more details on Godelieve's blog here.

Next we have some ideas from Connie Mercer.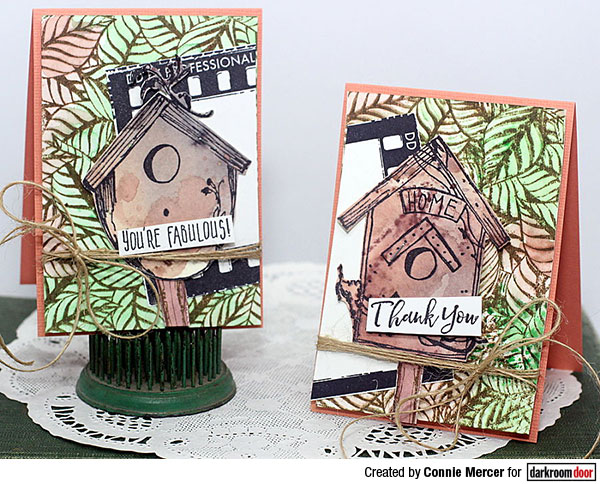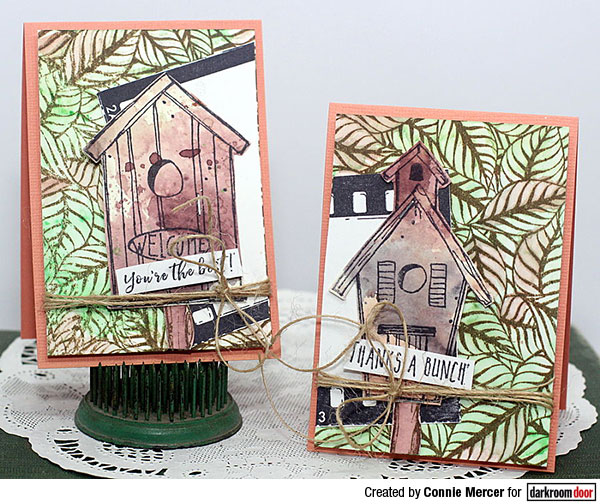 Connie has combined the Bird Houses with the Fallen Leaves Background Stamp to create a real garden feel! It looks fantastic!! Connie has also used the Film Frame Stamp and Thank You Sentiments Stamp.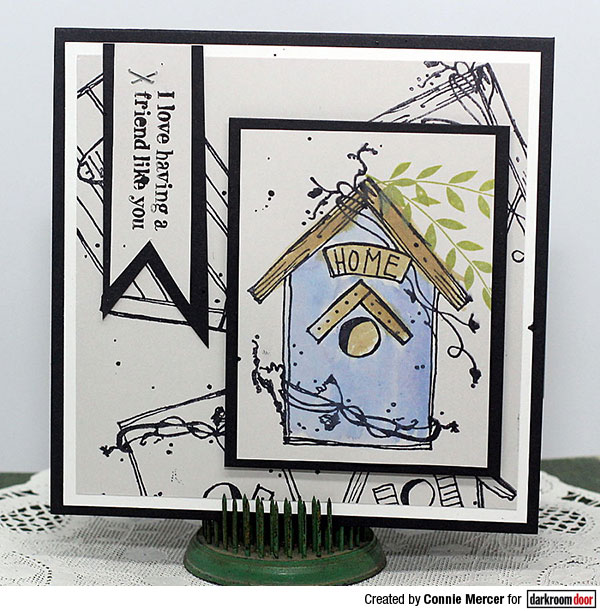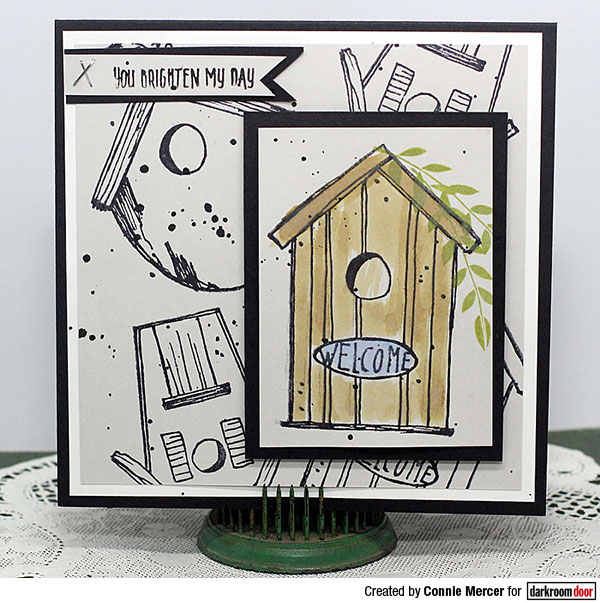 For these cards, Connie has created a background using the Bird Houses and then one of the Bird Houses as the focal image of the card. A clever way to create continuity in the card design!!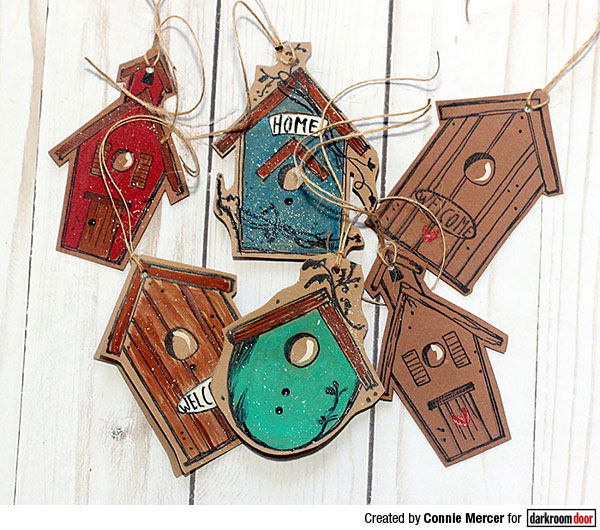 Connie has created some rustic gift tags that are great to use on presents and gifts!! Connie says the trick is to stamp the bird house on the fold of the yardstick and trim around the image so then it opens to a small card :)
To read house Connie created all of her projects, please visit her blog here.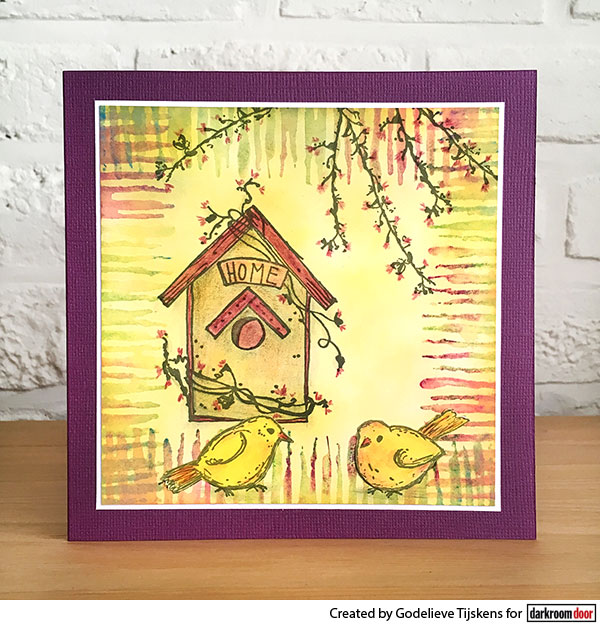 Here's a card by Godelieve where she has combined the Bird Houses with the Bird Life Stamp Set and Abstract 01 Stamp. Godelieve coloured the images with pencils. You can read more about it on her blog here.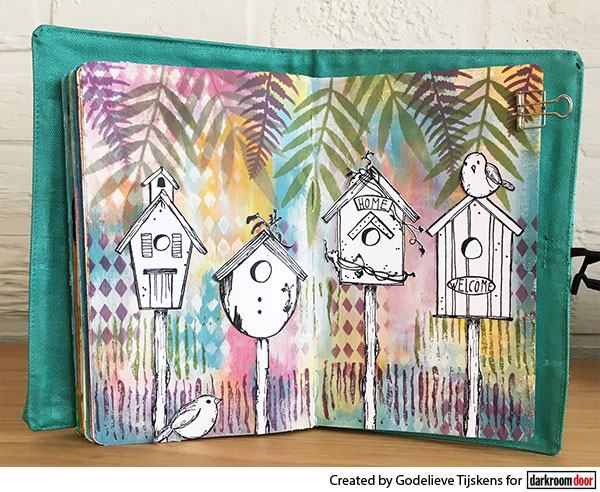 The Bird Houses also look great in art journals! This is a fabulous page by Godelieve where she has used all 4 bird houses against a colourful stencilled and stamped background. Read about it here.
We also have a video to share from Vicky Papaioannou where she uses the Bird Houses in an art journal page. It's a beautiful tutorial! Watch here.
As you can see, there are so many ways the Bird Houses Stamp Set can be used! If you'd like to see more projects from this stamp set, check out the Pinterest Board!

Thanks for stopping by the blog today!
Bird Houses Stamp Set Project Ideas & Video