Hi there stampers! Today we have lots of wonderful projects to show you using the Beautiful Blooms Stamp Set! This set was designed by Rachel Greig and includes 4 detailed flower images and 3 sentiments that can be used together in so many ways!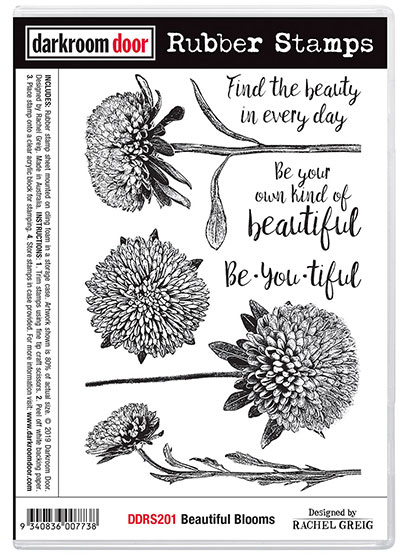 Our Creative Team had a lot of fun with this set and we have lots to share with you! Let's start with some projects by Godelieve Tijskens.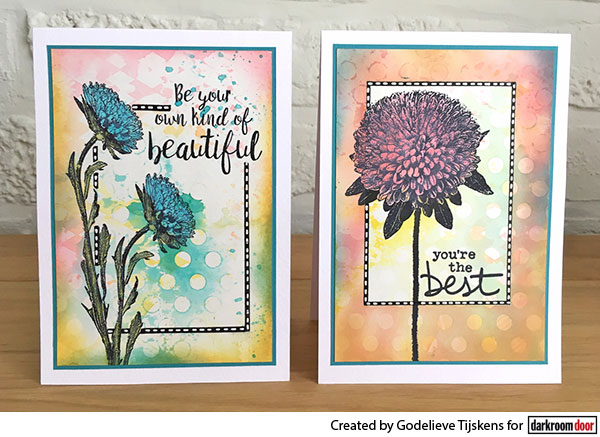 For these cards, Godelieve has used the Short Rectangle Stencil to create a frame for the blooms. You can read the full tutorial here.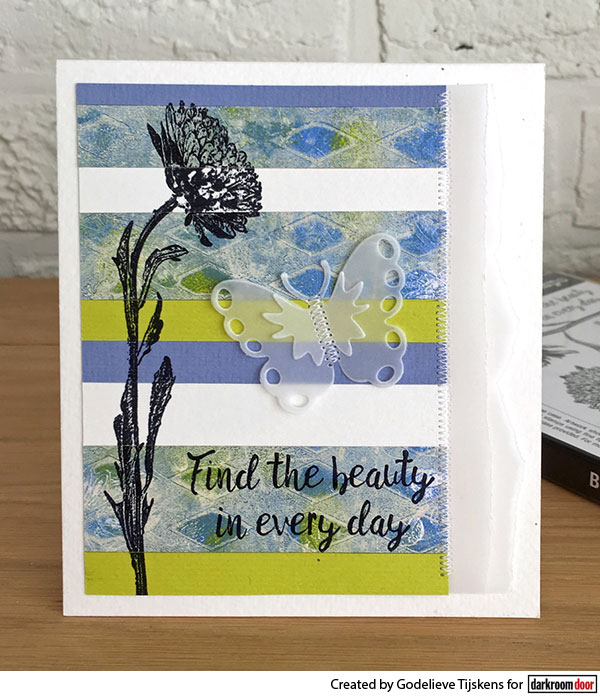 Godelieve has a series called Sunday Scraps, where every Sunday she will create a card out of scraps on her craft table. This card uses strips of cardstock and gel printed pieces and she has stamped the Beautiful Bloom over the top in black ink. See more here.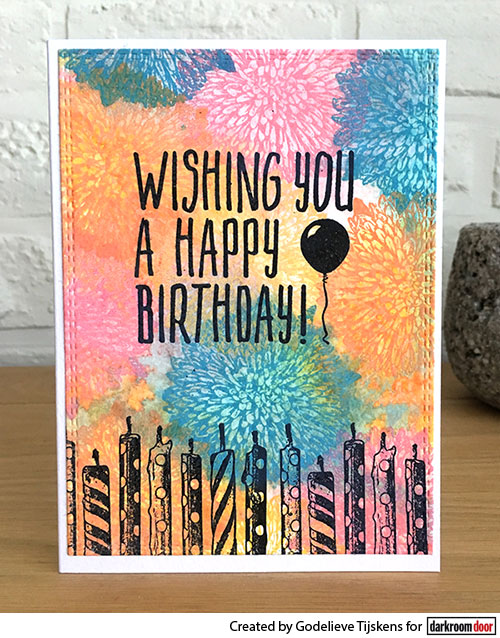 This card is a wonderful pop of colour! Godelieve has used different inks to stamp the Beautiful Blooms, then stamped the Birthday Small Stamp and Candles Eclectic Stamp over the top! You can read the full tutorial here.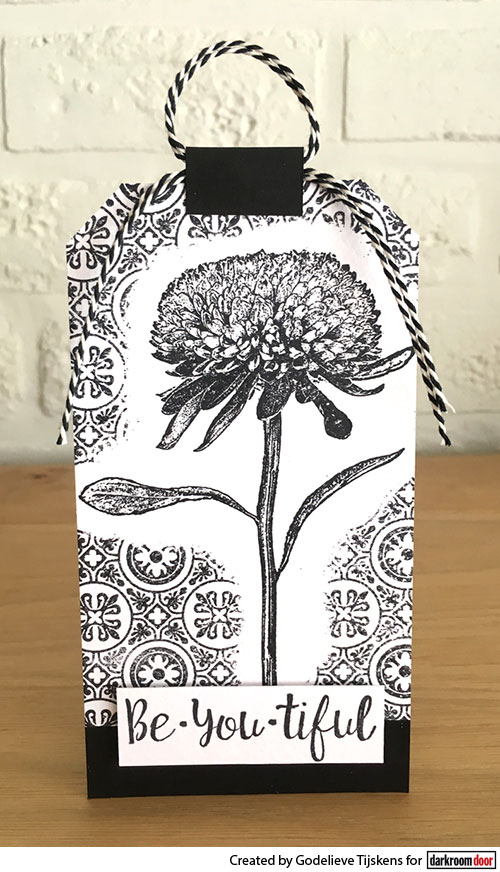 Godelieve also has a Black & White series on her blog where she creates projects simply in black & white! This is a simple yet stunning tag where the Spanish Tiles Background Stamp is used around the edges of the bloom. Read more here.

Next we have some fabulous projects by Anneke De Clerck: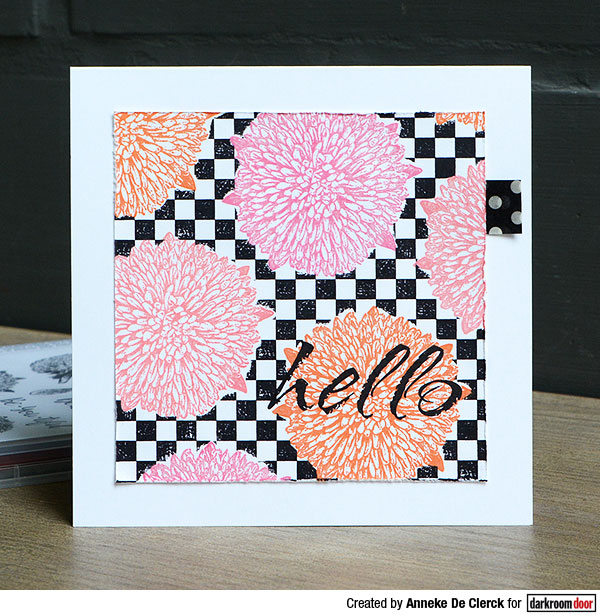 Anneke has stamped the open bloom several times using Distress Oxide Inks, then masked the blooms to stamp the Checkered Background Stamp over the top.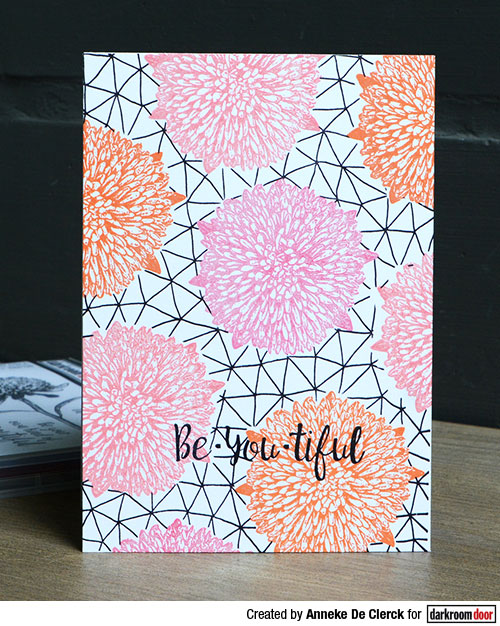 This card uses the Arty Triangles Background Stamp in the background. So stunning! Read the full tutorial here.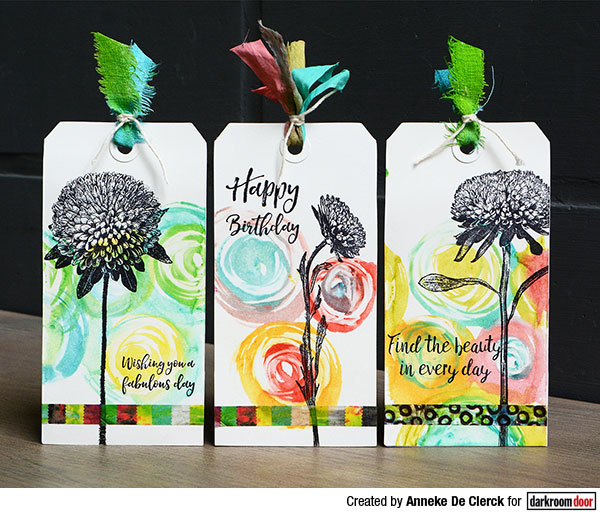 This set of tags show how striking the flowers stamp over coloured backgrounds! See more photos and details on Anneke's blog here.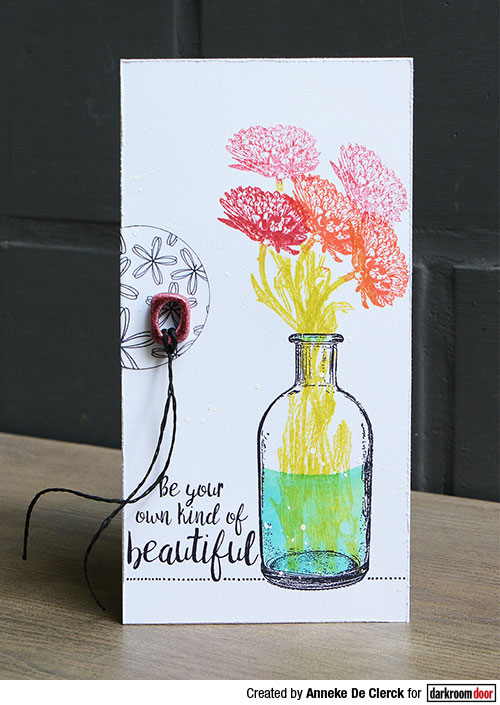 Here's a beautiful card showing how the Beautiful Blooms look when stamped with Wendy Vecchi Blendable Make Art Ink Pads. The colours are beautiful! Read more here.

We also have some lovely cards by Connie Mercer: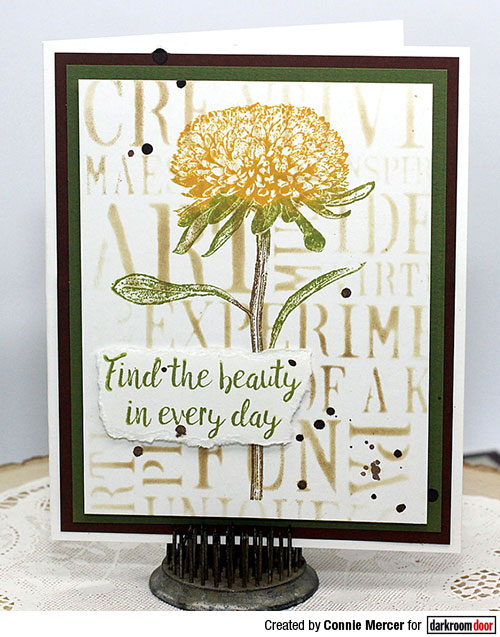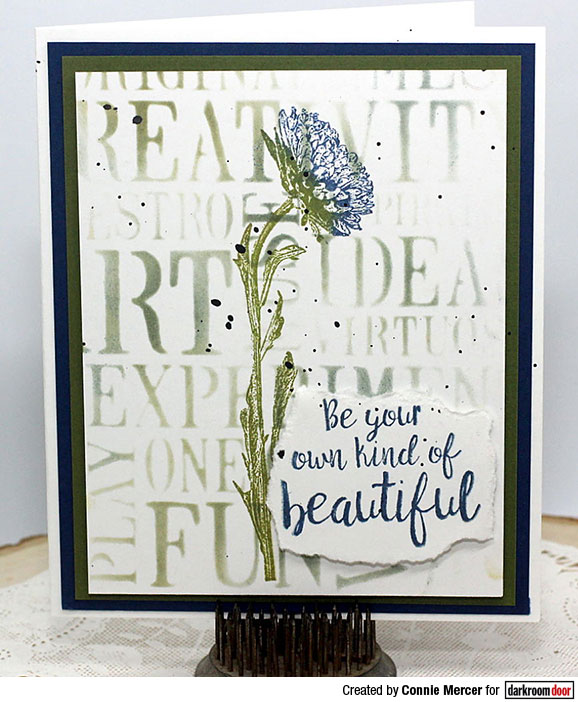 Connie has used the Creativity Medium Stencil to sponge a soft background - it looks perfect with the blooms!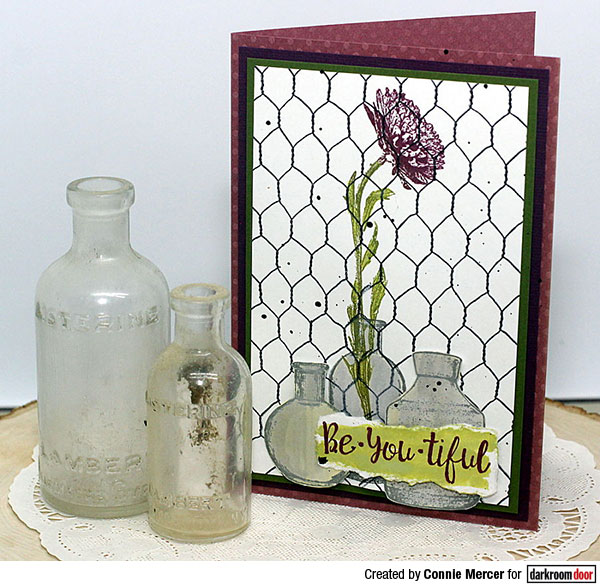 For this card Connie used the Chicken Wire Background Stamp and the Bottles Stamp Set.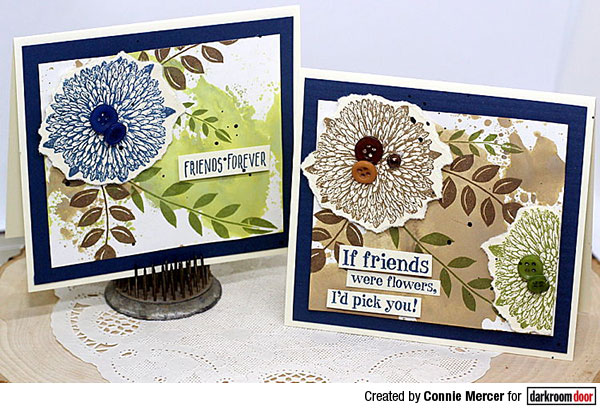 Connie used the Carved Leaves Vol 1 Stamp Set to create leaves underneath the stamped blooms. Doesn't it look fabulous!! You can read all about Connie's cards on her blog here.
As you can see, there are so many ways the Beautiful Blooms Stamp Set can be used! If you'd like to see more projects from this stamp set, check out the Pinterest Board!

Thanks for stopping by the blog today!
Beautiful Blooms Project Ideas