Hi there! We have recently released a new series of stamps called Abstract Stamps! As the name suggests, these stamp designs are abstract in style so they can be used to add layers, borders or any extra element to your projects without being a specific subject matter. They are fabulous for gel printing, creating texture in thick embossing powders and clay, or simply used as stamps for your card and art journals.

We have released 4 new ones and today we'd like to share some card ideas using the Abstract 03 Stamp:



Here are some great card ideas from Connie Mercer: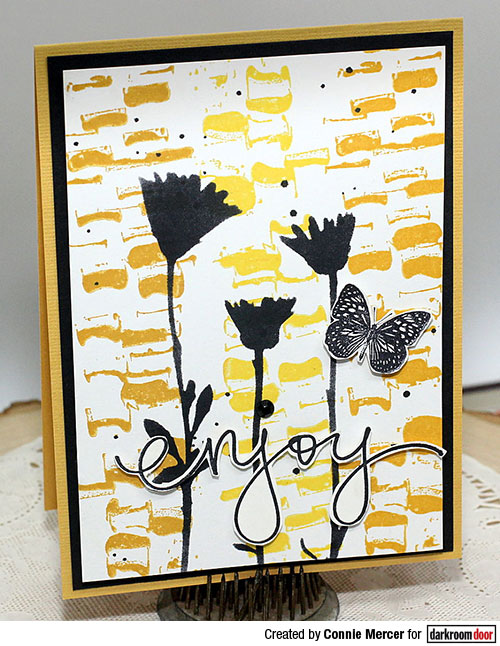 On this card, Connie has created a full background using the Abstract 03 stamp and used the small Wildflowers Stencil to create a nice silhouette flower image over the top.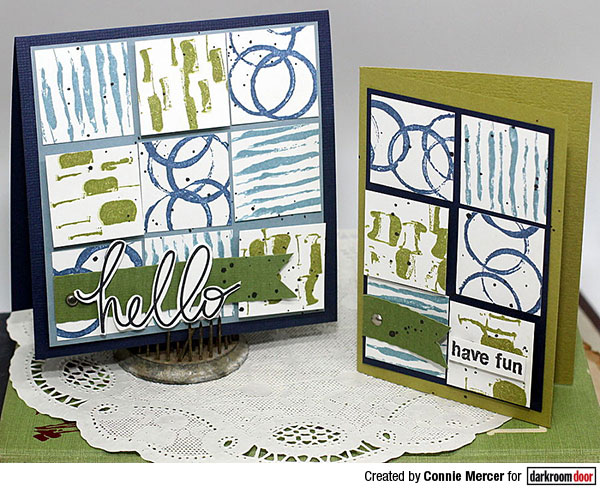 These next cards are like a paper piecing project using various Abstract Stamps to create a grid of pattern!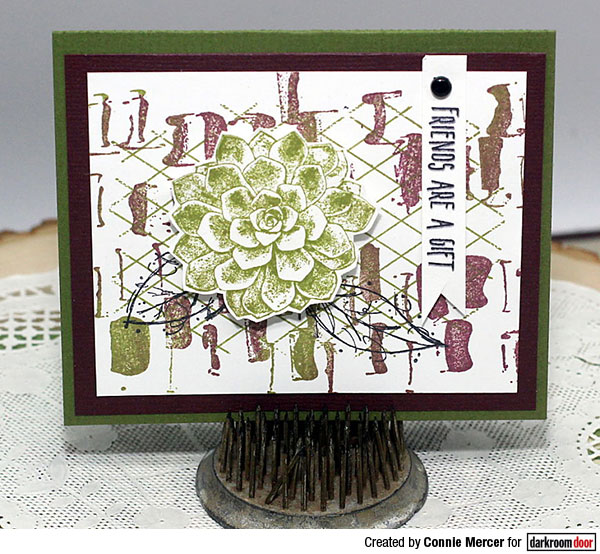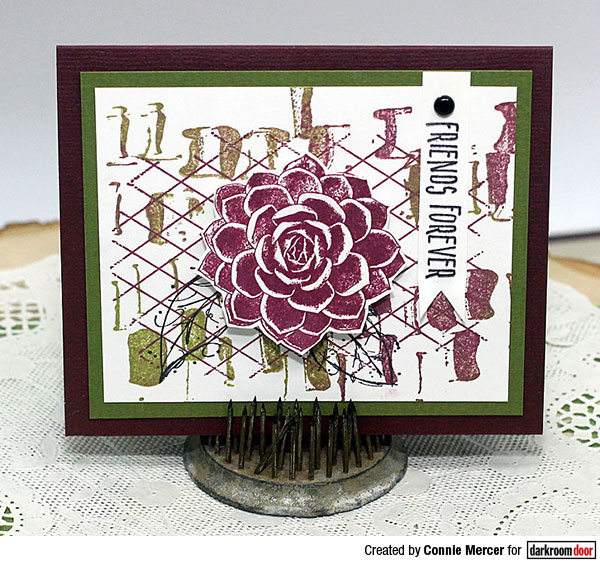 On these two cards, Connie created backgrounds again using the Abstract 03 and the Criss Cross Texture Stamp with a Succulent Stamp on top.
To read more about Connie's cards, visit her blog here.

Next we have some wonderful projects by Anneke De Clerck.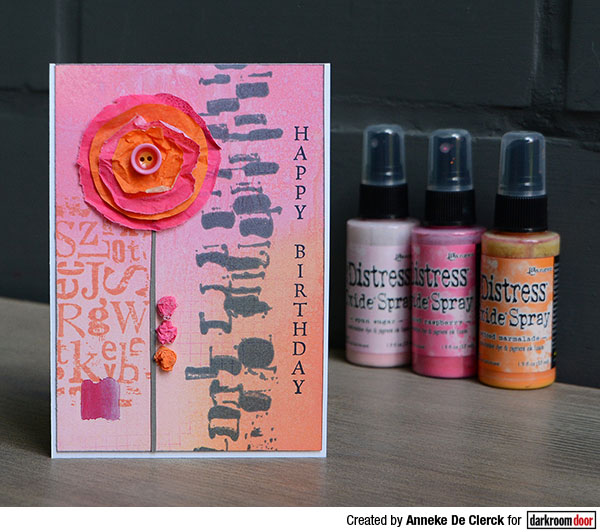 This card was created with Distress Oxide Inks to colour the background and the tissue paper, then stamped over the top using the Abstract 03 Stamp with Watering Can Archival Ink. The sentiment from the Tall Flowers Stamp Set looks great next to the Abstract Stamp! To read more about this card, visit Anneke's blog here.

This next card shows how good the Abstract Stamps look when embossed. It gives a nice texture to your card. Here's a close up: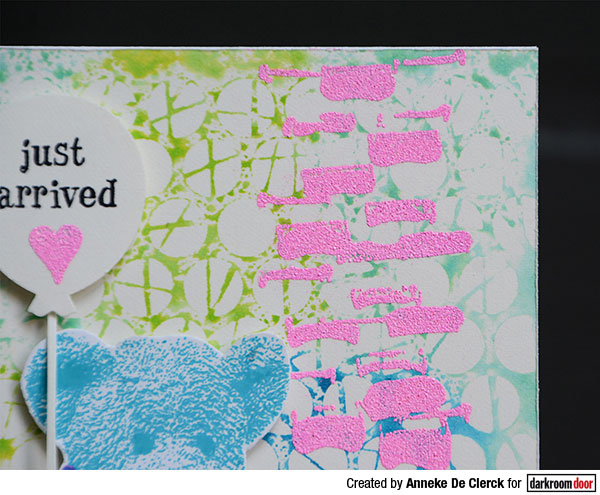 Anneke also used the small Polka Dots Stencil for the background and the bear from Hello Baby Vol 1 Stamp Set. It's a great baby card! Read more about it here.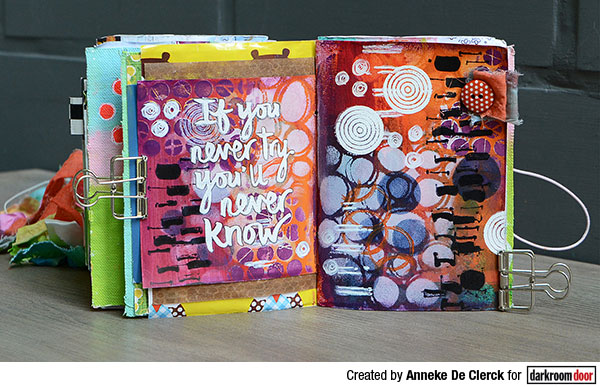 The Abstract Stamps look great in art journals to add layers to your pages! To read how Anneke created this page, please visit her blog here.

Next we have some great cards and journal pages by Robyn Wood: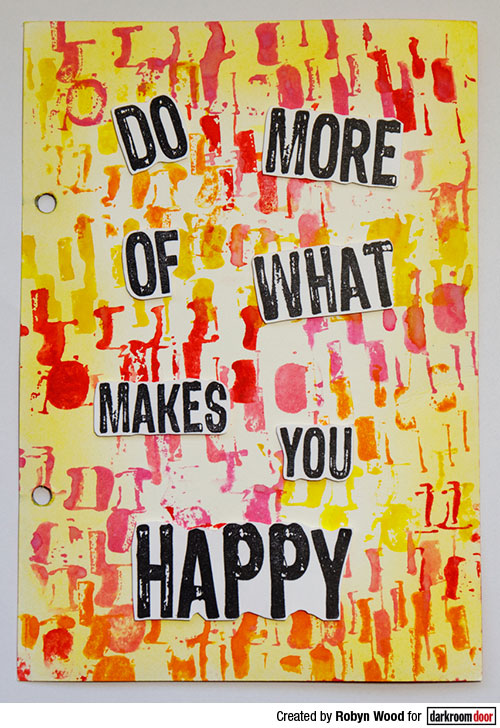 Robyn has used Distress Oxide inks to create a fun colourful background for this card! The Happy Quote was stamped and trimmed to go over the top.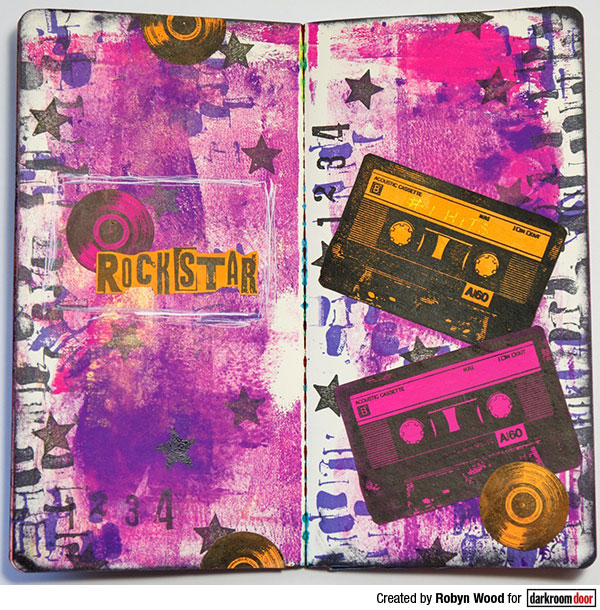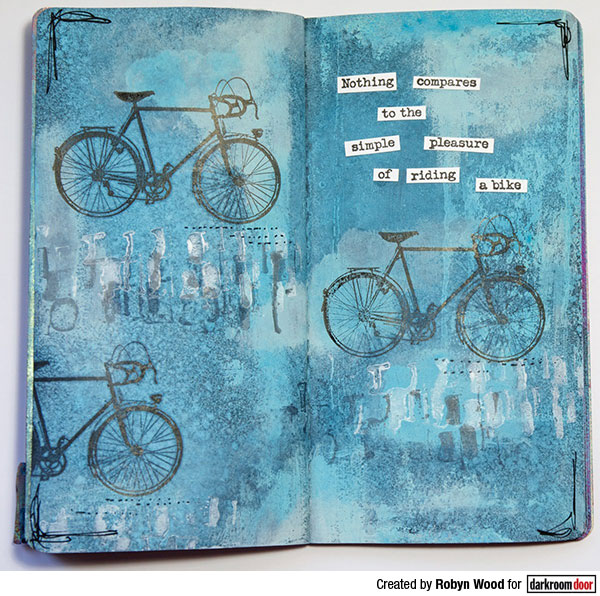 Robyn used a gel plate to create the backgrounds for these journal pages and finished off with some stamping. Of course you could use any of the new Abstract Stamps and mix and match to make your own patterns.
See Robyn's full tutorial here.
These are just a few ideas to show how this stamp will look on your projects! If you'd like to see more Abstract Stamp projects, check out our Abstract Stamps Pinterest Board!
If you'd like to watch how the Abstract Stamps can be used on the gel plate, check out this video here.
You can find all of the Abstract Stamps on our website here.

Thanks for stopping by the blog today!
Abstract 03 Stamp Project Ideas